Sewing a Cushion Cover- Envelope Style
This post contains links to affiliate websites, such as Amazon, and we receive an affiliate commission for any purchases made by you using these links. We appreciate your support!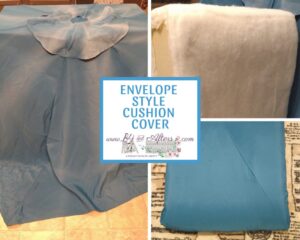 I had an extra couch cushion that somebody gave me. I wanted to make a cover for it, so that my kids could use it to sit on as a floor cushion when they watch TV in the basement.
Before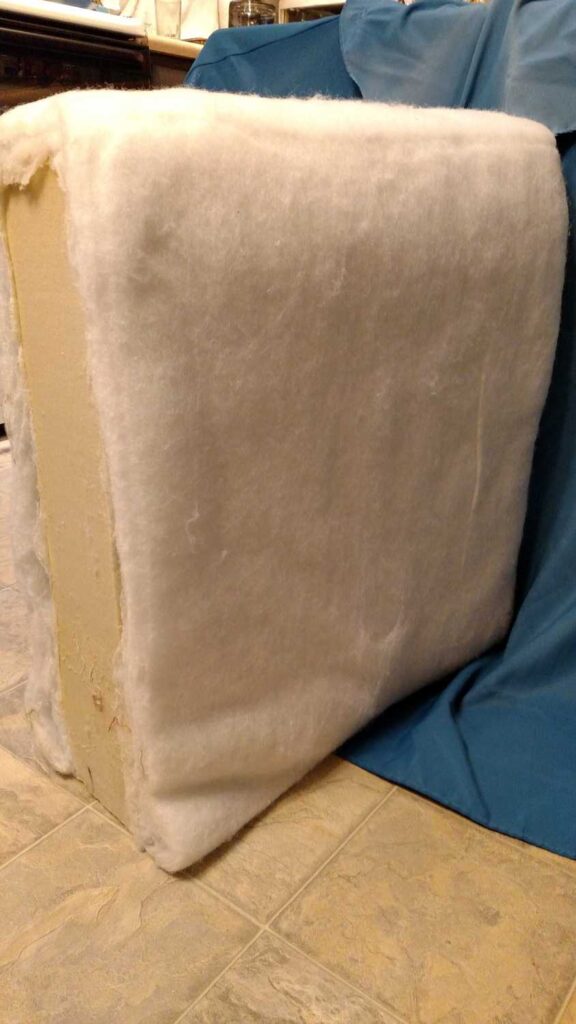 (*This post may contain affiliate links. By purchasing anything from these links, I may receive a small commission at no cost to you. More information is available on my Disclosure page.)
I wasn't sure which fabric to use, until….. I realized that I had saved the fabric from an old patio umbrella. I hate to throw anything away if I think there is a possibility that I can find a useful way to use it. And so I realized that this fabric would be durable for a floor cushion cover.
As you can tell in the picture, the fabric was faded quite a bit from the sun.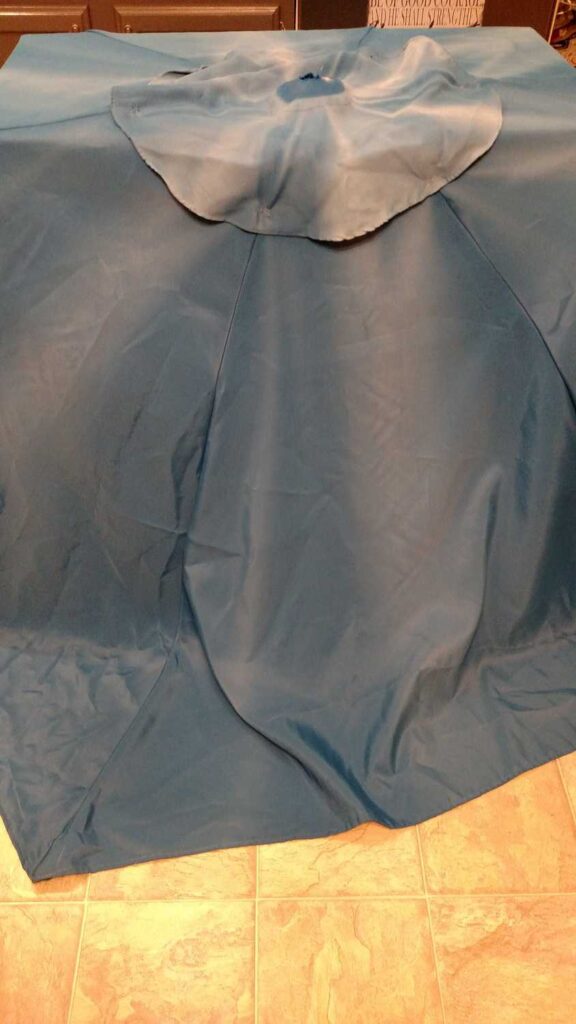 But the other side was as good as new! All I had to do was cut off all of the seams, and resew them so that the seam was on the faded side instead of the good side. I resewed them by flipping around every other panel, so that I would have a straighter piece of fabric to work with rather than a circle.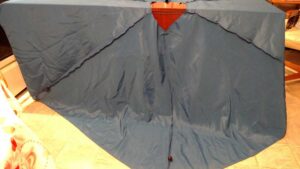 The cat decided to join in while I was cutting… My kitchen floor's tile pattern provides me a way to cut straight!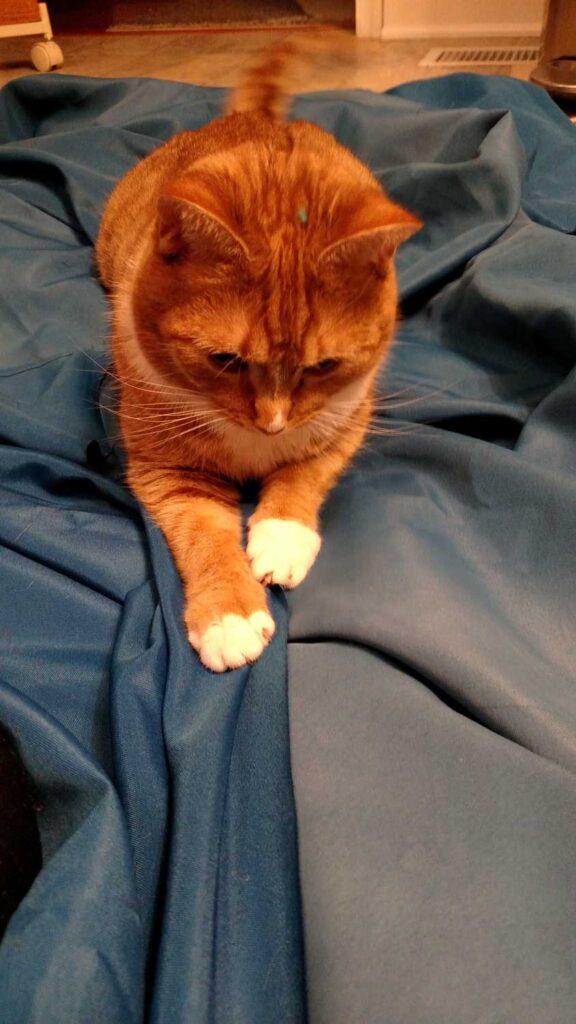 Here is my very old sewing machine that somebody gave me. It doesn't do anything fancy, but it works great! It is built like a tank.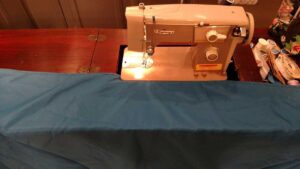 I laid the cushion out on the resewn fabric…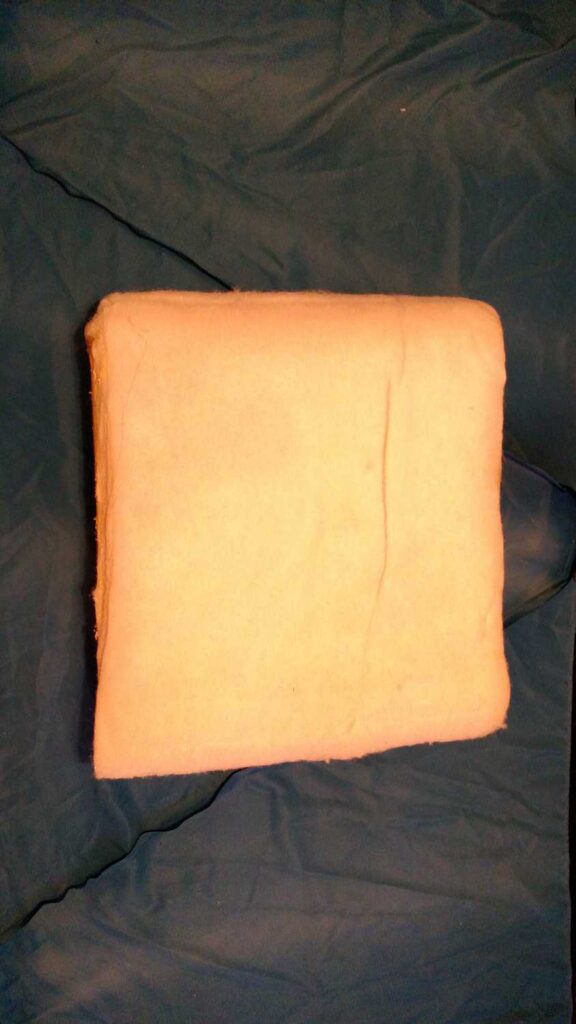 Then I folded the fabric together and started pinning where I wanted my seams to be.
Then I cut off the excess fabric.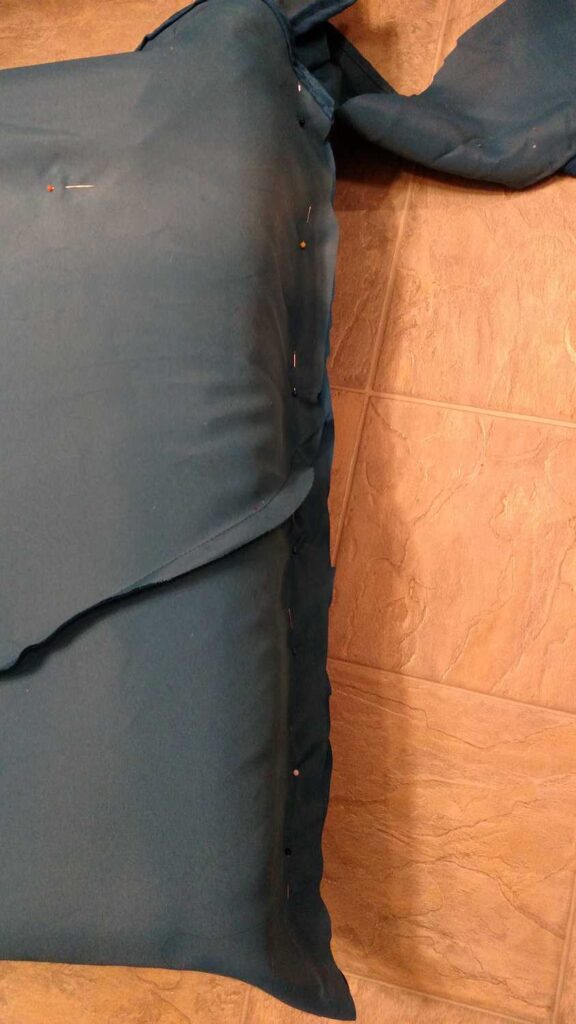 For the envelope part, I held the fabric how I wanted it, and then turned it backwards to sew it properly. I guess the best way to describe this would be for you to imagine a regular paper envelope, one with a rectangle flap (think wedding invitation) on the back (not a triangle flap). Now think of that rectangle flap being folder over backwards to the front of the envelope. This is how you will need to sew your side seams. You sew it backwards, but when you turn it inside out, it folds over and tucks in properly. This part is a little tricky if you are not used to it! I almost sewed mine backwards! (Be sure that you have already hemmed the end before you sew the sides.)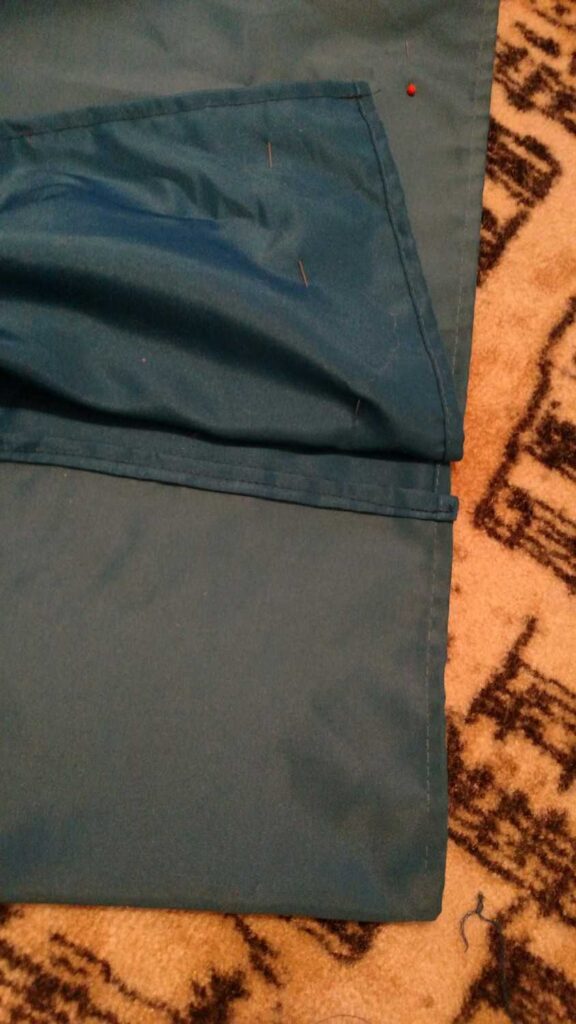 Here is the front of my cushion cover. The diagonal seams are from using umbrella fabric. : )
AFTER!!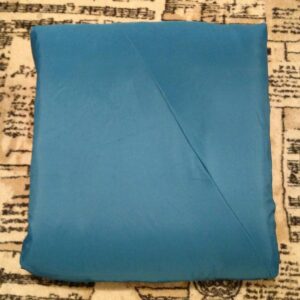 Here is the back of the cover, showing the envelope flap on the left. I probably should have placed it a little more towards the middle. I really like the envelope style cushion cover because I can easily take it off to wash it– and I did not even have to sew or buy a zipper!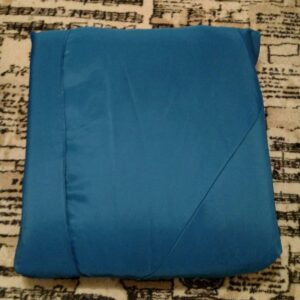 And there is my free floor cushion. Free cushion plus reused fabric equals Free! I have enough fabric left to sew another cover for another cushion. If you don't have kids– this would make a nice cushion for your dog or cat. : ) Have you ever sewn an envelope style pillow cover?
SaveSave