Yellow Rose Pine Cone Tree
Last year I made a romantic rose petal garland for my pine cone tree. I am pleased to show you this new version using whole miniature yellow roses. This tree is number 19.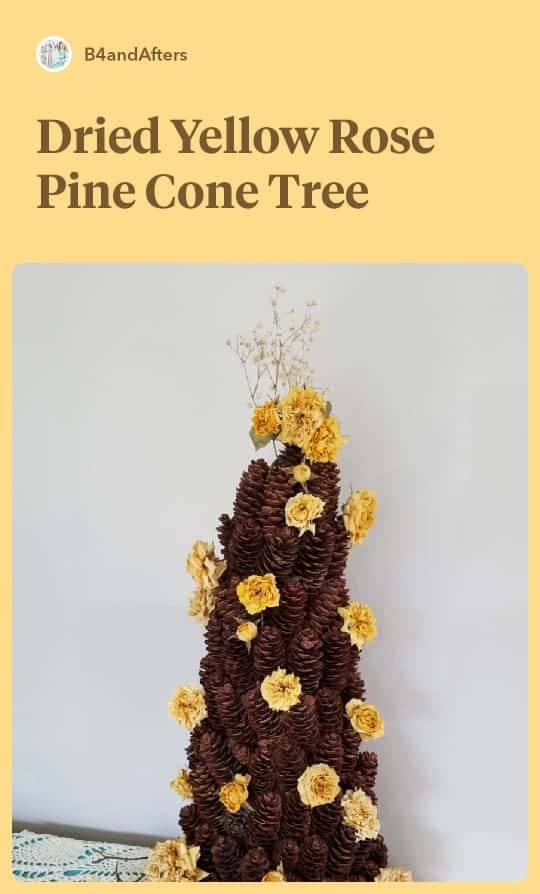 (*This post may contain affiliate links. By purchasing anything from these links, I may receive a small commission at no extra cost to you. More information is available on my
Disclosure
page.)
1
I have a goal to decorate my DIY Pine Cone Tree 100 different ways.
2
I have a lovely miniature yellow rose bush by my front door. It was still blooming in November so I clipped the last of the blooms to add to
3
the others that I had already collected. (I think that after awhile the dried flowers started fade so I probably won't keep them here in the future.)
4
Miniature rosebuds tucked between pine cones look just right for each other!
5
For a topper, I used more roses and some dried baby's breath.
6
AFTER! So simple, yet so pretty and dare I say, rustic?