Anti-Gravity Sprinkle Cake
When I was thinking through what cake I would make for my daughter's Artist Themed birthday, I made a drawing. I realized that I couldn't fit all of my ideas onto one cake, so I decided to make two cakes.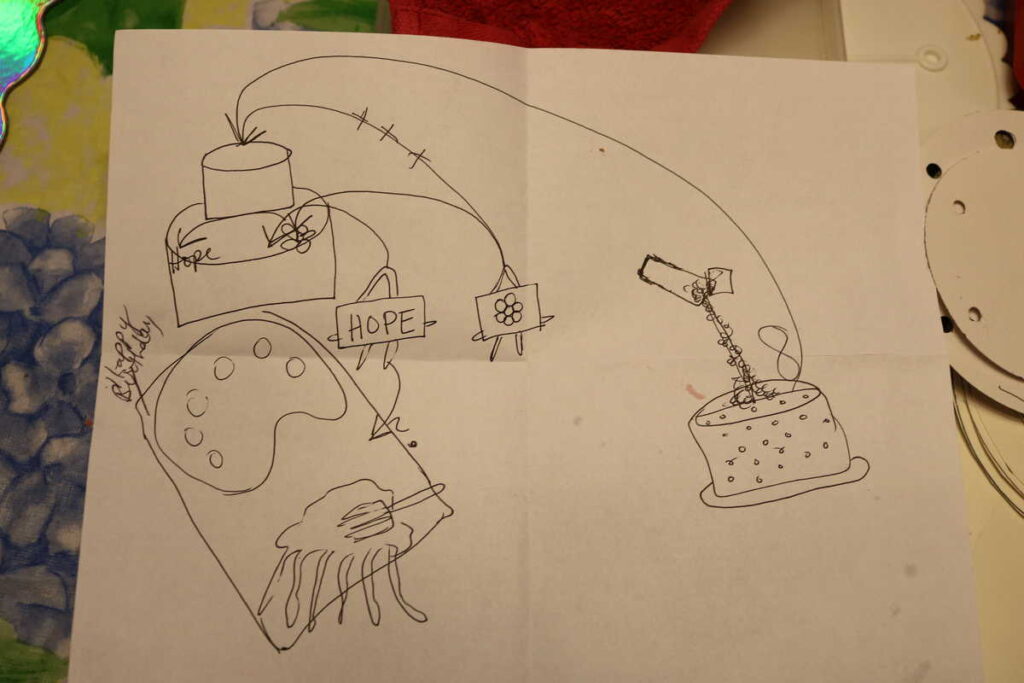 (*This post may contain affiliate links. By purchasing anything from these links, I may receive a small commission at no extra cost to you. More information is available on my Disclosure page.)
One of the cakes was a Paint Palette Cake. You can see that one by Clicking HERE.
But the other cake was my first attempt at making an Anti-Gravity Cake. Have you ever seen one of those? I had only seen pictures of them. Here is how I made mine.
First, I coated a long bamboo skewer in melted white chocolate. Then I rolled it into sprinkles so the sprinkles would completely cover it.
Then I put some melted white chocolate into the lid of an empty sprinkles bottle.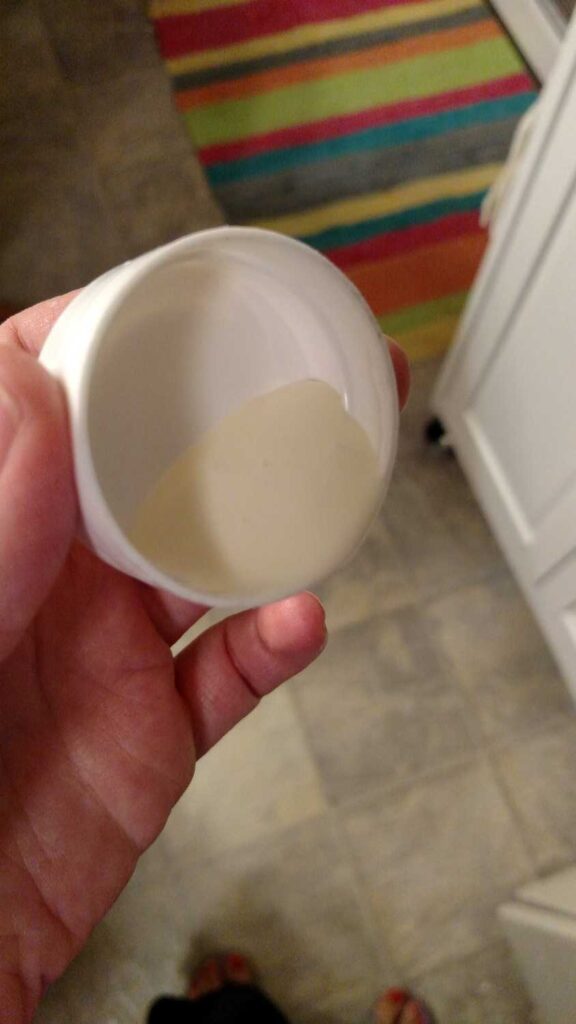 I prepared the sprinkle bottle itself by leaving a few sprinkles in the bottle. Before putting the perforated lid back in place, I covered it with clear plastic wrap, so that the sprinkles in the bottle would not come out, even though the bottle appears to be open. Then I put the top of the skewer through one of the holes, into the bottle. As the white chocolate in the lid hardened, that is what held it in place onto the bottle and the top of the coated skewer.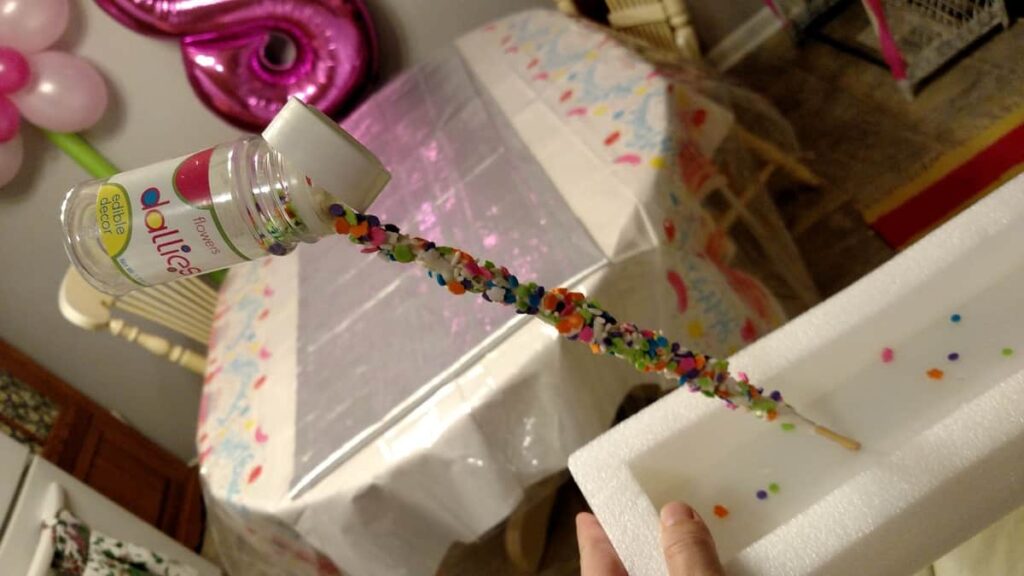 I stuck the whole thing at an angle in a piece of styrofoam (above) to dry, to simulate being stuck into the cake later.
I made a round cake, and added a small second layer, offset so that the second layer was not centered. When it was time to assemble the cake, I put some sprinkles down one side, so that it looks like the sprinkles came out of the bottle and went down the side of the cake.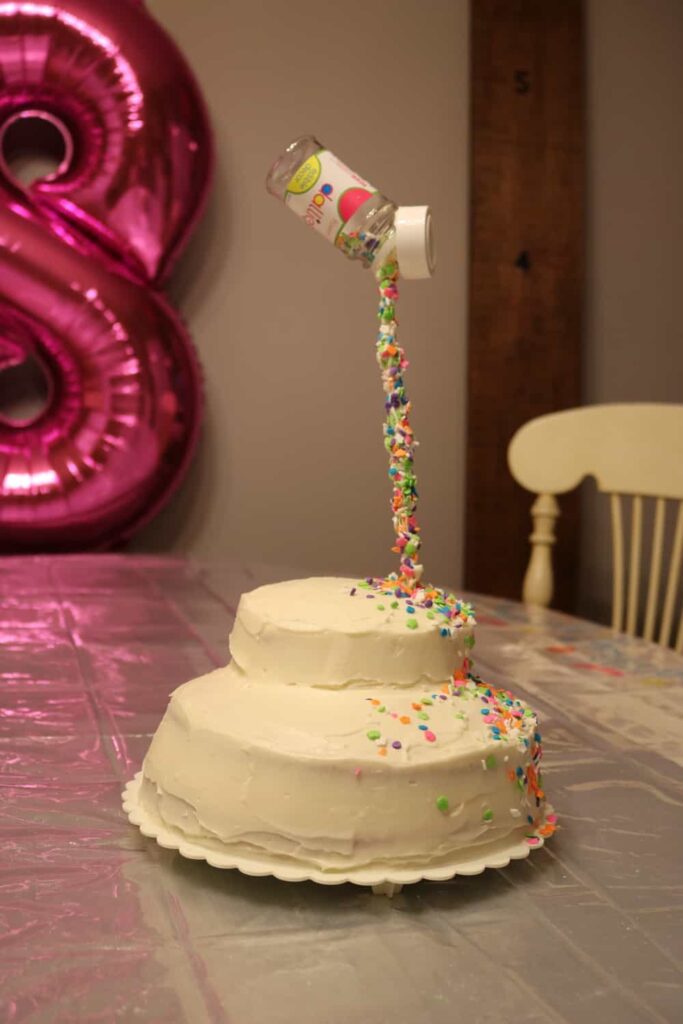 What do you think? Have you ever made an Anti-Gravity cake? This was a lot of fun, and fairly easy to do.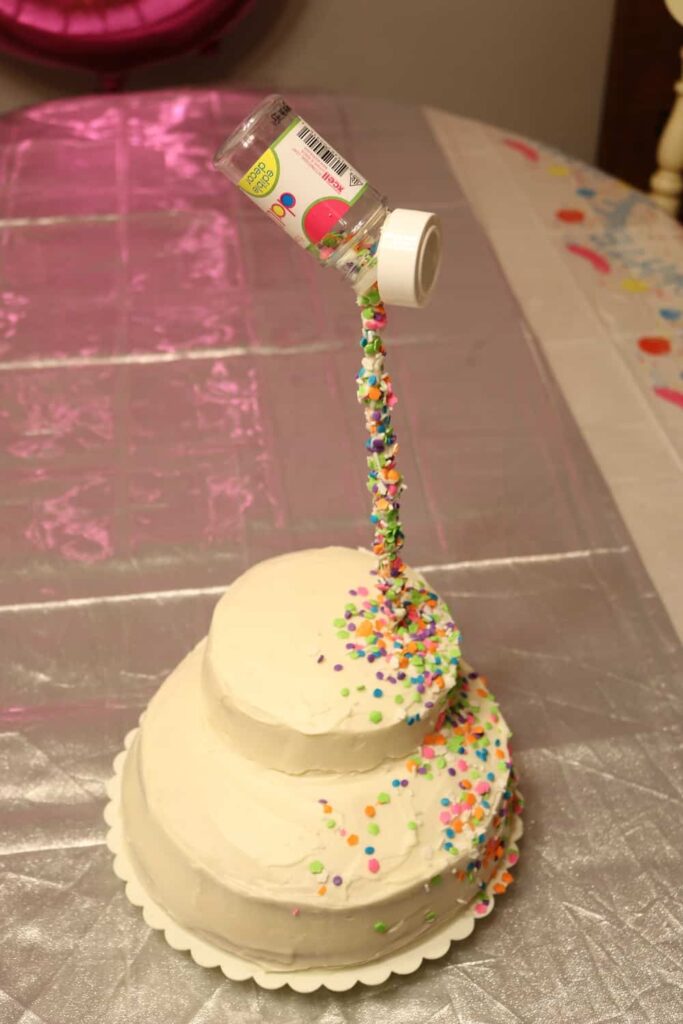 I also made a paint palette cake. Here are both cakes all ready for her party.