Clothespin Hand, a DIY Challenge Surprise Box
This post contains links to affiliate websites, such as Amazon, and we receive an affiliate commission for any purchases made by you using these links. We appreciate your support!
This post is all about how I turned a Surprise Box DIY Challenge into a Father's Day Craft : ).
The DIY Challenge hosted this month by Decorating and More with Tip is a bit different. This time we were each given a name of someone in our group. Then we mailed that person a Surprise Box (or bag…. I mailed a bag…) with some items from the Dollar Tree. Then they had to decide what to make with it!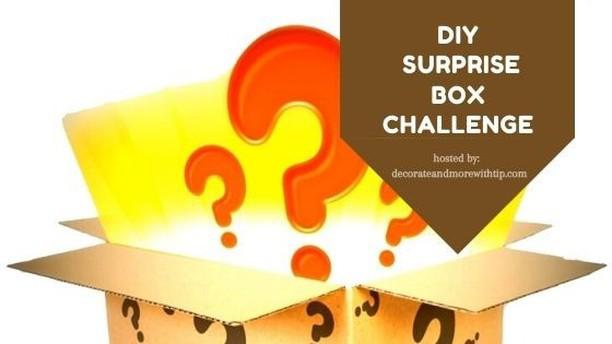 I'm very excited to see what Tammy from Patina and Paint made with the items that I mailed to her!!! If you are visiting from Patina and Paint then Welcome!

My item came from Jodi of The House House Blog. You can see the video of me opening my surprise box here:
So if you watched the video you know that I had been thinking beforehand about whatever potential item I might receive in my surprise box. I thought maybe I could make a unique wreath or decorate a garden planter. But I didn't want to make a clothespin wreath because everybody has seen those already.
Notice that these clothespins are "essentials" which has certainly been a buzz word lately!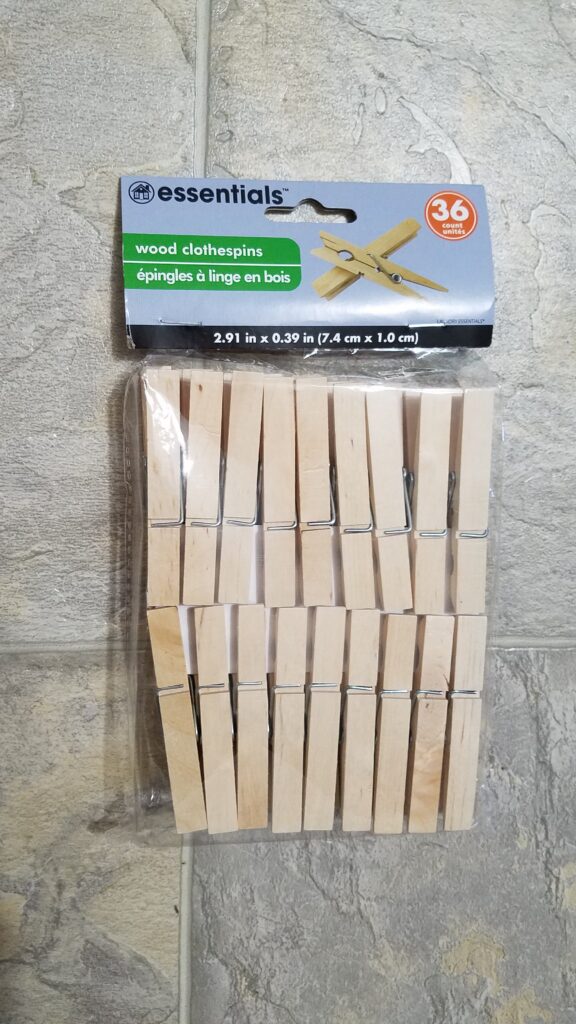 I do have a clothesline that I made with a pulley, but these particular clothespins needed to become something crafty!! I tried a few different ideas that I might share later. I talked about it. My daughter said something about a clothespin hand. I decided that was a great idea! It turns out that she had in mind something different than what I had in mind, but that's okay— it turned out great anyway, I think. : )
I decided to use my Cricut Maker to cut out a hand from chipboard. I had not cut out chipboard yet with my Cricut Maker so this was my first time doing that. I suppose that you could cut out a piece of sturdy cardboard and get a similar result. (I cut 2 cardstock hand shapes, not pictured, to make sure I had the size that I wanted before cutting the chipboard.)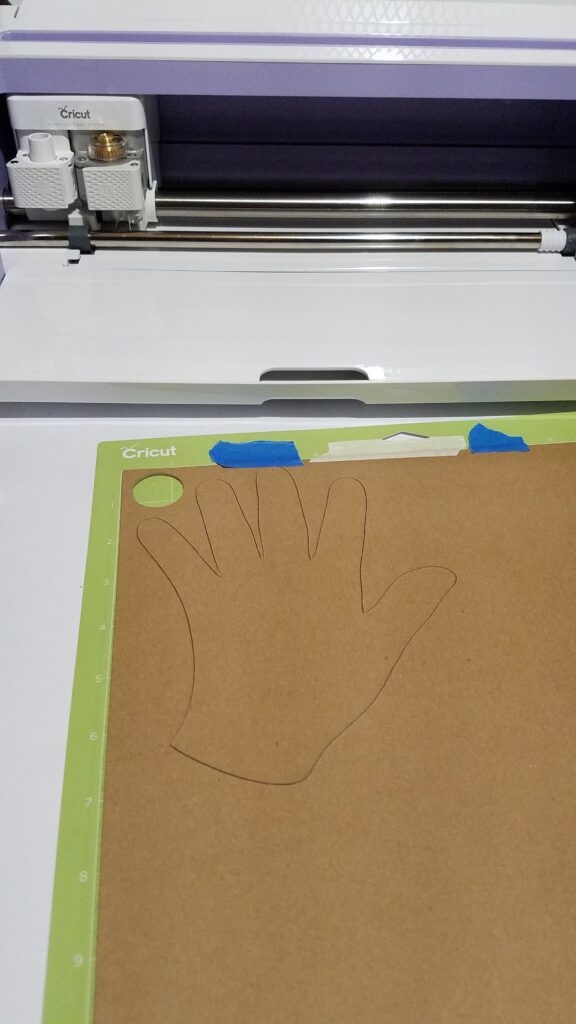 The Cricut Maker is supposed to make 12 passes to cut out this chipboard. It cut my sample circle in about 3 passes, so I kept checking the hand to see if it was finished yet. After 5 passes it seemed done, but it wasn't quite cut all the way through. It was easy enough for me to finish cutting the hand shape from the back with my craft knife.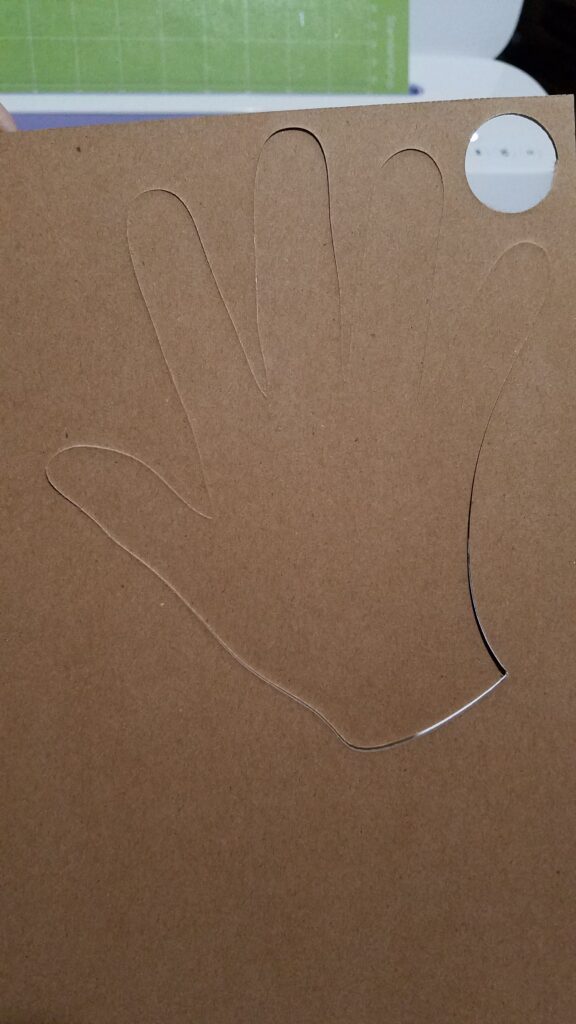 I was very happy with how the hand turned out!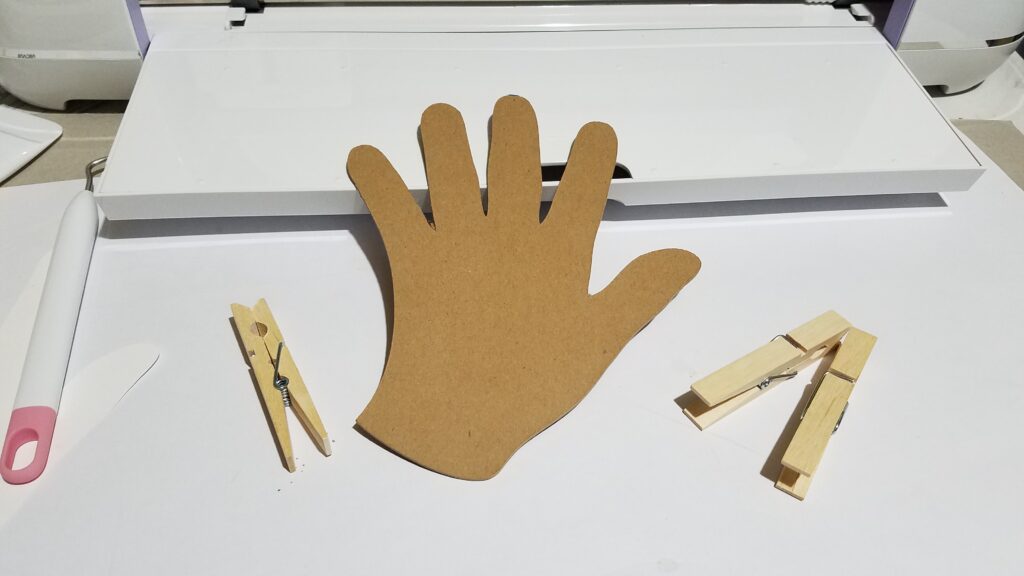 Next, I needed to hot glue my clothespins to the back of the chipboard hand. I made sure to face the clothespins pointing up. I also made sure there was glue at each end of the clothespin, with a little in the middle.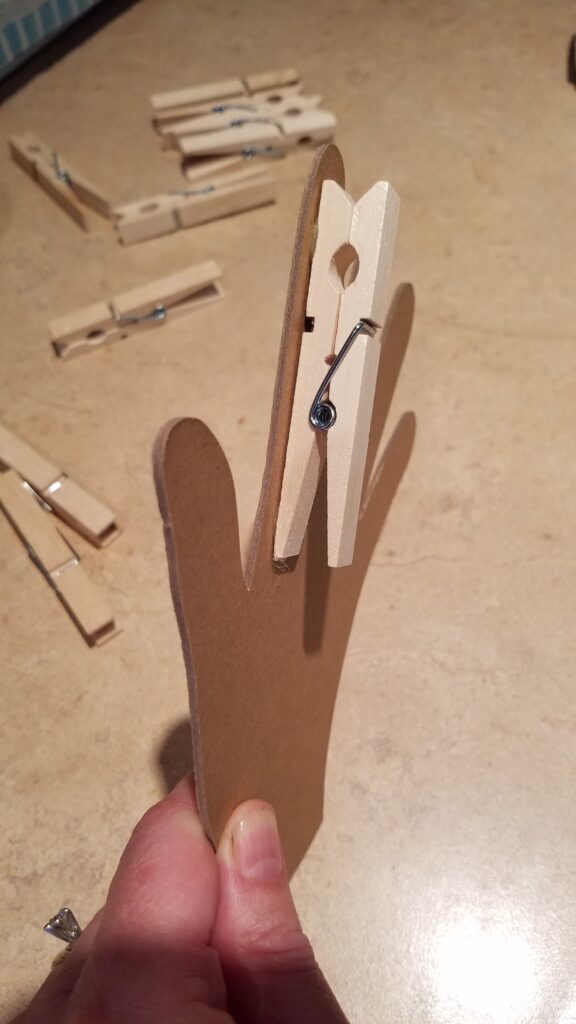 I made the hand big enough so that the fingers were a little wider than the clothespins. This way the clothespins cannot be seen from the front of the hand.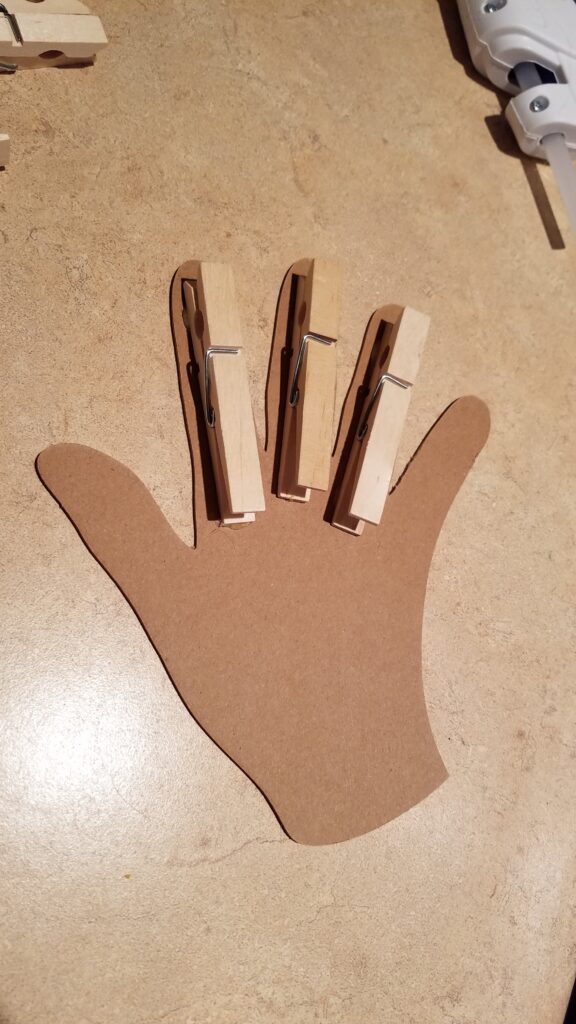 I continued gluing until all five clothespins were attached. It didn't take long at all.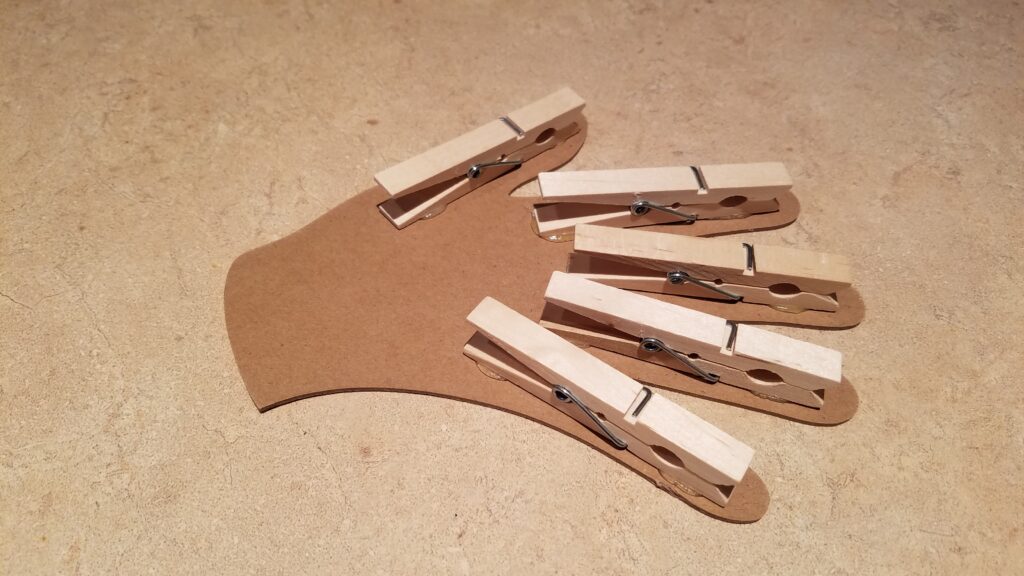 I clipped two clothespins to the hand to act as legs for the hand to be propped up with.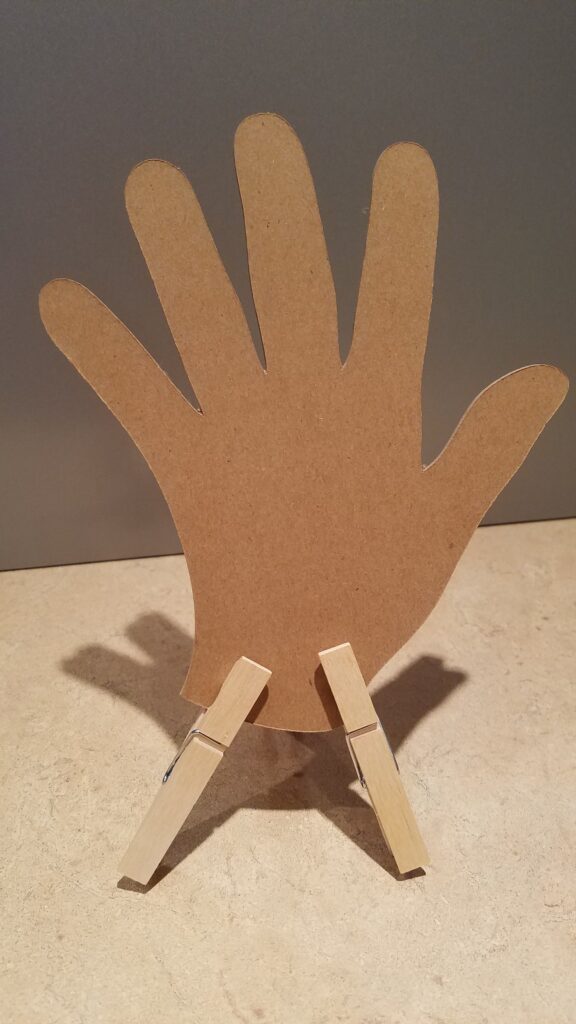 A third clothespin leg was needed for it to balance properly so I used hot glue again to attach the third "leg" at an angle.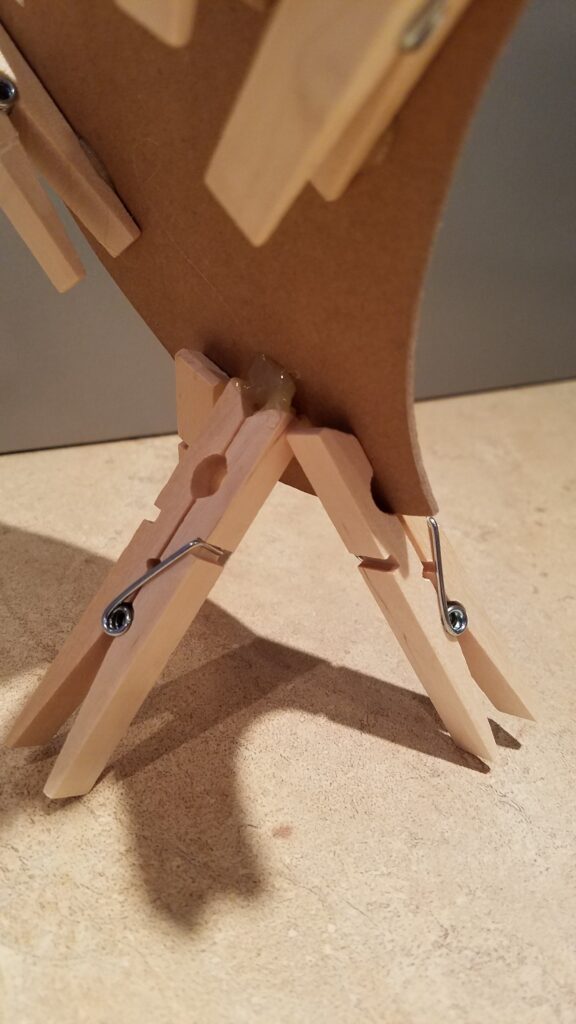 I used a total of eight clothespins. I know the package came with 36 clothespins. I could either make 3 more hands (that's 4 hands for a dollar since these came from the dollar store!) or I could save some for other projects.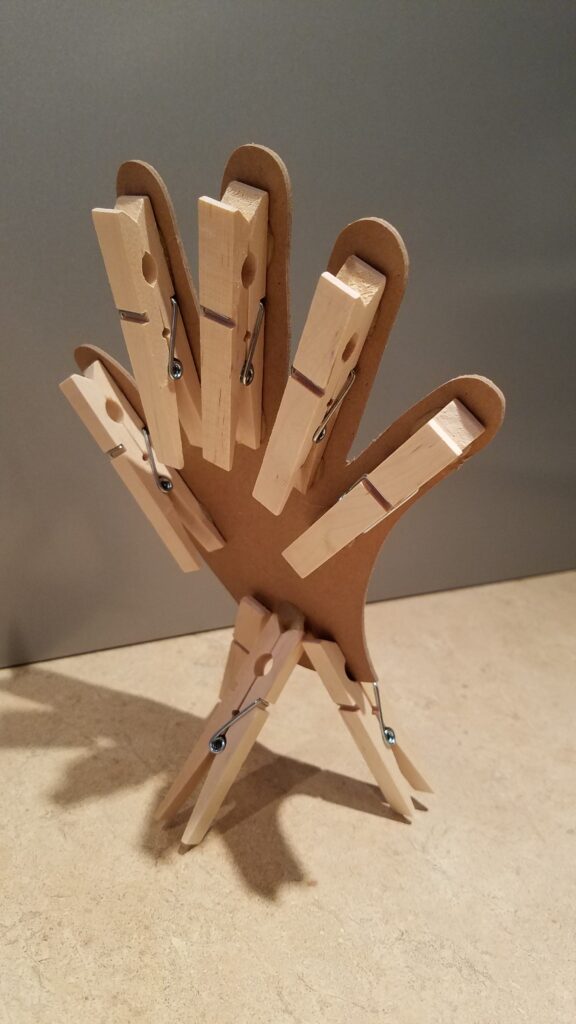 You could use this Clothespin Hand to hold notes wherever you need an Extra Hand… — get it– an extra hand!! Hahaha… but I decided this hand was going to be for something very specific.
If you like to use paint chip sample cards to make things, I suggest that you make friends with the paint person at your local hardware store. Then when they switch out their paint brands, or colors, they will save the paint chip cards for you to craft with. This is only part of my stash!!!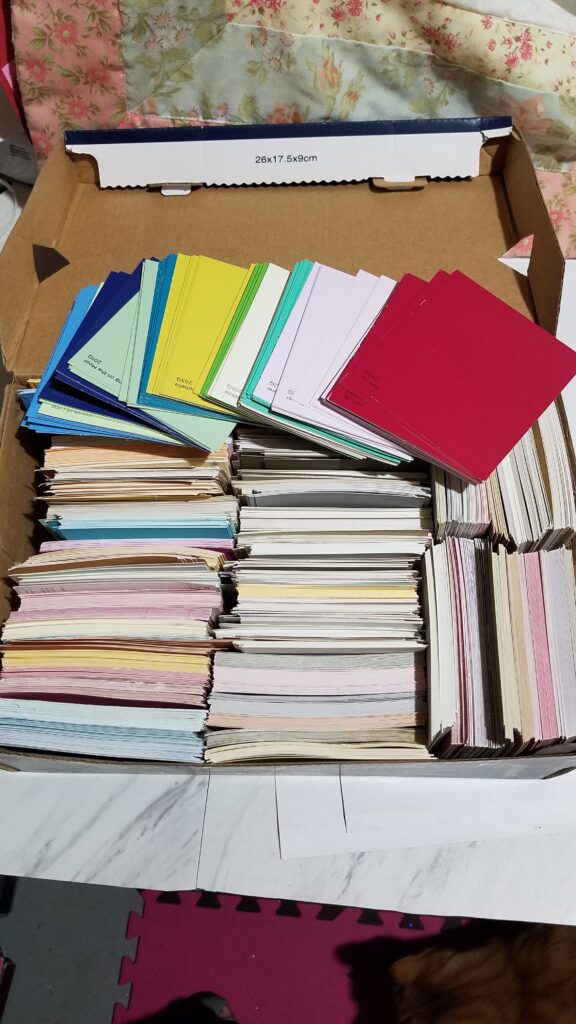 I cut off the card where it says the name of the color. Then I wrote notes on the cards. I used my kids' school pictures (which I photographed) and made a special Father's Day Clothespin Hand! Wouldn't this be so cute with little pictures colored by the kids themselves, or handwritten notes from the children?!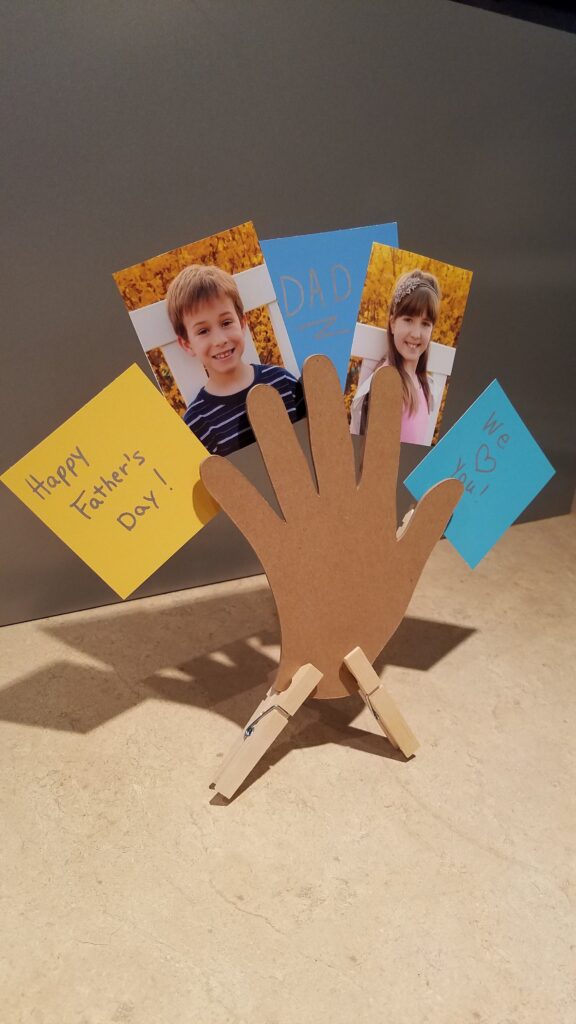 Another idea would be to write "Happy Father's Day" or a different message on the hand itself.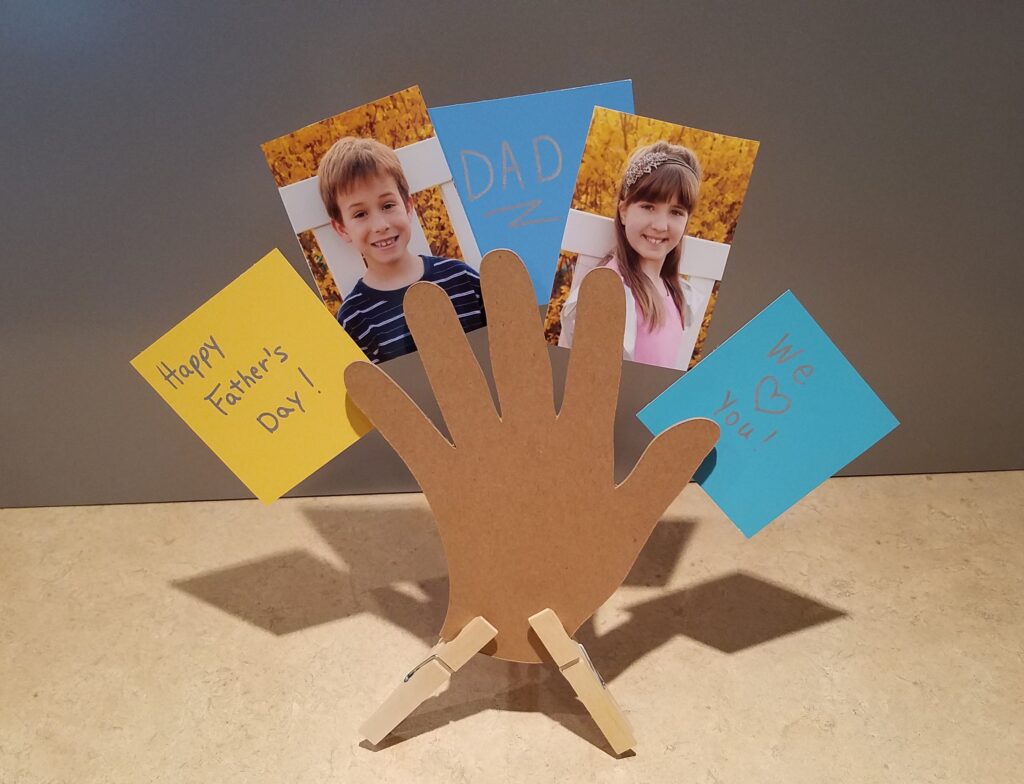 Here's a look at the back showing the clothespins holding the pictures and cards.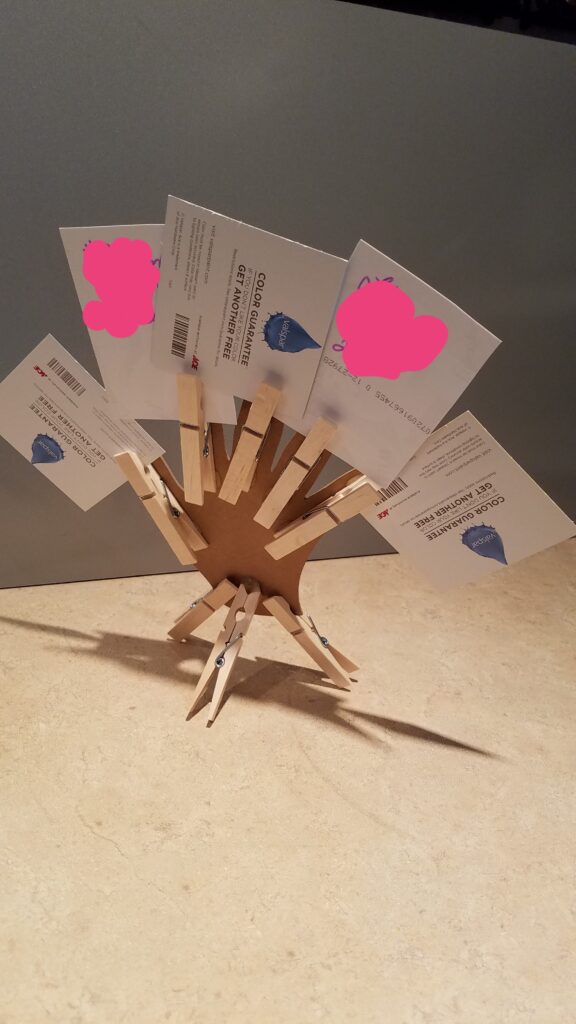 Thank you Jodi, for the clothespins. What a fun Challenge this was!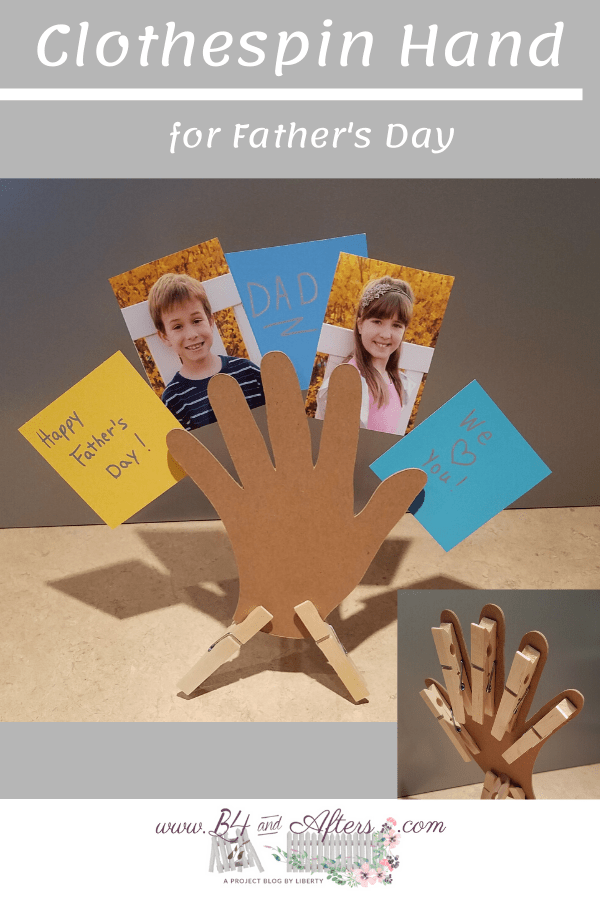 Please enjoy browsing through everyone else's projects to see what they did with their surprise box items! Next up is Sweet Southern Grace if you are visiting us in order!