Pom Pom Letter Gift Idea
This post contains links to affiliate websites, such as Amazon, and we receive an affiliate commission for any purchases made by you using these links. We appreciate your support!
If you need a fun gift idea, this Pom Pom letter wall art might be a good choice! The directions were in this book.
I received the book in exchange for an honest review on Amazon. By the way– while this project is a great gift idea, so is the book itself! We have purchased an additional one for a gift. : )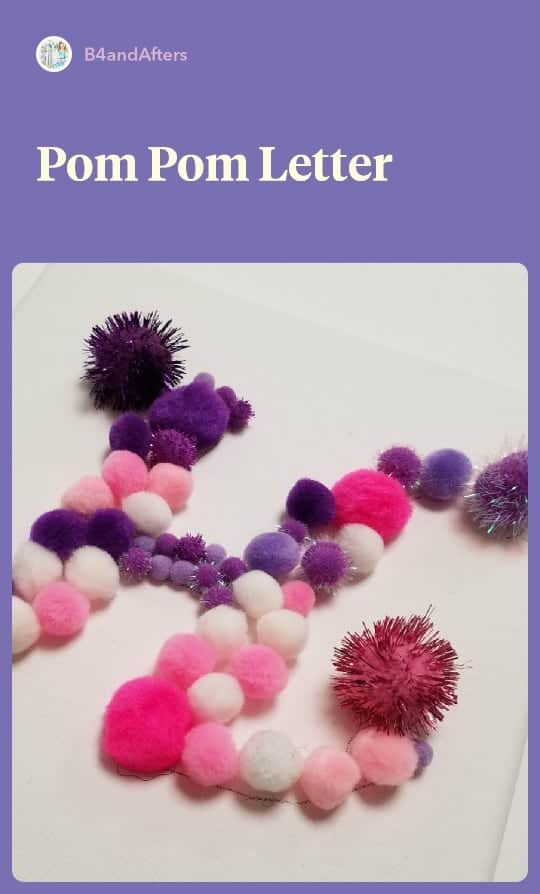 So I asked my 10 year old daughter to pick a project to do, and she picked this oh-so-cute Pom Pom letter. Thankfully, I already had pom poms and canvases on hand.
Before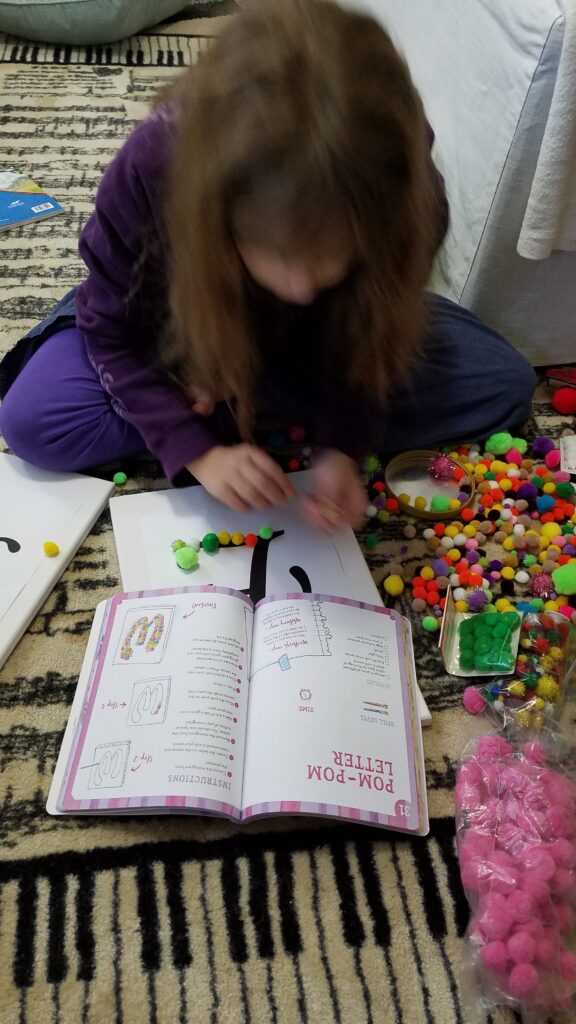 1
My daughter chose this project from the DIY Room Makeover Ideas for Girls book.
2
She planned her colors, making one for herself and one for a friend.
3
She cut out the letters
4
And traced them onto a white canvas.
5
Then use a thick craft or fabric glue to attach the pom poms.
6
This is a green letter E.
7
And this is the letter H.
8
It turned out sooo pretty! This is such a great gift idea.
9
Even our cat Creamy likes the book!
10
And the letter E again. What a cute project and perfect for my daughter's age!


This project was perfect for my daughter. Now she has a Christmas gift for her friend, too!
Younger children would enjoy this project by placing the pom-poms on after the other steps have been completed for them first.
Be sure to read the Supply List below as I give additional details, including which glue you should use!
(Thanks to Karianne of Thistlewood Farms and her teens who put together this fabulous book of projects!)
AFTER!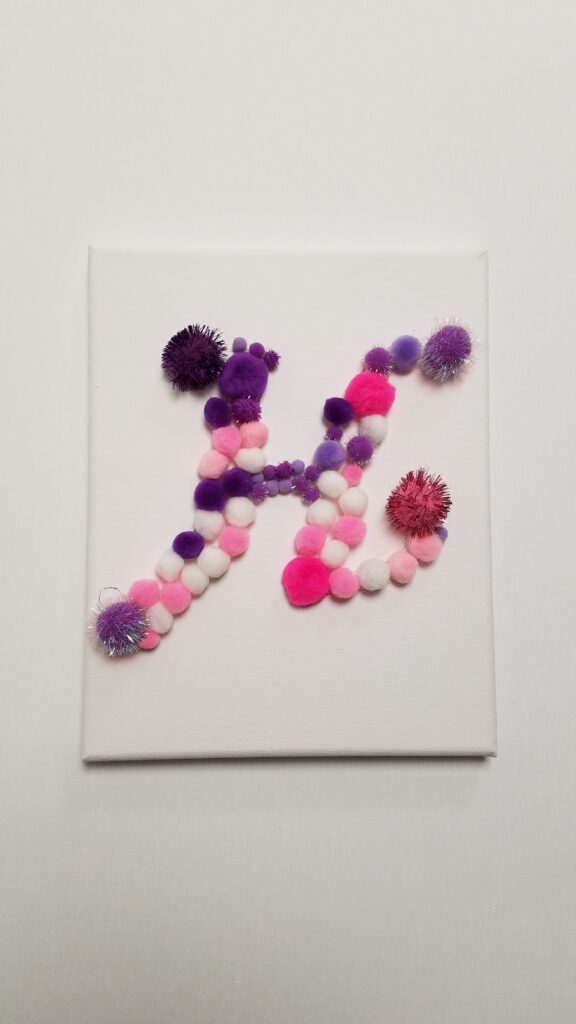 Pom Pom Letter Wall Art Supplies
These are all the things you will need to make this Pom Pom letter.