When my daughter was younger she wanted a princess/ horse theme for her fifth birthday party. I had a lot of fun creating a cardboard drawbridge castle for her, along with everything else.
For her ninth birthday she wanted another princess theme, but a little more grown up. She specified that her cake be standing up, and she wanted another cardboard castle.
So I set off to my local appliance store to find some cardboard. I was happy to find just what I was looking for! I found one gigantic piece that had held a special order of some sort of cabinet, I think. And I found another piece that was about the size of a stove.
I cut out squares along the top, and used an oval cutting board to mark the holes for the faces. You can use either a box cutter or heavy duty craft knife to cut through the cardboard. Instead of a drawbridge door, I cut two doors that would swing open, and attached a closet knob from my stash.
To paint the cardboard to look like a castle, I used silver spray paint, along with with purple, blue, and white spray paint.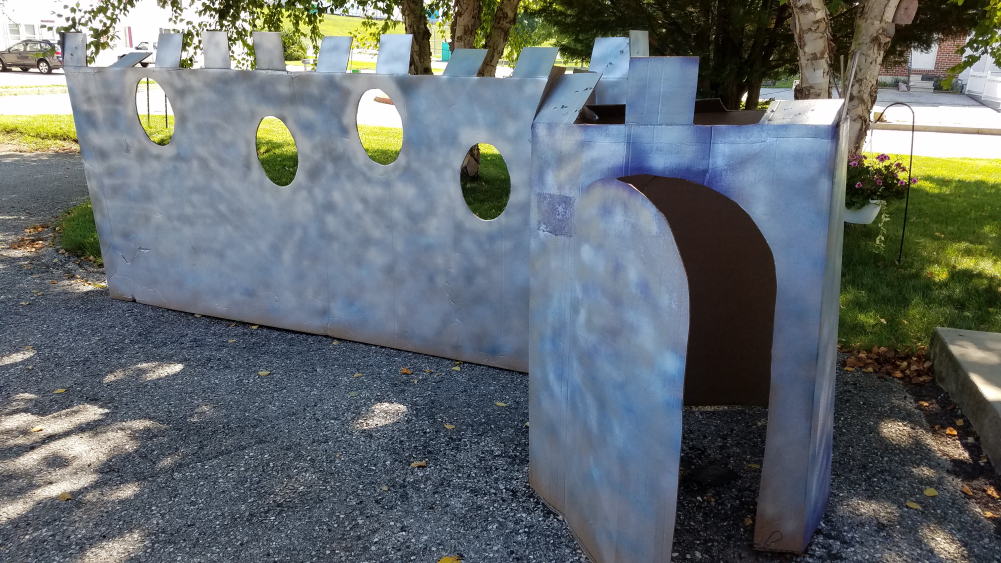 (*This post may contain affiliate links. By purchasing anything from these links, I may receive a small commission at no extra cost to you. More information is available on my Disclosure page.)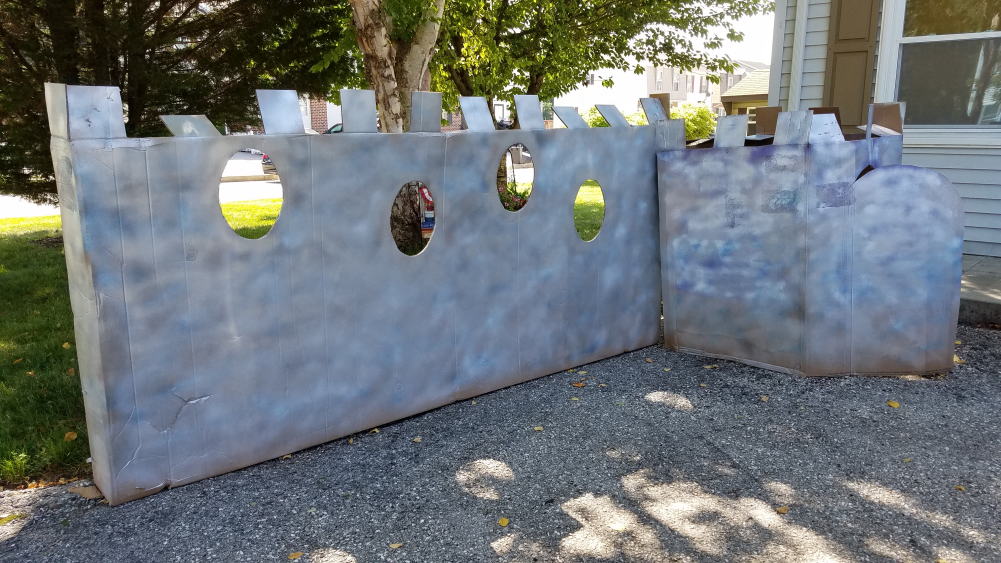 I used a gold paint pen to draw bricks on the castle wall.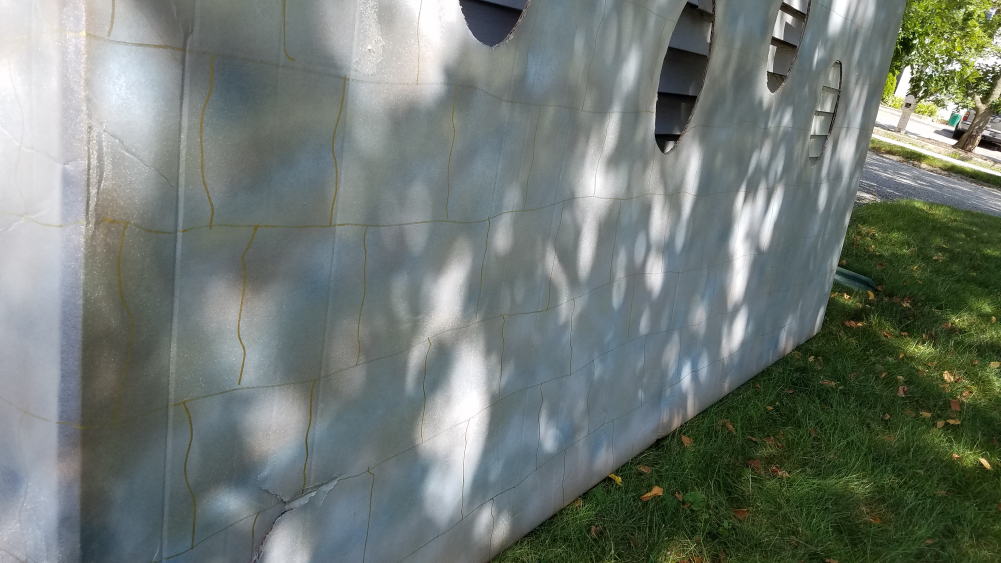 I wove some streamers and banners through the tops of the castle walls, but the wind did not let them stay neatly in place.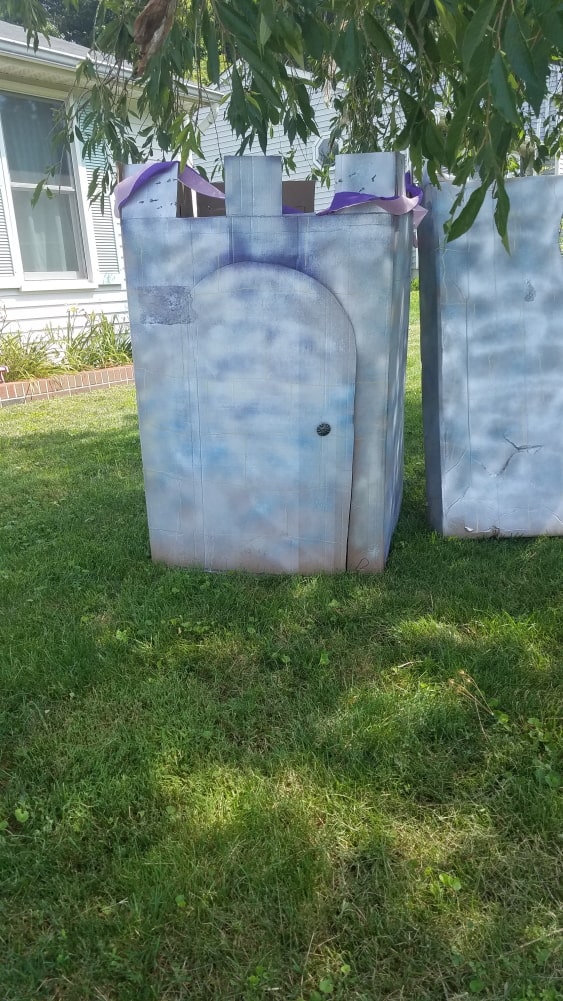 My daughter and her friends (and their parents and others!) enjoyed getting their pictures taken behind the castle wall.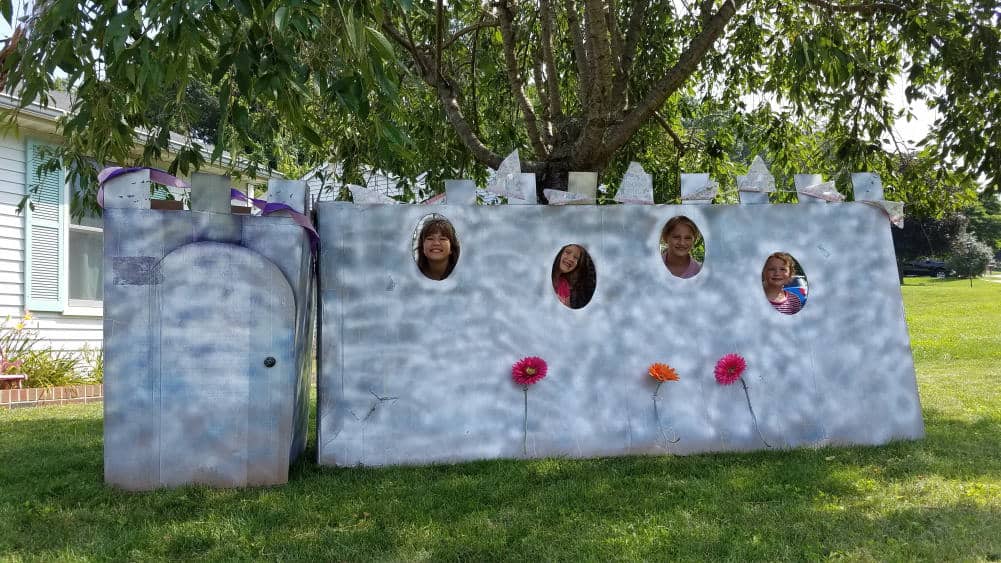 With some cardboard, paint, a box cutter, and a little creativity, birthday parties or other events can really be a lot of fun! Your design may take a little time, but it won't cost you very much money for all of those smiles!