Wait Till You See This Idea for an Easy DIY Patriotic Sign
This post contains links to affiliate websites, such as Amazon, and we receive an affiliate commission for any purchases made by you using these links. We appreciate your support!
Have you been looking for an idea for a creative, yet easy DIY Patriotic Sign? This just might be what you wanted.
I always enjoy the DIY Challenges from Terrie at Decorate and More with Tip. This one was an easy one for me– something Patriotic. My problem was choosing which one to share with you today!
This is not the first time that I have crafted with food….. in fact, I am beginning to do it more and more often so perhaps I need to give Crafting with Food its own category!
So…. have you ever crafted with pasta? I know it is not a new thing– kids craft with pasta in art class from a very young age. But I haven't crafted with pasta for an adult craft, ever!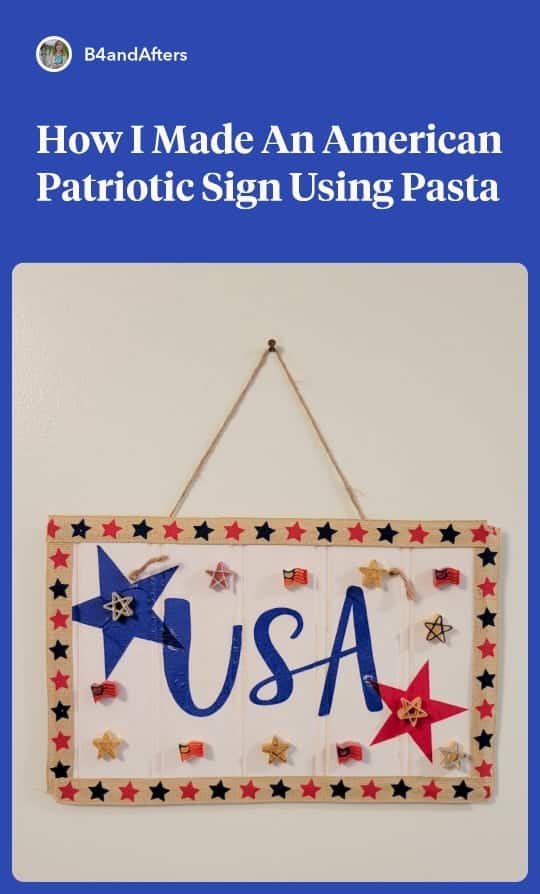 We just had Memorial Day, but Flag Day is just around the corner, and then of course there is July 4th. So be sure to share and save these patriotic ideas for when you need them. : )
I will share everyone else's patriotic ideas below.
Enjoy watching how I made my sign!
When I saw this pasta, I wanted to craft with it, not eat it!
Before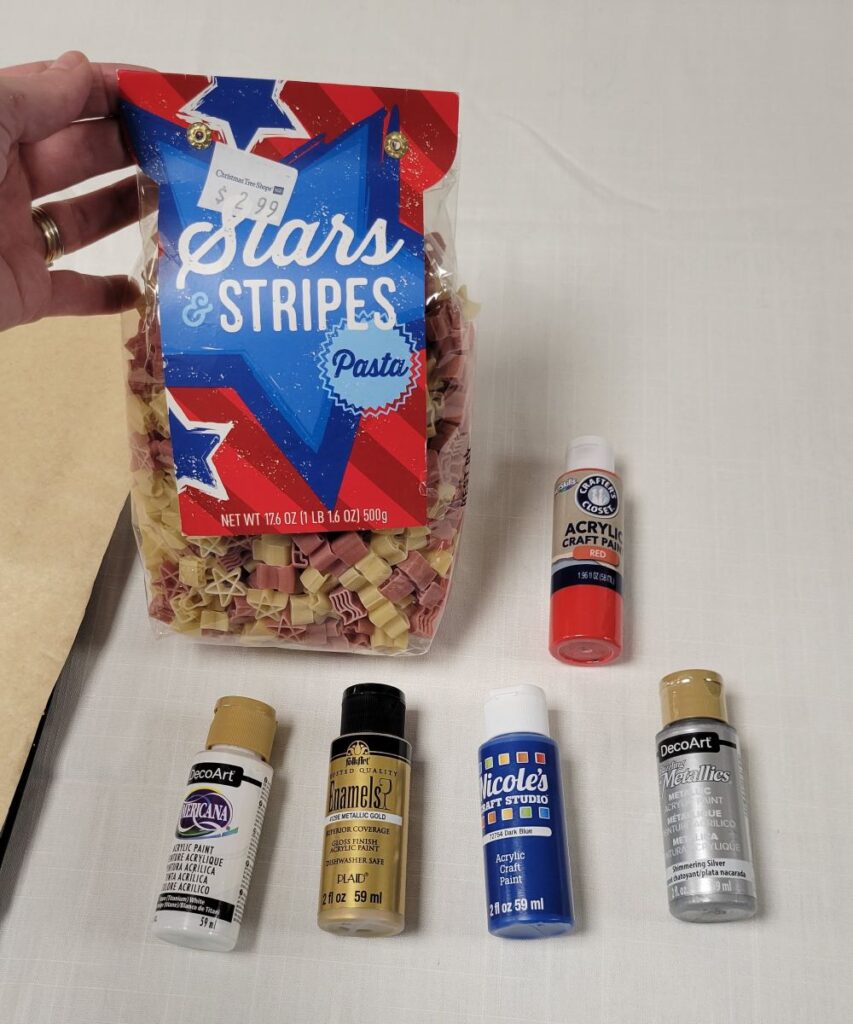 First, I painted it with acrylic craft paint.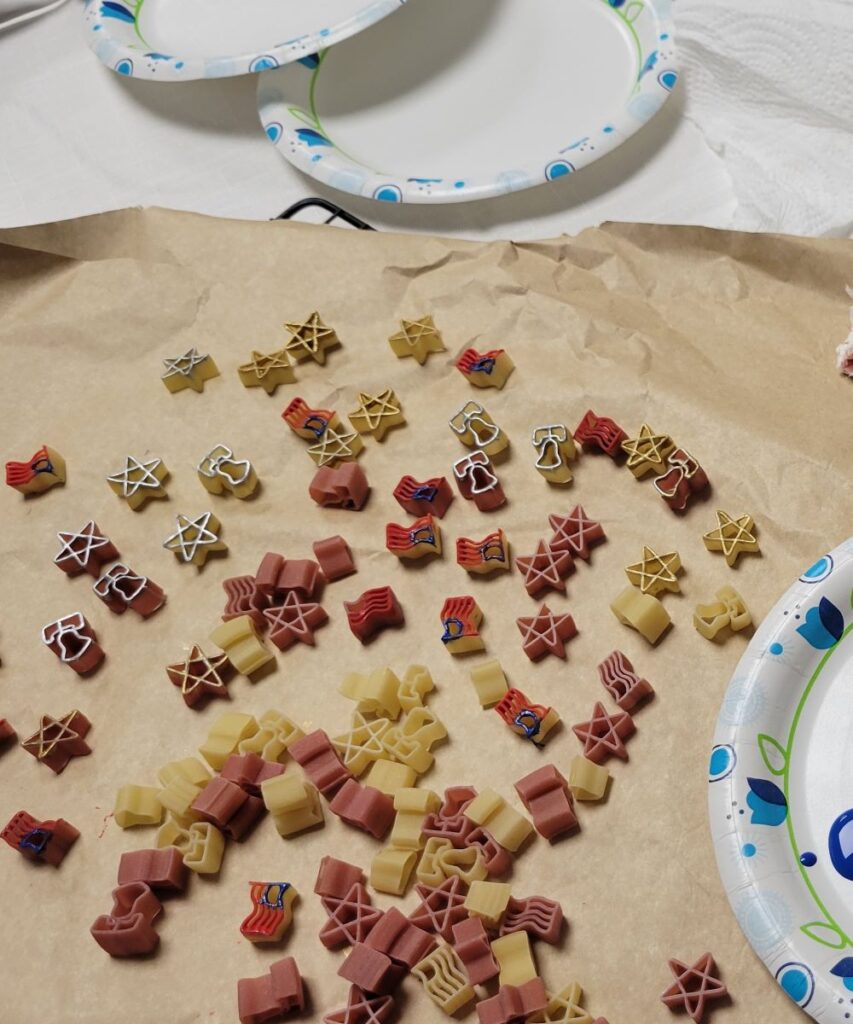 I could have skipped the painting and used them like they were, but I like the red, blue, silver, and gold. There are Stars, Flags, and Liberty Bells.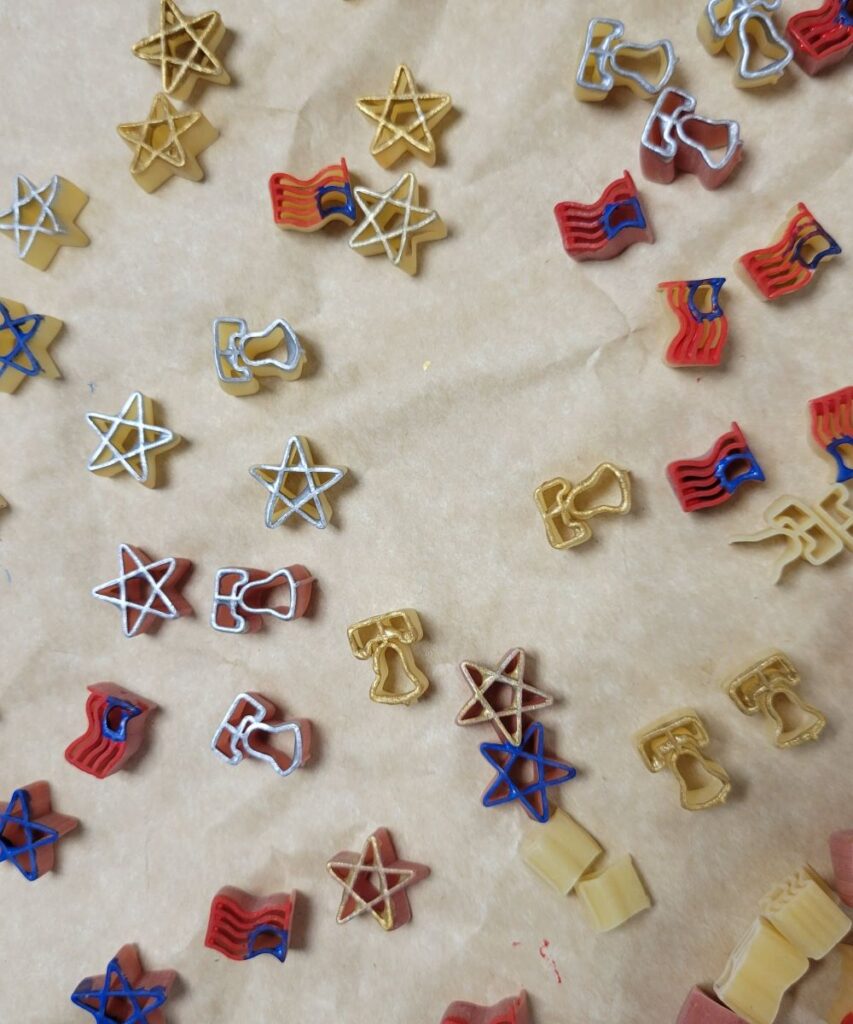 I used leftover beadboard to make my signs. First, I drilled two holes. Then I poked some jute twine through and knotted it twice on each side. By knotting it in the front, it will hang evenly on the wall.
I separated the top layer from the napkins.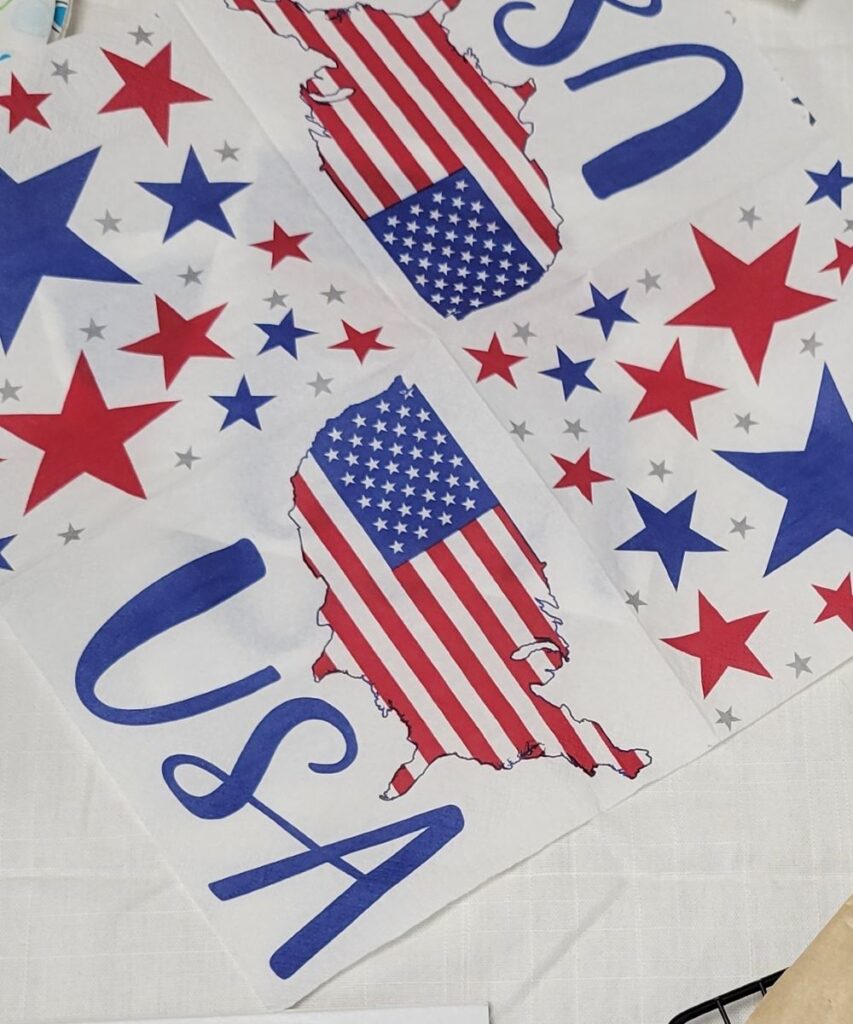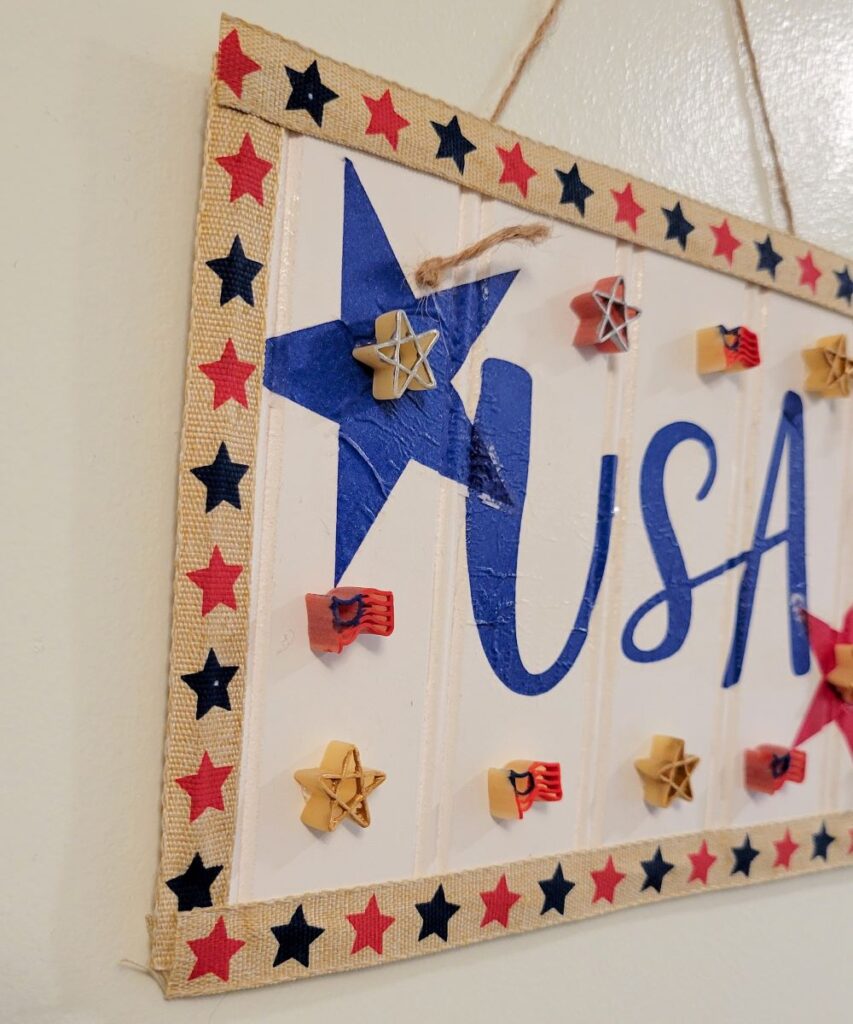 Then I used Mod Podge to adhere the napkin to the beadboard. You can paint over the top, or not.
I cut ribbon, and then hot glued it to the edges.
Then I hot glued the pasta on! I love the 3D look that the pasta gives.
Isn't this star cute?
What would you craft with this patriotic pasta?
Here is a flag.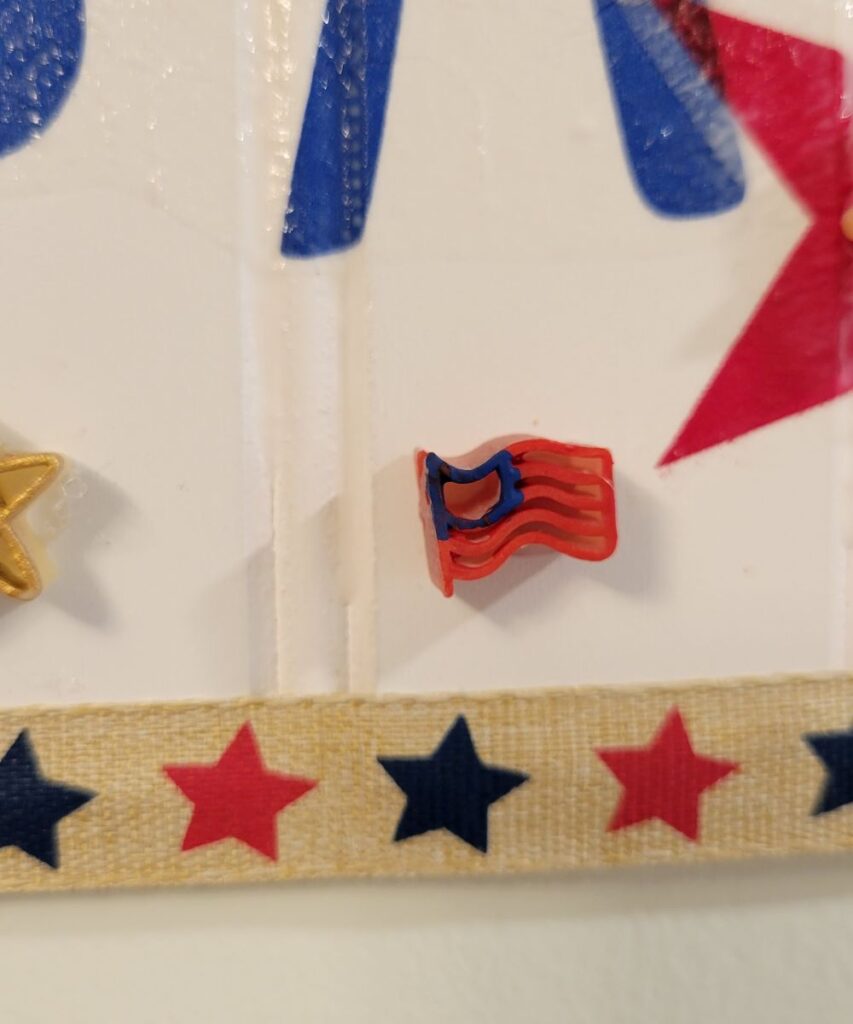 I'm hanging this sign in my Americana bathroom! 🙂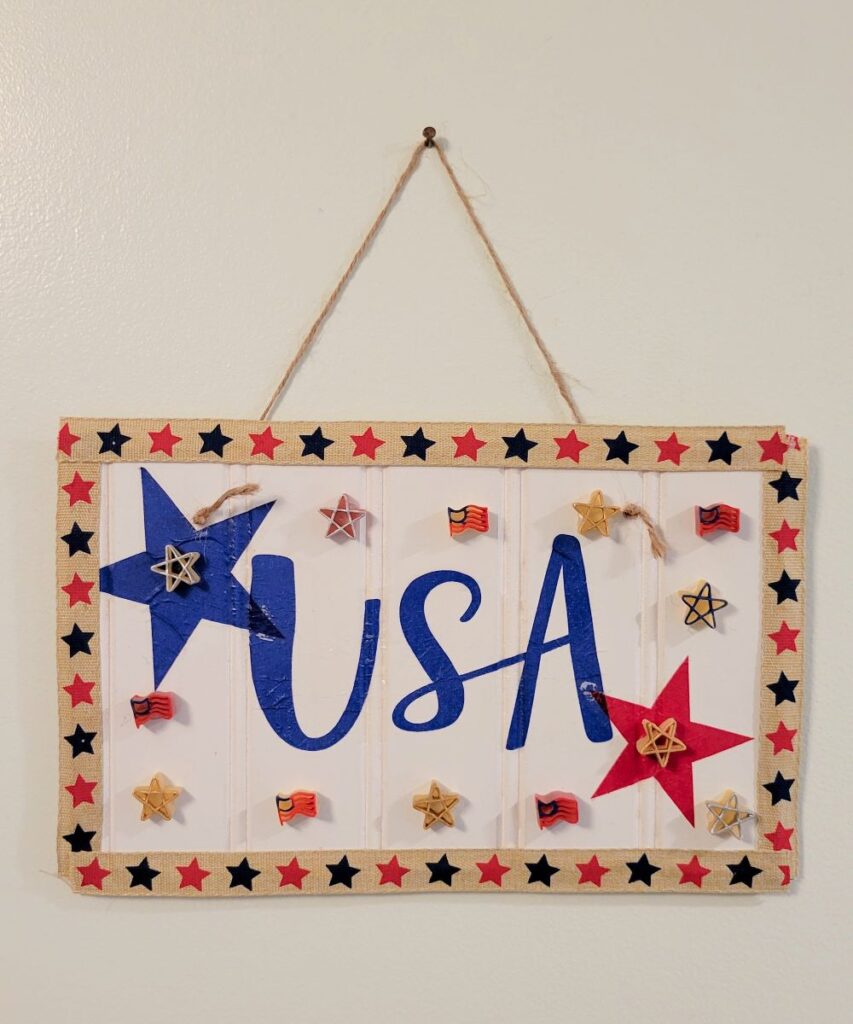 (I had a friend over to craft and she wanted to make a Patriotic sign, too!)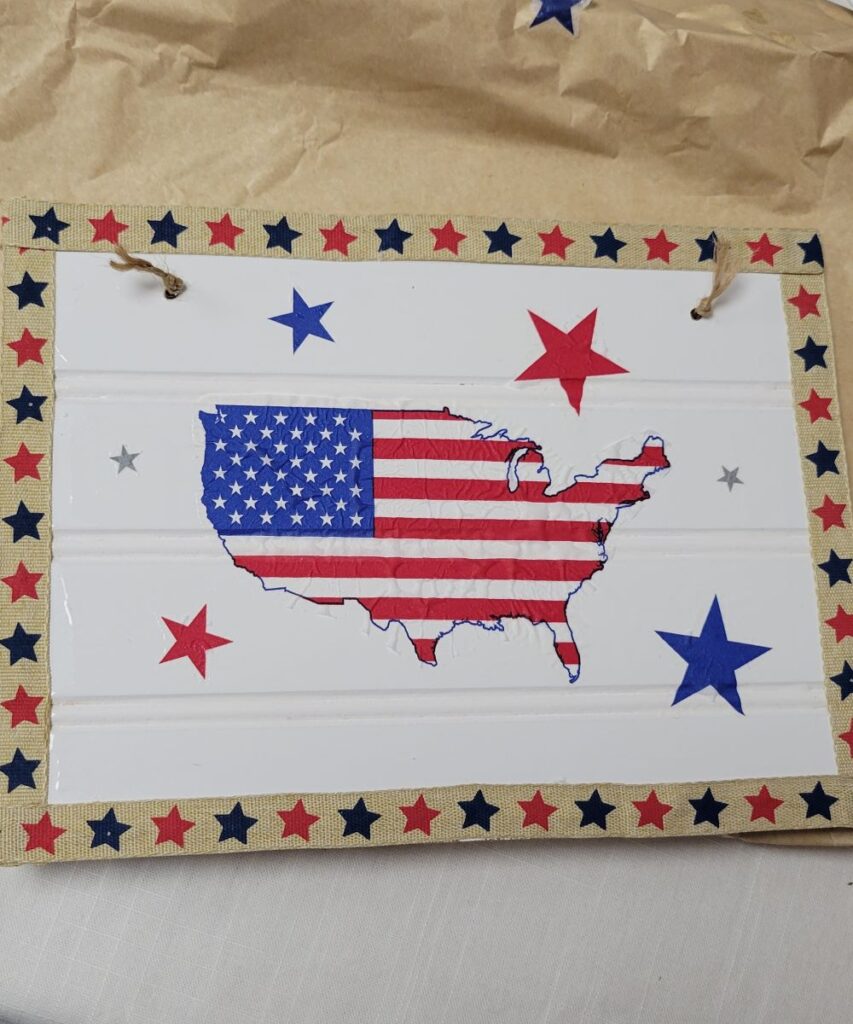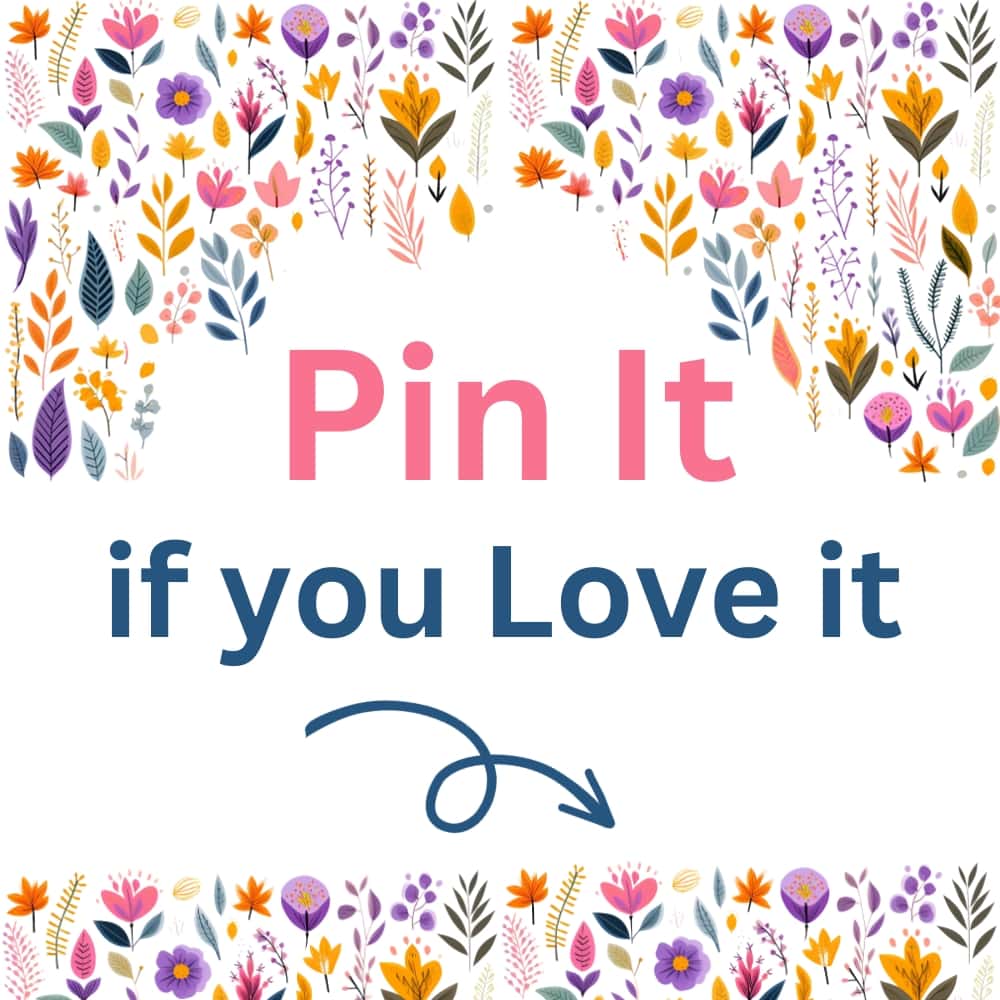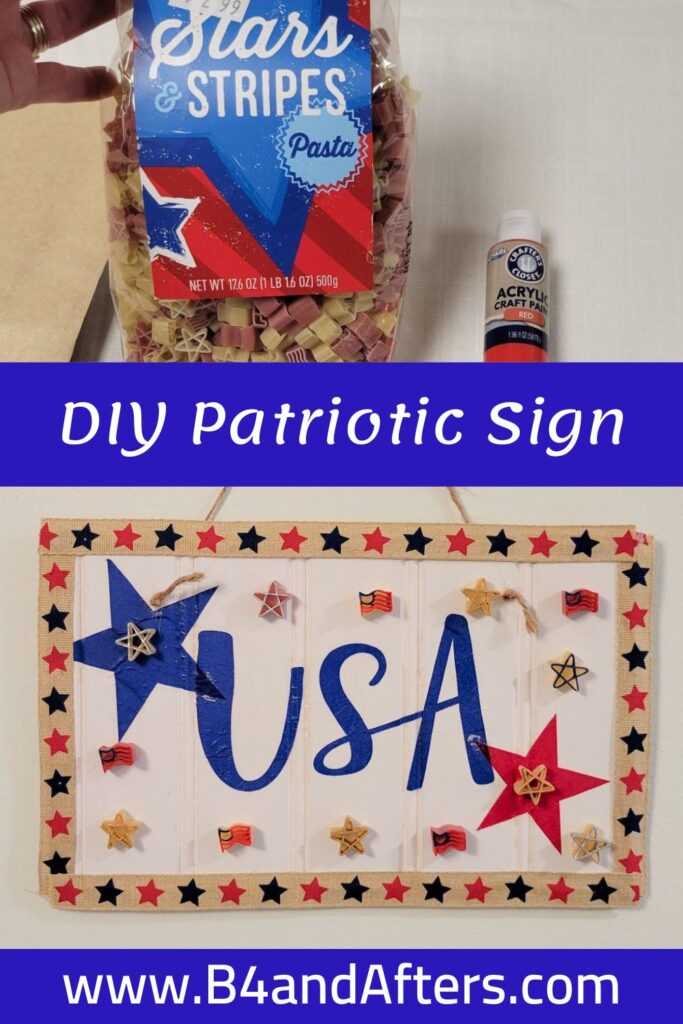 Here are all of the other patriotic ideas! Enjoy!