The Secret of My Huge Planter
This post contains links to affiliate websites, such as Amazon, and we receive an affiliate commission for any purchases made by you using these links. We appreciate your support!
Have you ever wanted a gigantic planter, but wondered how you would ever move it once it was filled with dirt? I have a secret to share with you…..!
I found SIX of these gorgeous barrel planters in my neighbor's trash. I was conservative and only took 4 of them…. I have a sneaking suspicion that the reason they got rid of them was because filled with dirt they would weigh over 100 pounds!!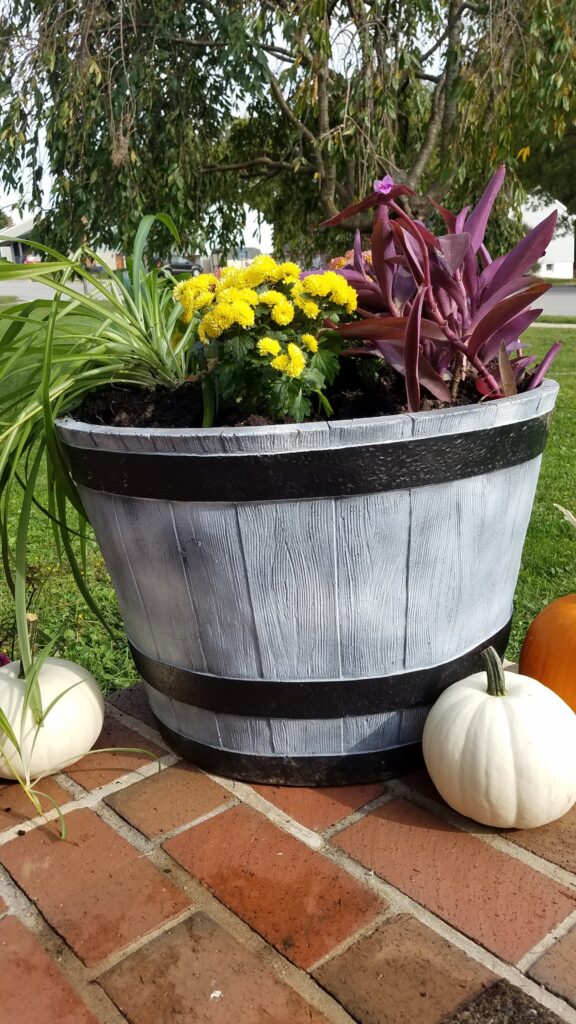 How to Make a Huge Planter Lightweight
When I found them, they were not quite this pretty…. Let me tell you– you might be tempted to buy one of these jumbo planters because they are lightweight resin— and while that is true, what they don't tell you is how much a ten gallon planter will weigh filled with dirt.
Can you guess? Around 120-130 pounds….! Yikes!! I was able to cut that down to half with my trick to fill a large planter, and 65 pounds is still enough to maybe send you to the chiropractor.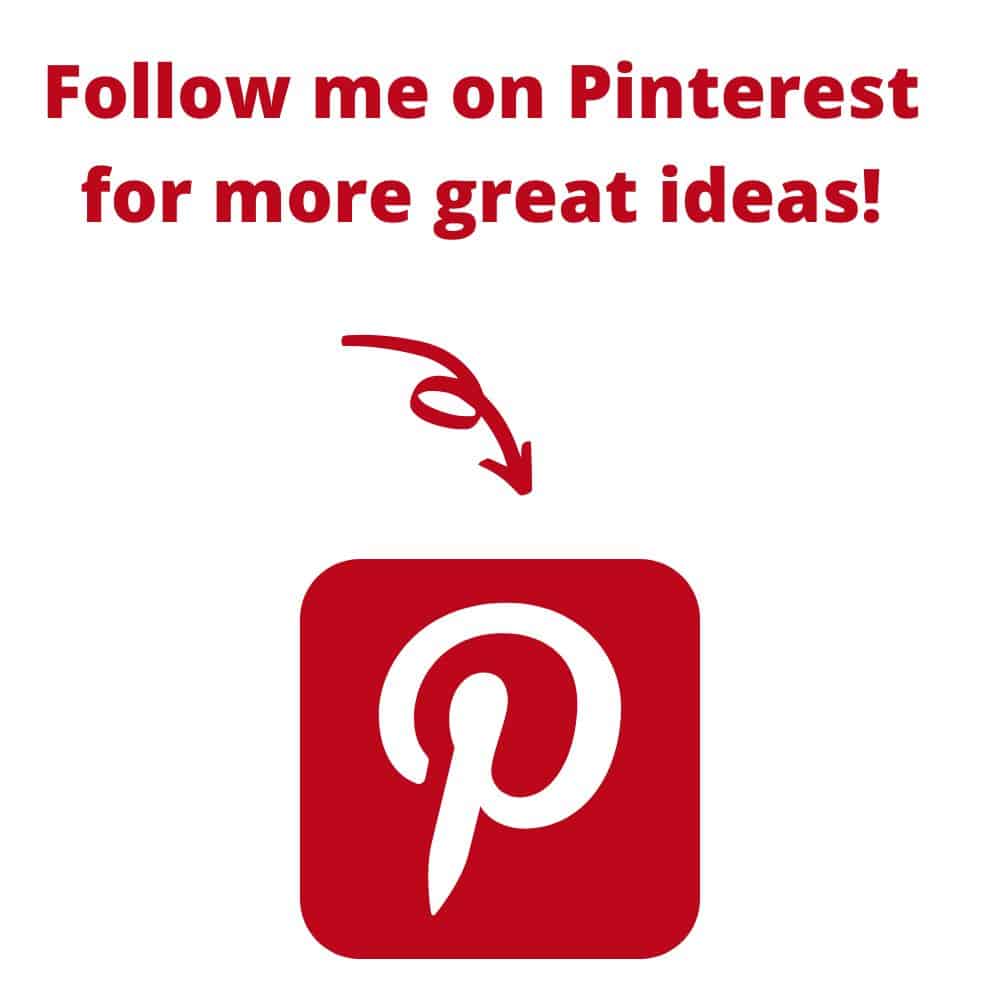 How do you make a large planter lighter?
You need to find something lightweight to fill it with besides dirt, that will not hurt the plants and will still let the roots grow down into it. So, what to use to fill large planters? You could use things like:
pine cones
pool noodles (Best Price!)
plastic containers like gallon ice cream tubs with the lids
milk jugs
empty soda pop bottles
foam (think packing peanuts or discarded sofa cushions)
upside down cardboard box (use a strong one)
upside down bushel basket
I'm sure there are other great substitutes, too. What are your lightweight ideas for filling a large planter?
Feel free to rest your scrolling finger muscles and watch the video instead!

I salvaged 4 of these plastic jumbo planters from the neighbor's trash. Filled with dirt, they would be very heavy, but I had a plan.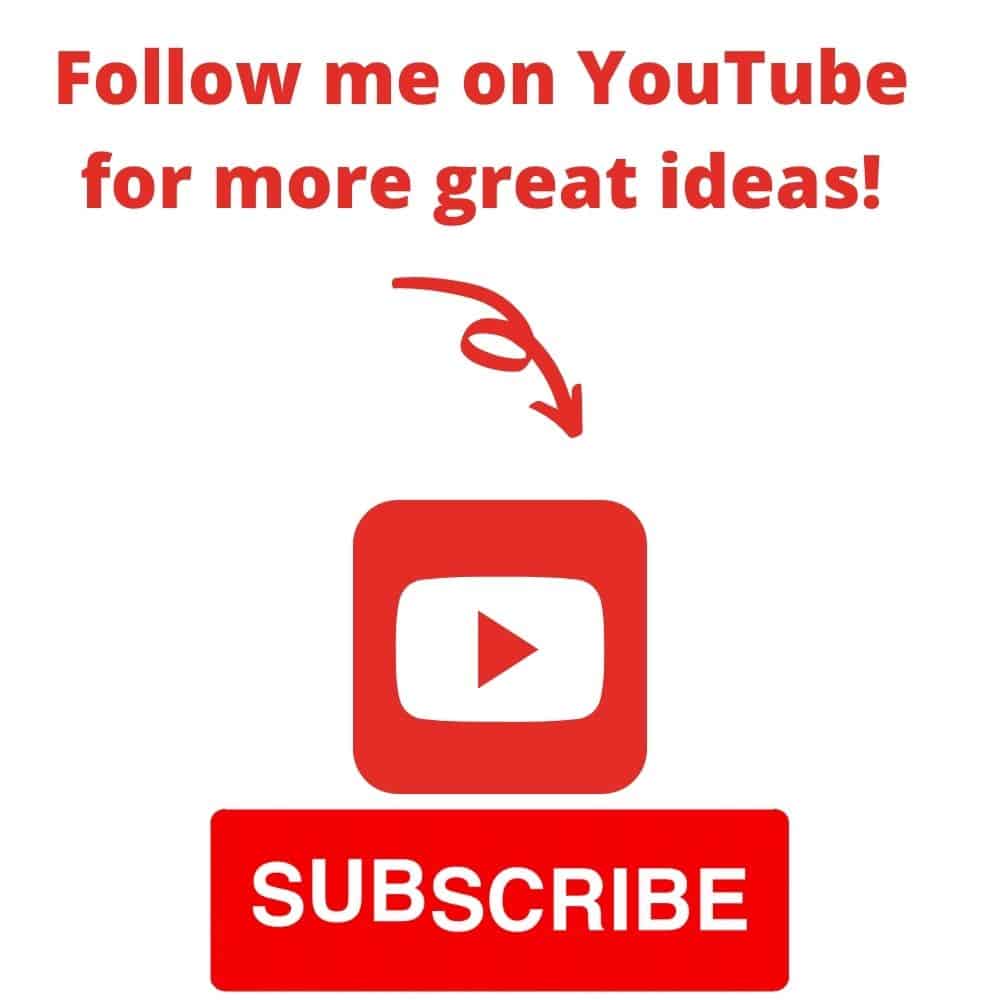 What you Need to make a Large Barrel Planter
Barrel planter (These are smaller than mine– mine are 22 inches in diameter by 15 inches tall.)
Barrel planter (The largest one in this set is almost as big as mine.)
Bushel basket or other large basket (a plastic laundry basket might work?)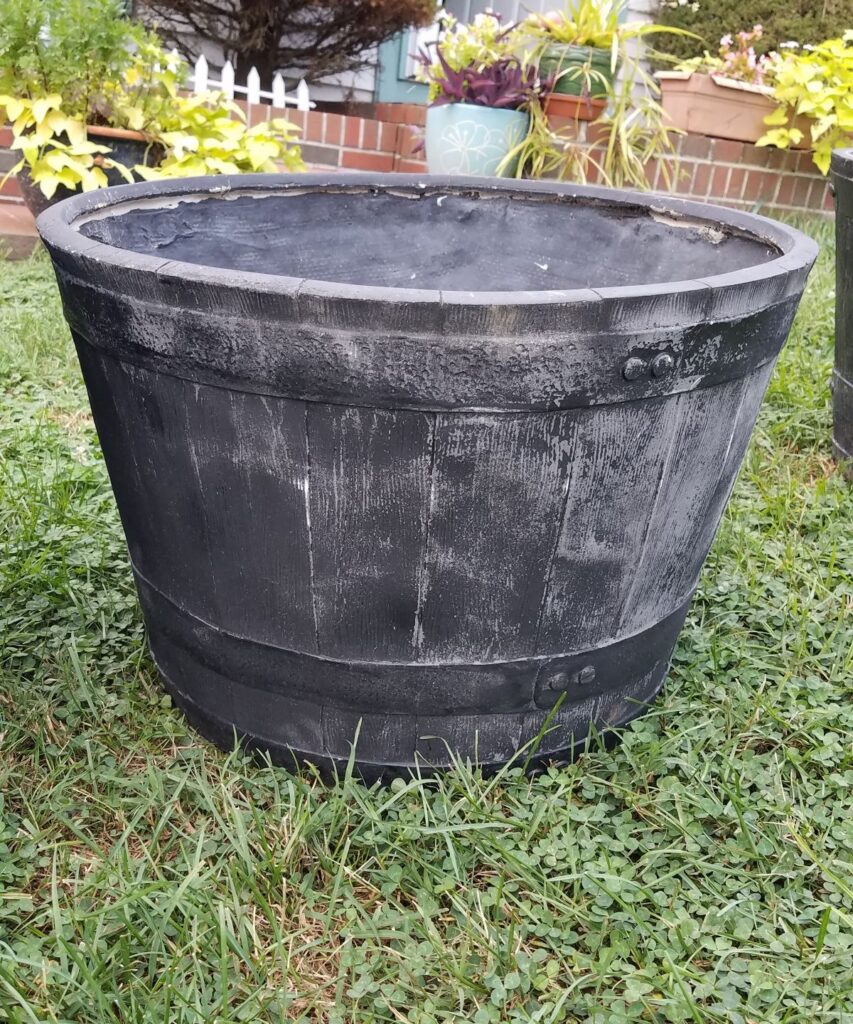 I taped off the black faux metal bands.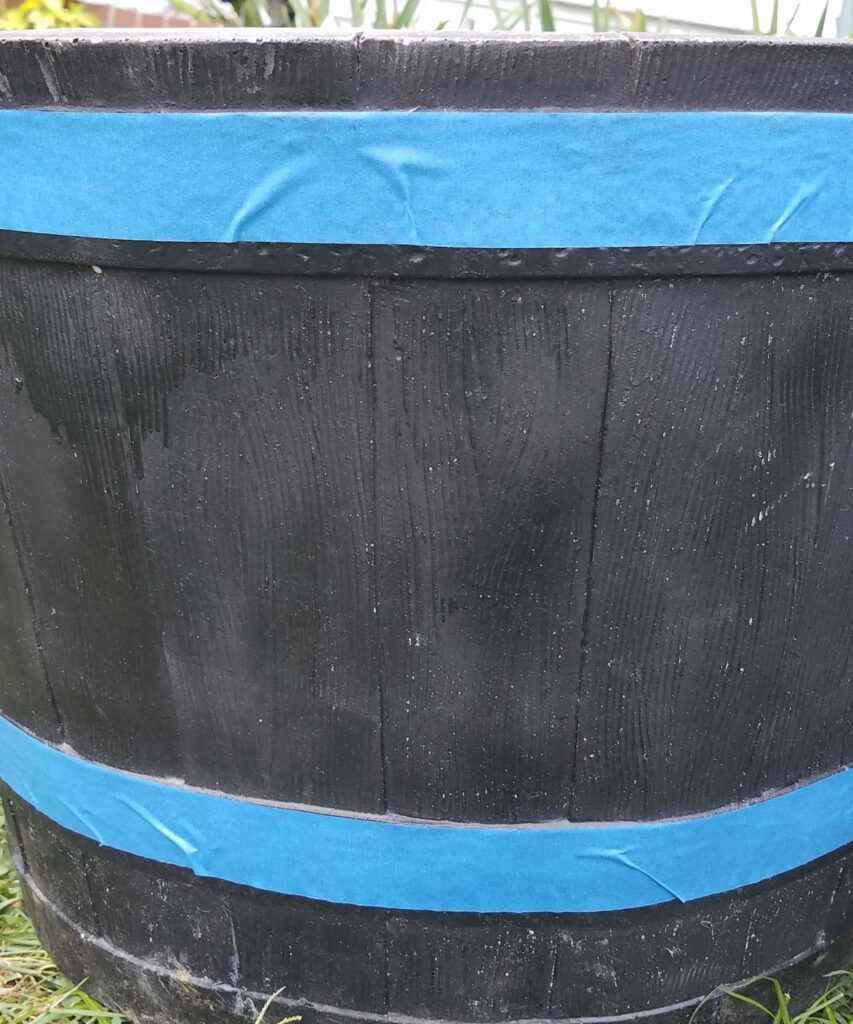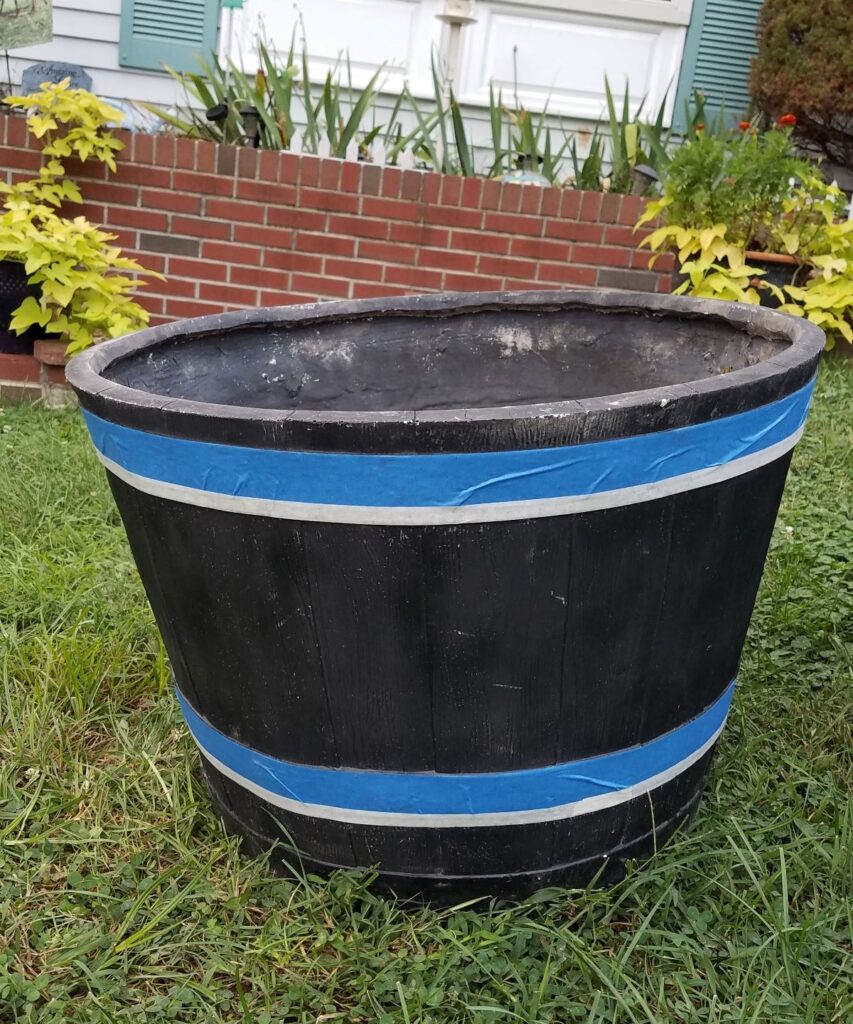 I suspect the heaviness of these planters is why they were tossed out.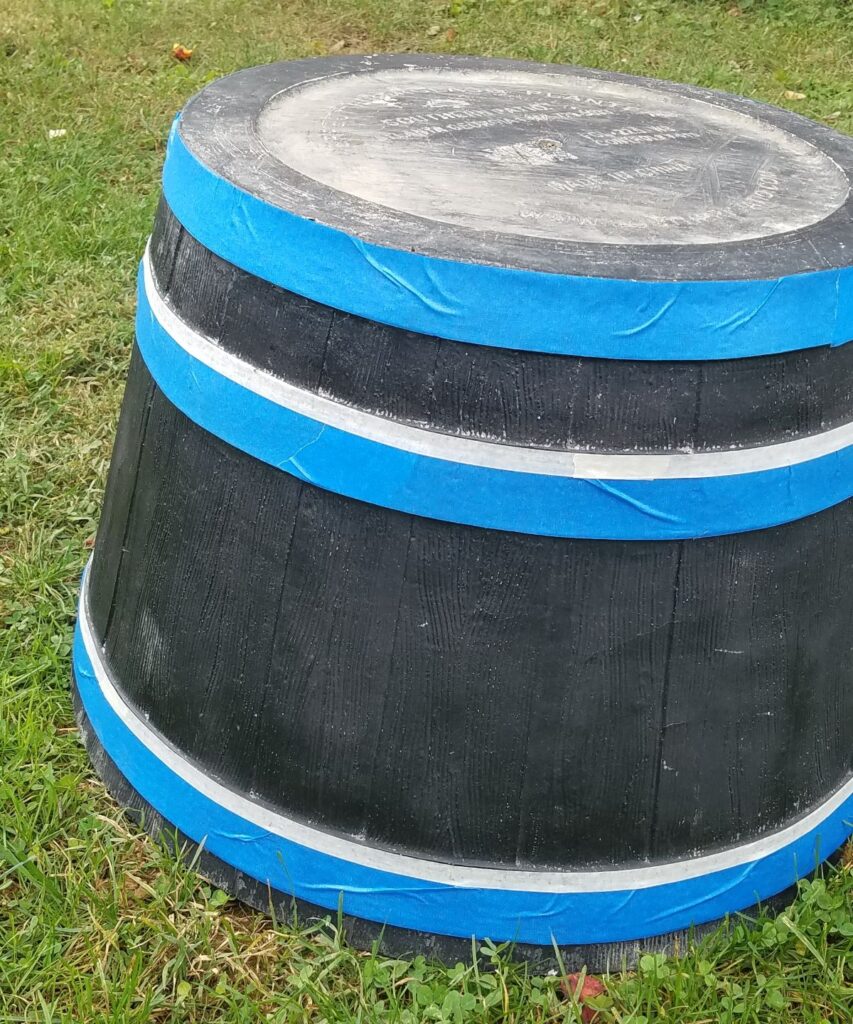 I put on a very light coat of white spray paint.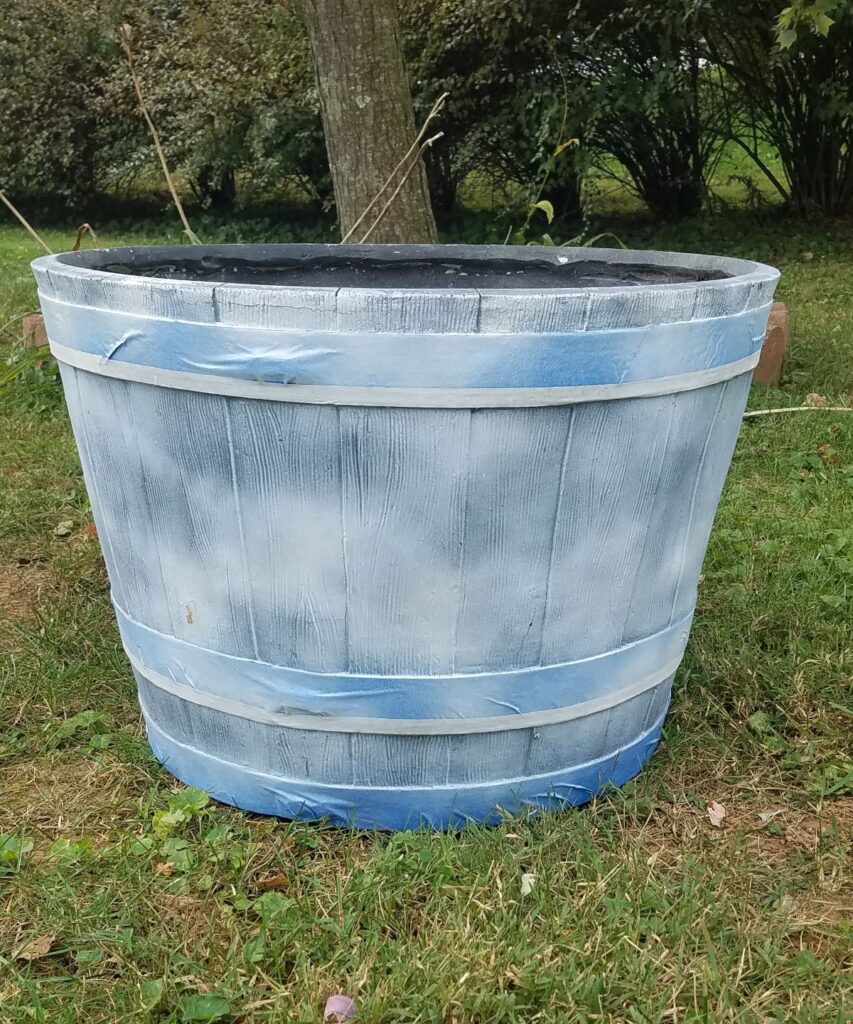 Then I pulled off the tape…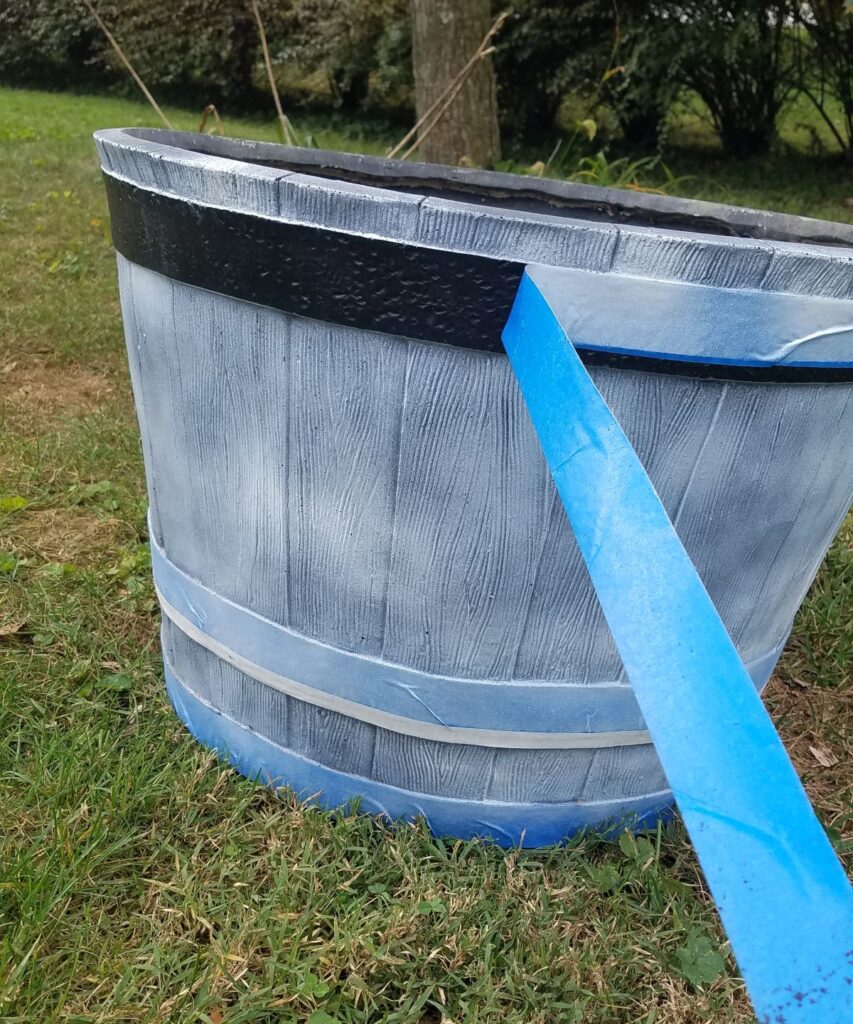 I put a 6 gallon bucket in, upside down.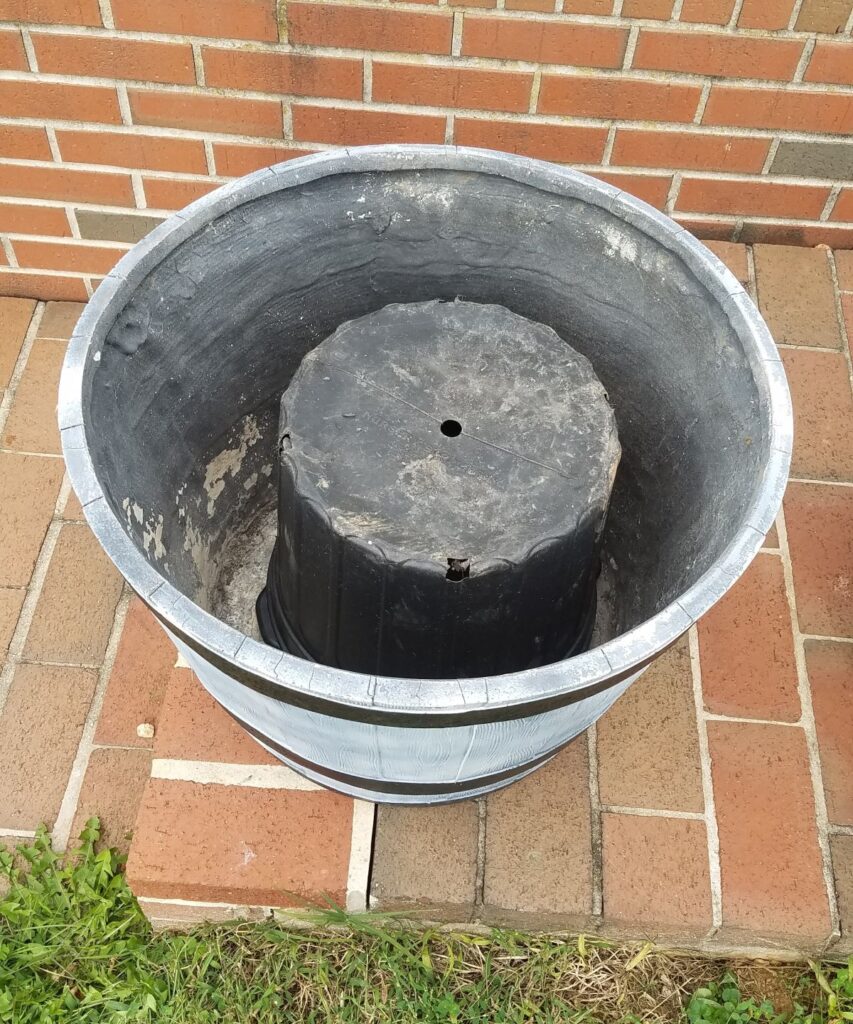 Then you can fill in the space with pine cones, or any lightweight material.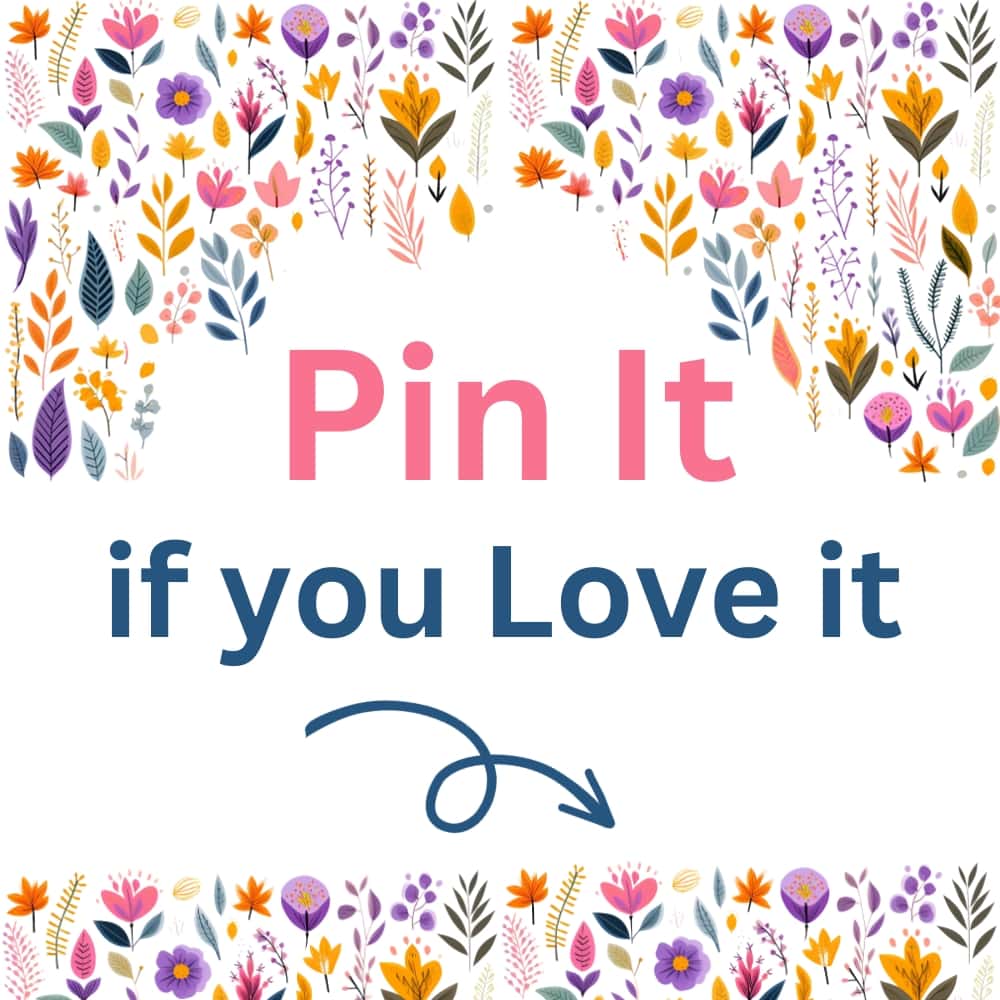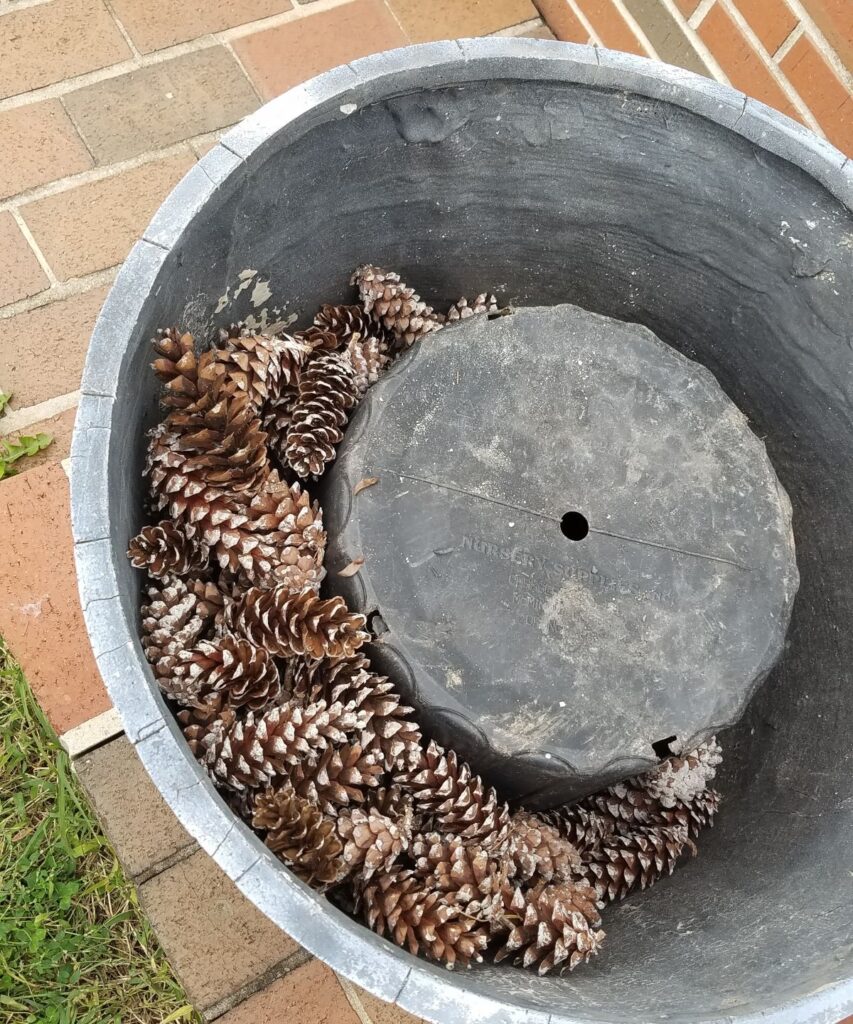 I am going to use pool noodles!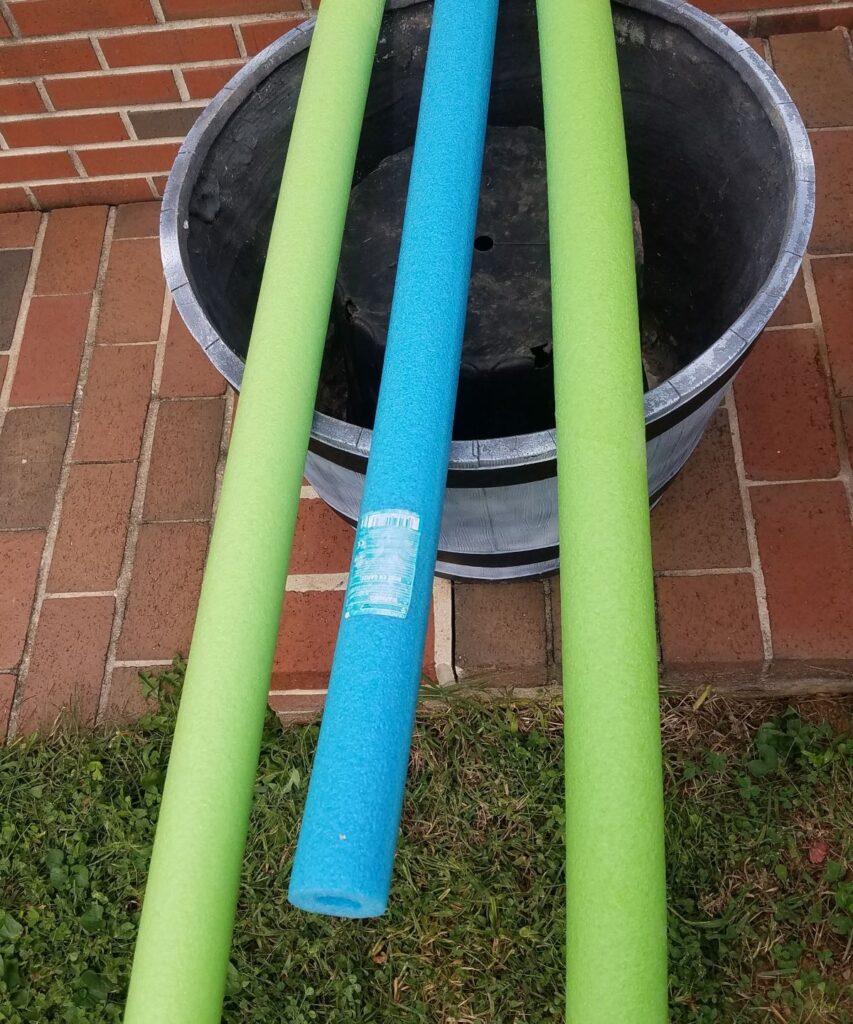 I cut them up into sections….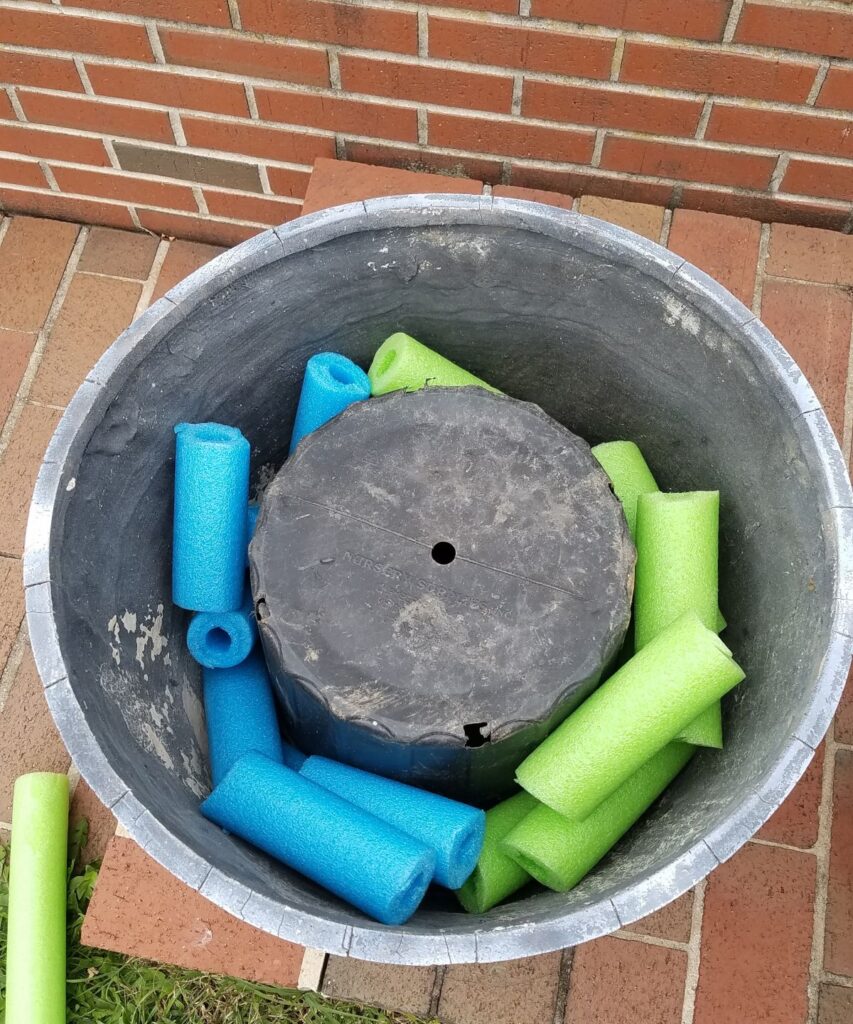 Then I filled it in with dirt.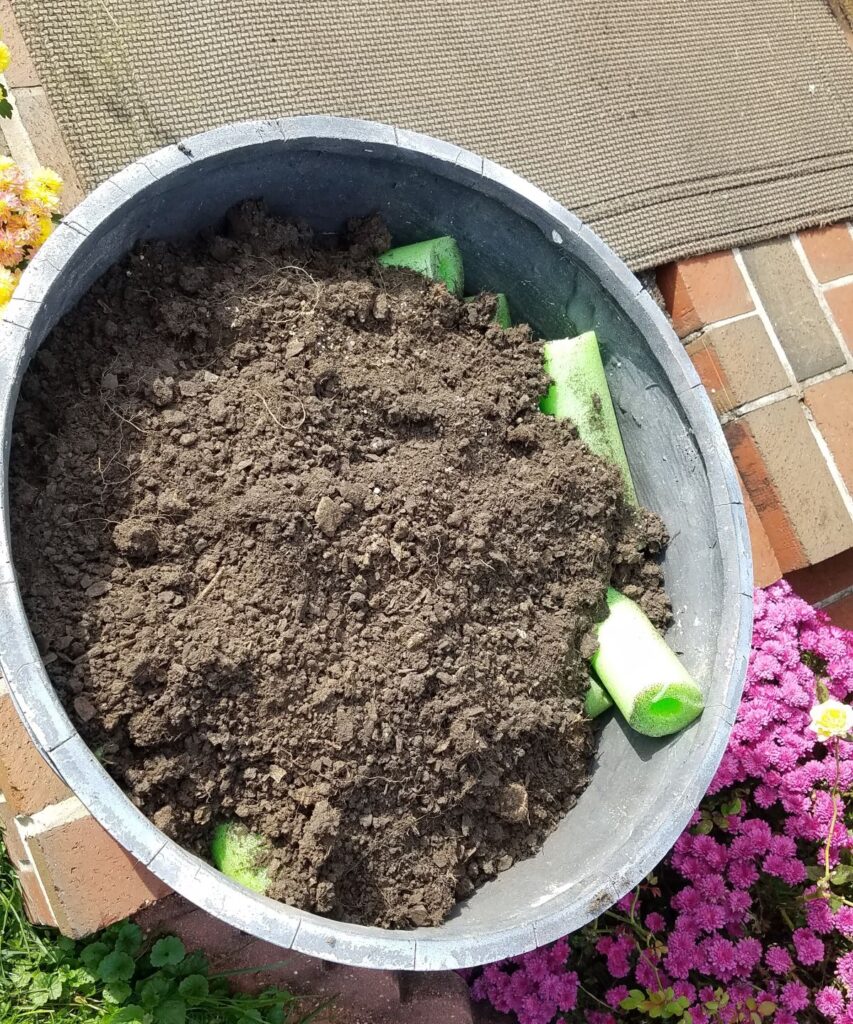 I found these cute little mums for 75 cents each at Walmart!!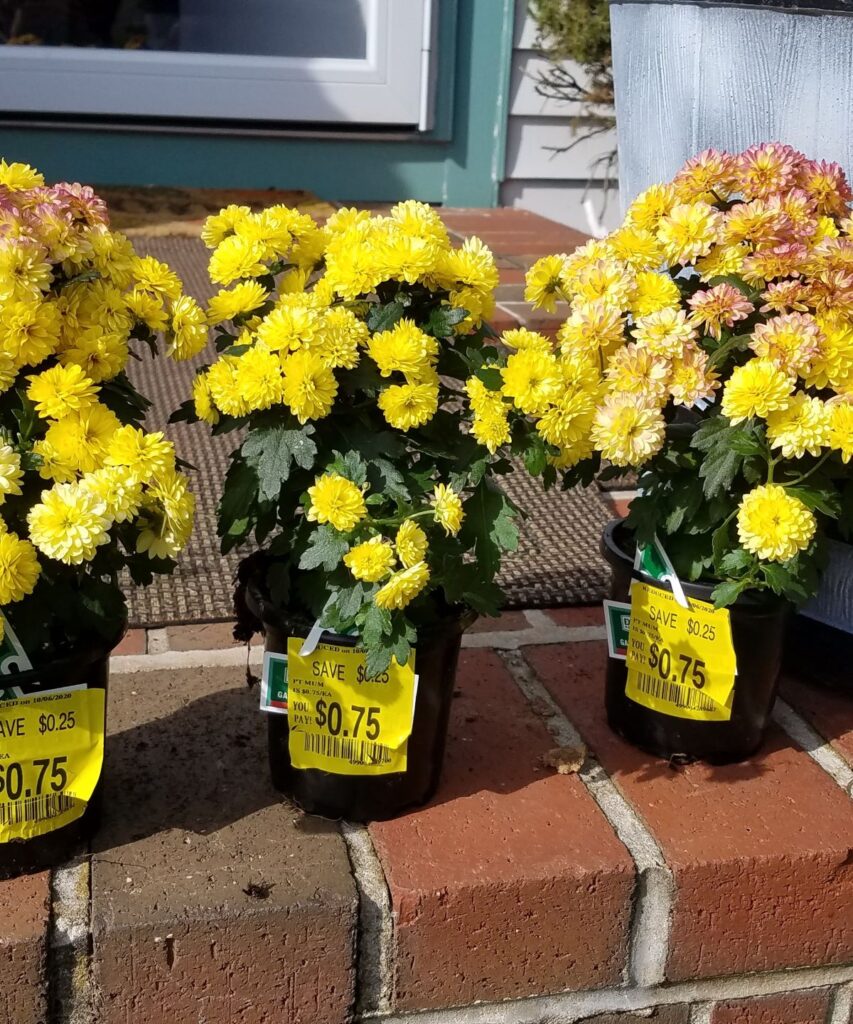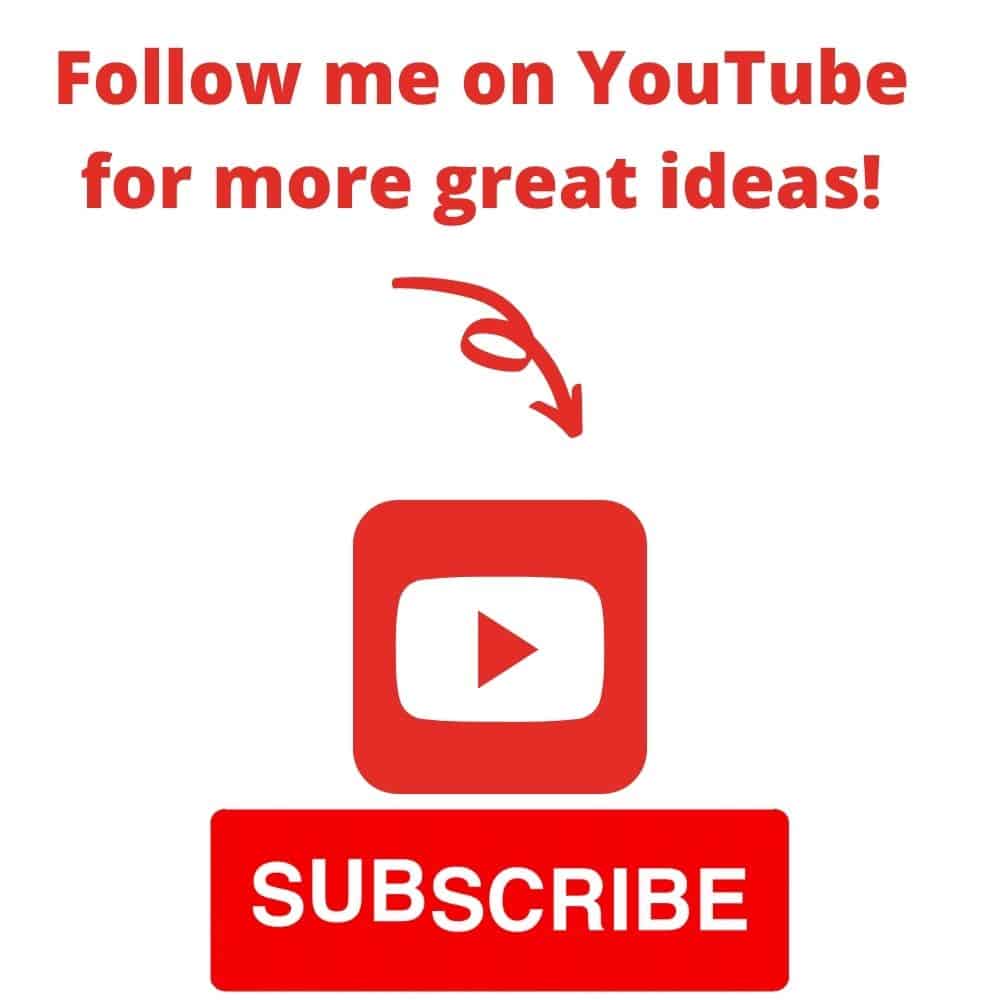 I already had the purple heart and the spider plant.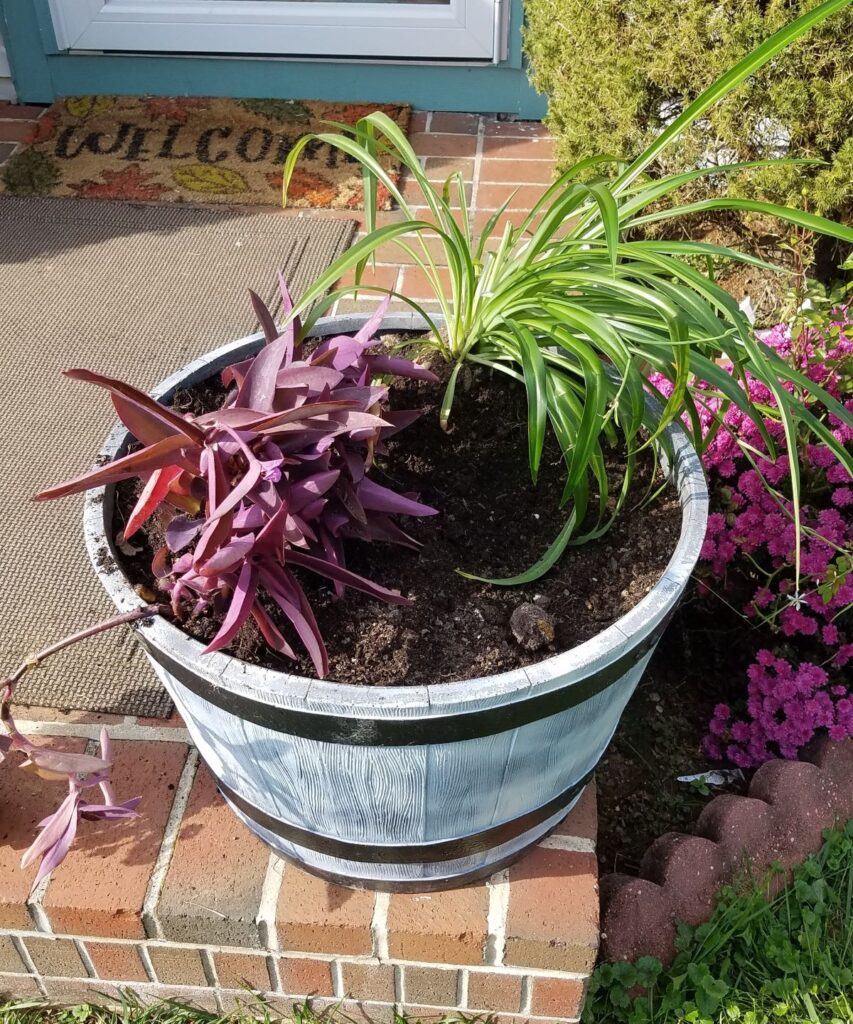 The pumpkins were given to me. Isn't this planter so cute now?! It weighs 64 pounds.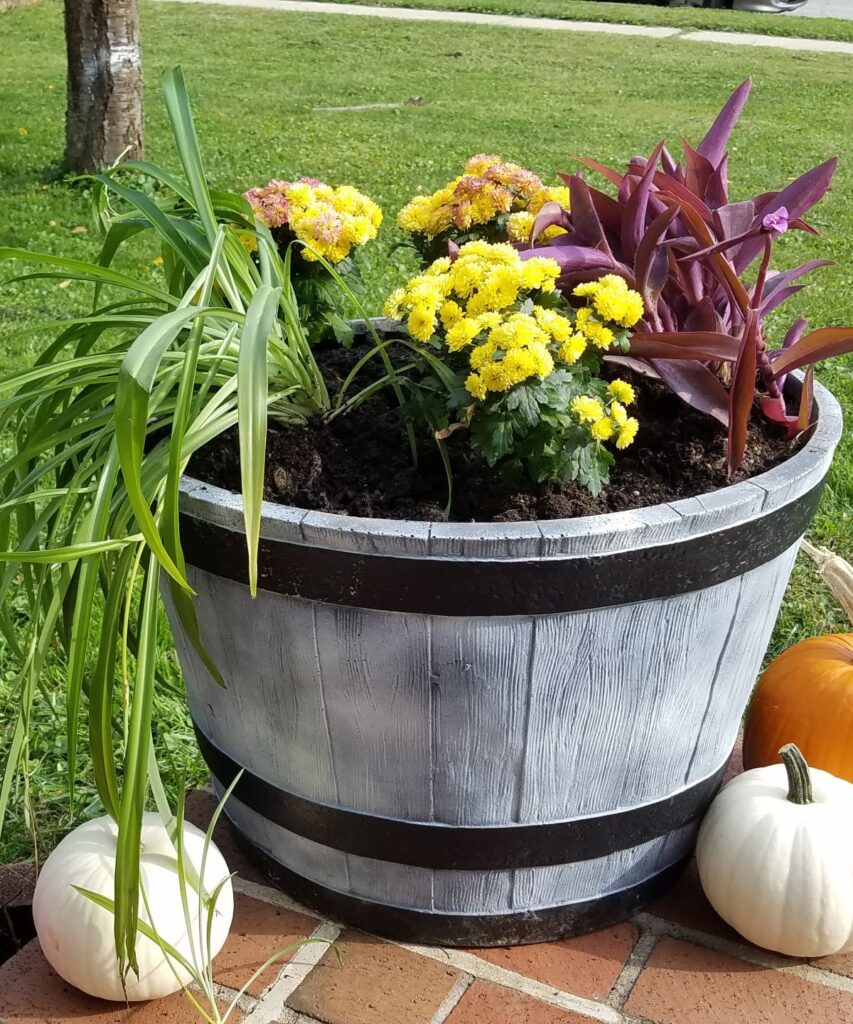 Completely filled with dirt it would weigh 120 pounds or more!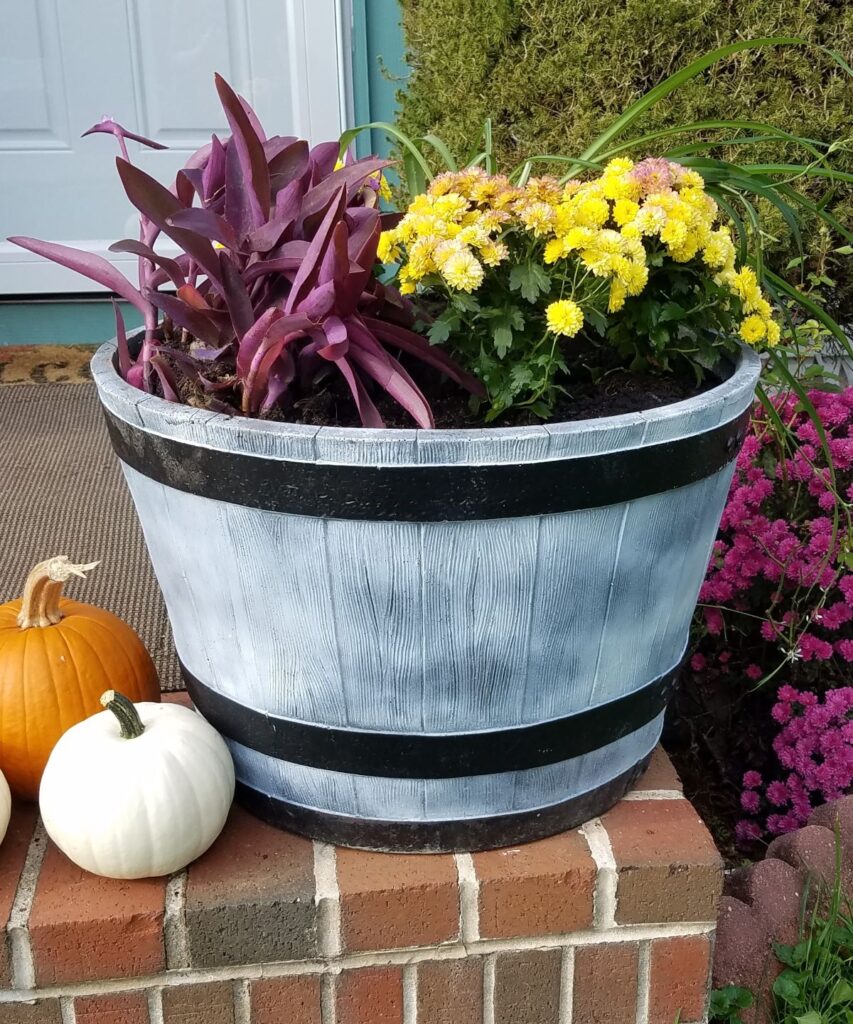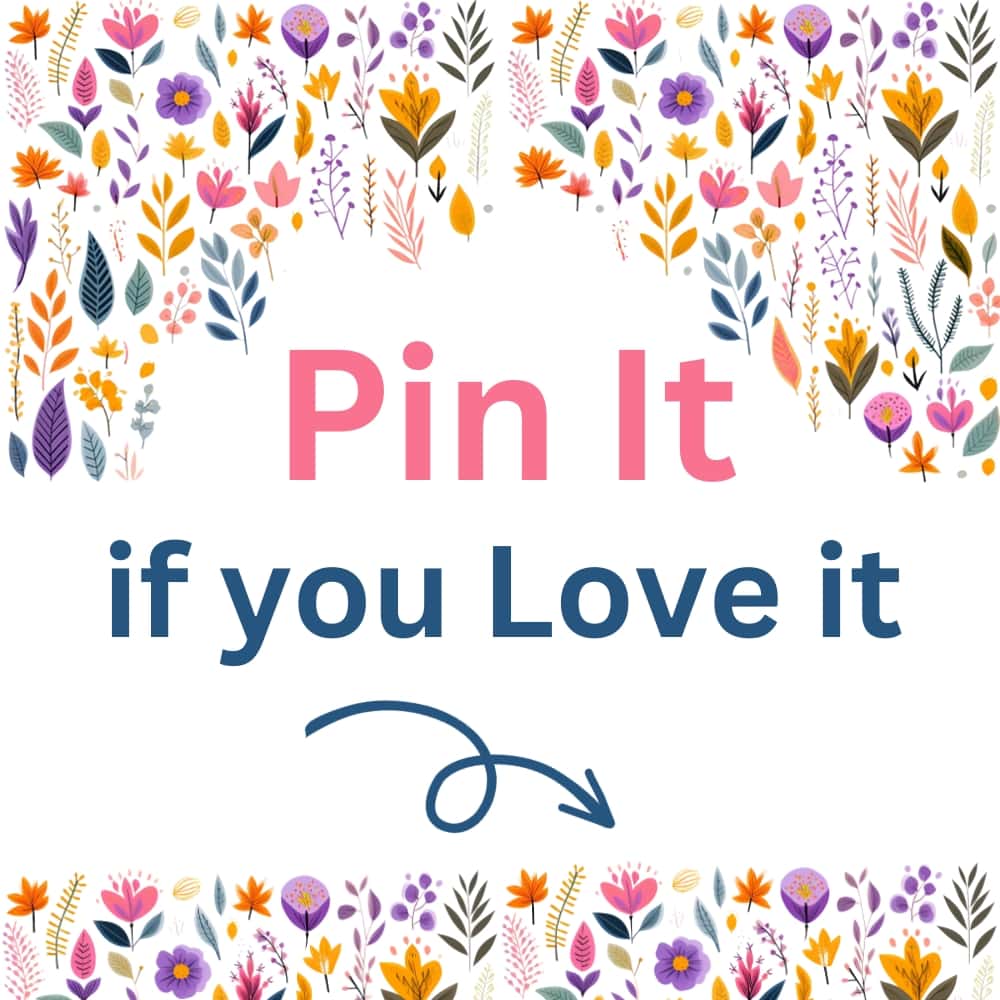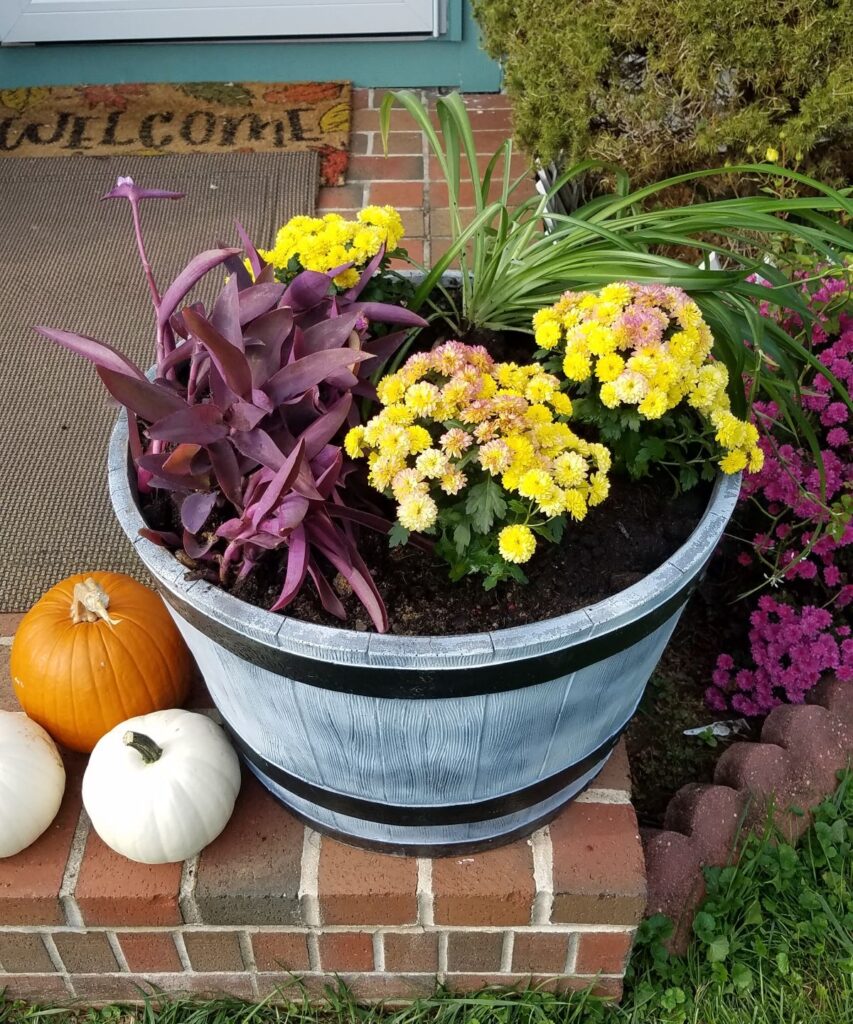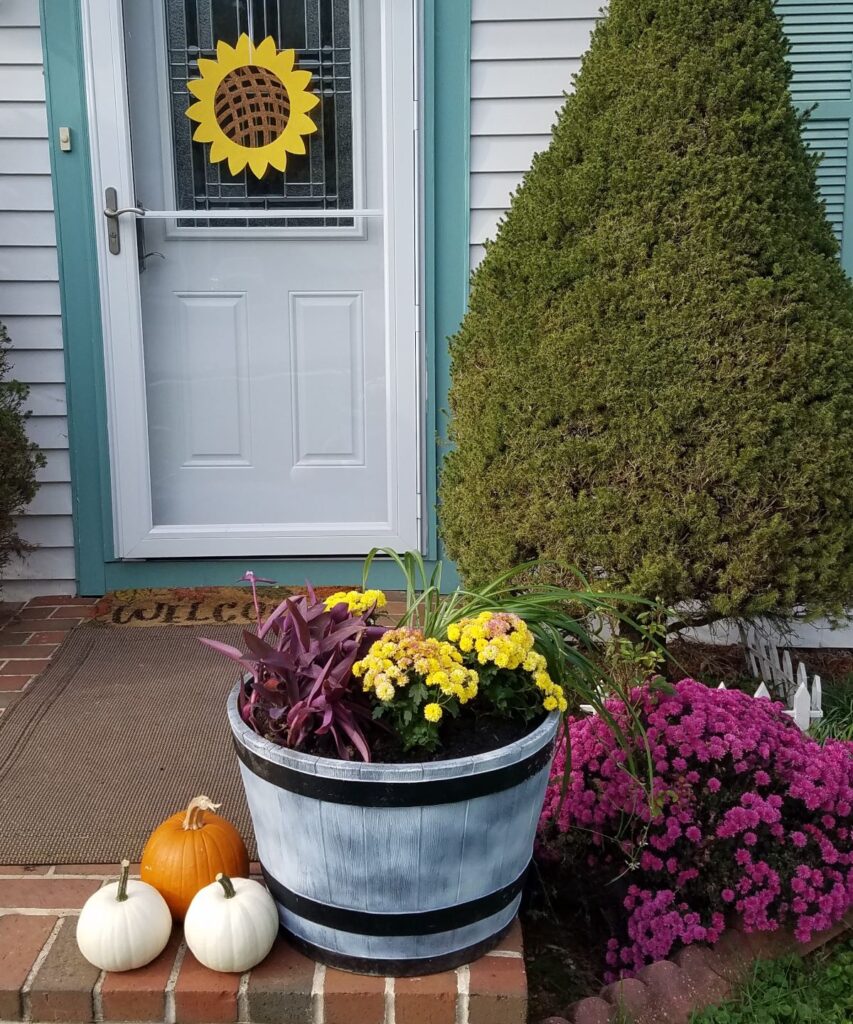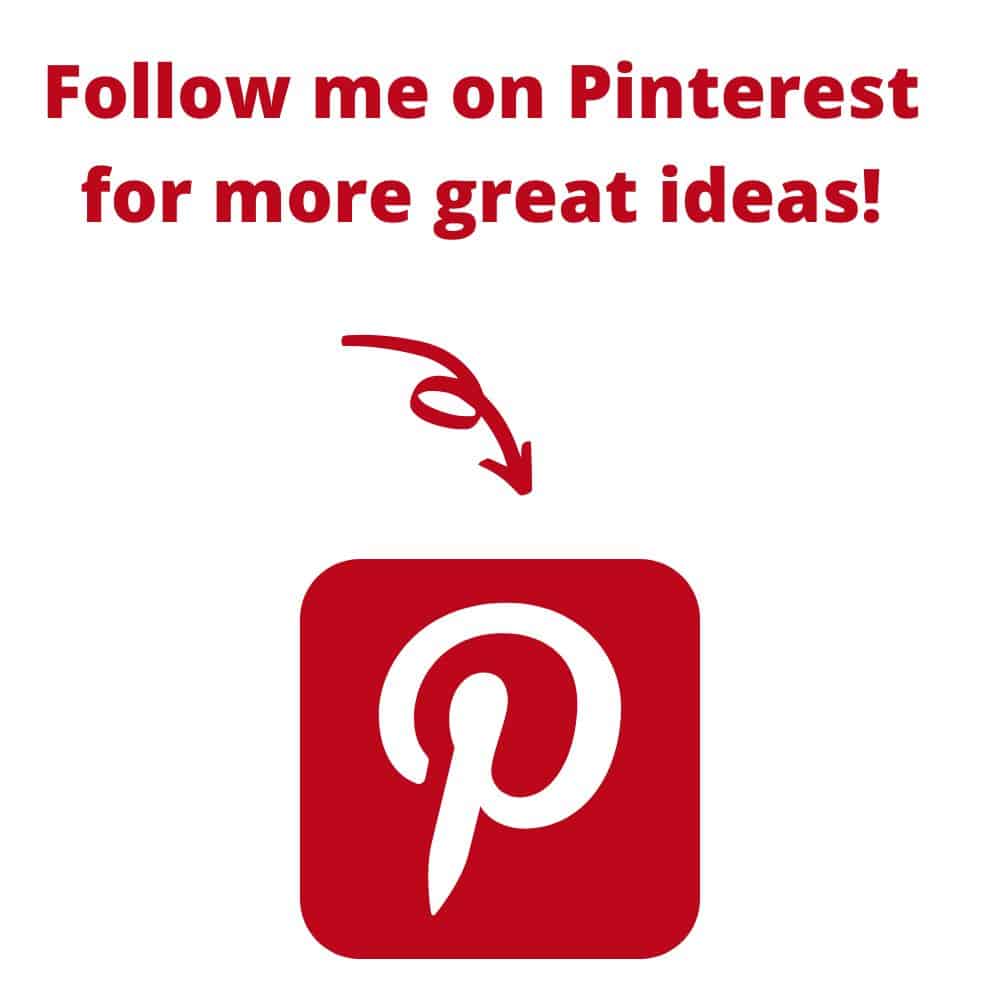 I hope that you have enjoyed seeing my inexpensive large planter idea! Let me know if you make your huge planter lightweight with any of my ideas… I would love to hear about it : ).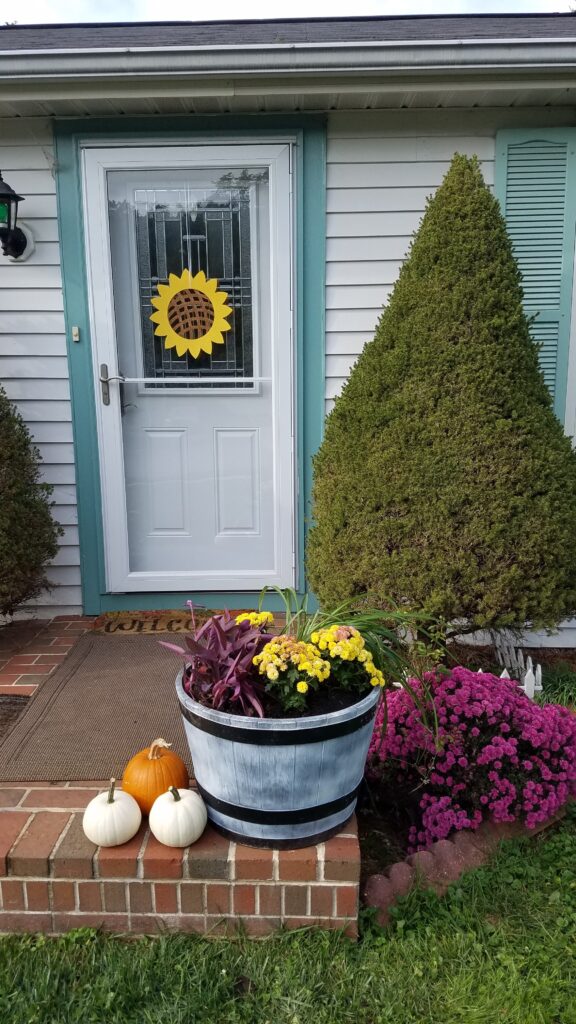 Look at how I used one of the other jumbo planters!!