Chocolate Covered Pretzels
Update: Here are some recent Ghirardelli Chocolate Covered Pretzels that I made using large Sourdough Special pretzels. They taste as amazing as they look!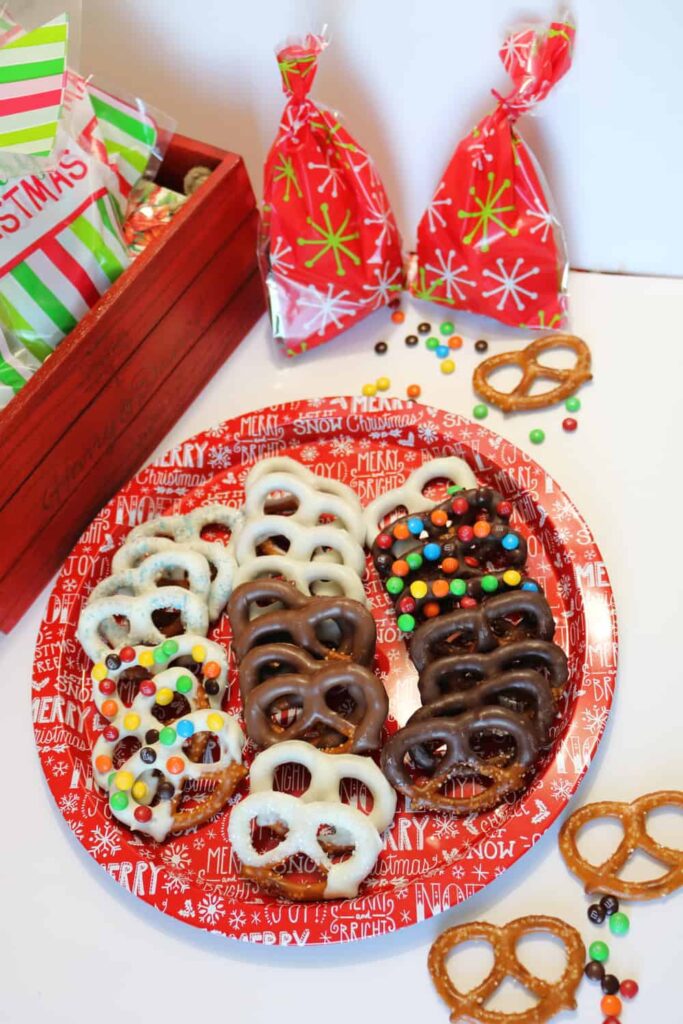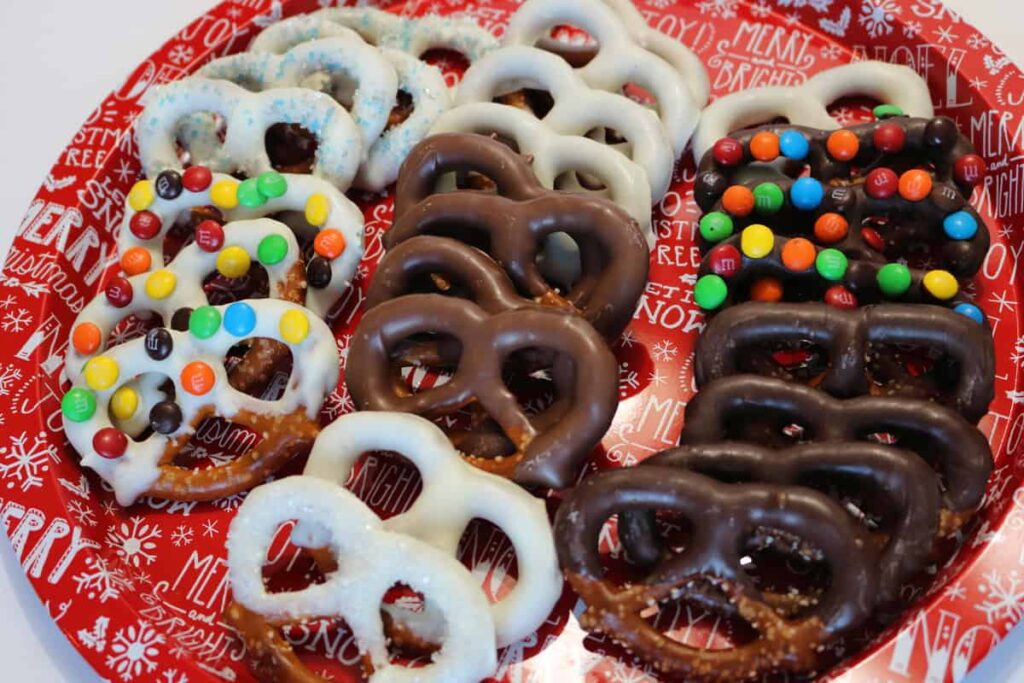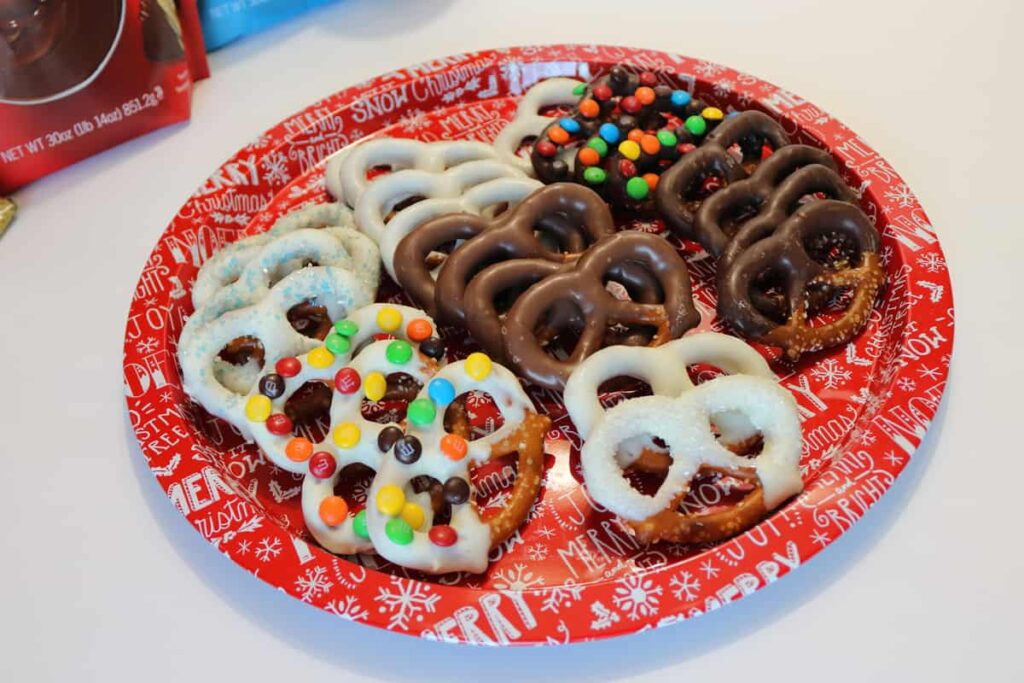 I also created this Angel version that you can find HERE.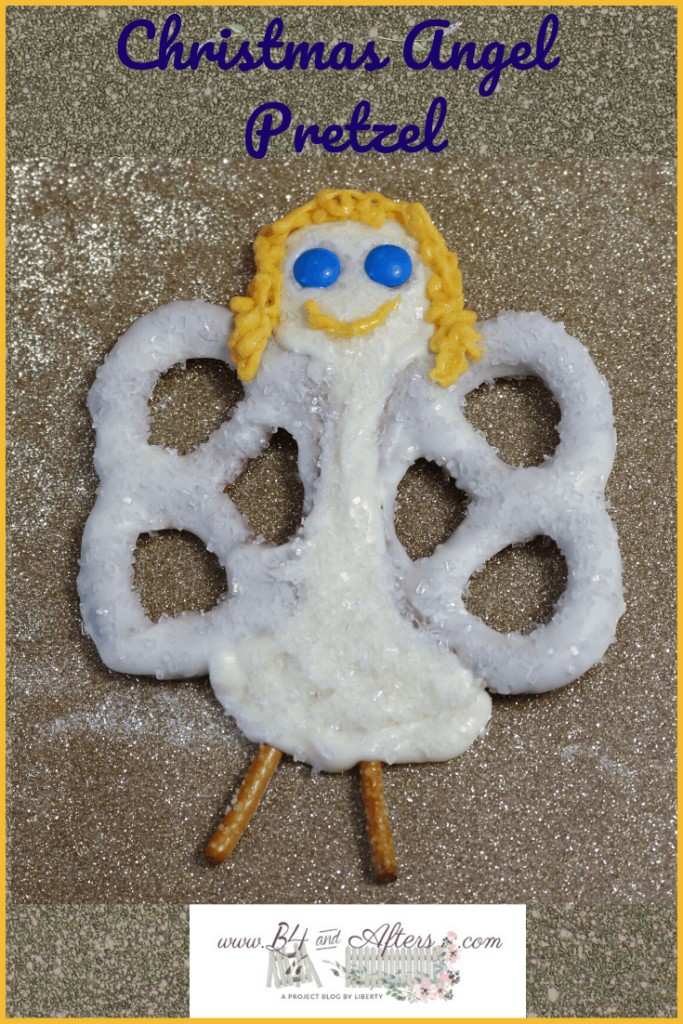 I decided to make chocolate covered pretzels with almond bark for the kids. I used shorter pretzel rods that are only about 4 and a half inches long.
Before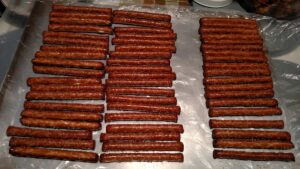 (*This post may contain affiliate links. By purchasing anything from these links, I may receive a small commission at no cost to you. More information is available on my Disclosure page.)
I thought it might be easiest to just drizzle the almond bark over the pretzels. My boy loves sprinkles, and I had mini chocolate chips on hand, too.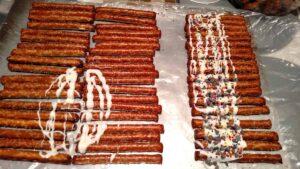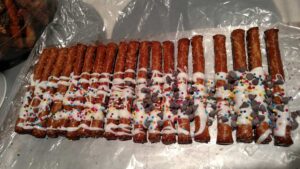 But when I turned them over, they didn't look so great. I had to drizzle them again on the other side, and so then it took twice as long for them to dry and harden.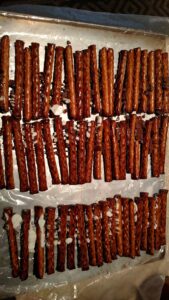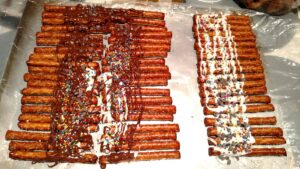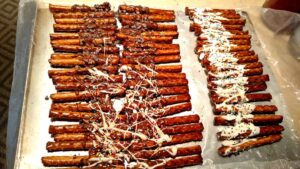 The kids liked theirs just fine. For the adults, I wanted to use the Ghirardelli White Melting Wafers* I had bought at Sam's Club. (You can also find them on Amazon.) I bought both white and dark chocolate. This time I melted the chocolate in the narrowest coffee cups I had. I filled them about half full with melting wafers. Then I microwaved it using my "melt chocolate" setting. I tilted the cups and swirled the pretzels around to coat them with chocolate. Then I laid them on the wax paper or foil covered baking sheet to dry.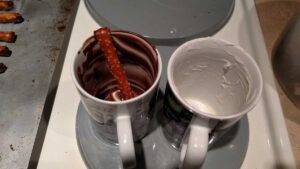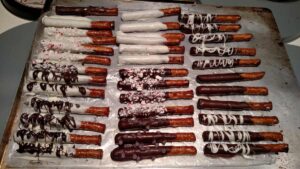 I used crushed peppermint candy canes and mini chocolate chips for the garnish. I also used Andes Peppermint baking chips, which are sometimes hard to find in the store. If you can't find them, you can use chopped up Hershey's peppermint kisses (I like to buy them after Christmas to use for baking throughout the year) !I really prefer the taste of the chocolate to the almond bark. I plan to make these as gifts at Christmas time or any time you need a homemade gift. They are great to put in a little cellophane bag. You could give them to neighbors, coworkers, and friends.
AFTER!!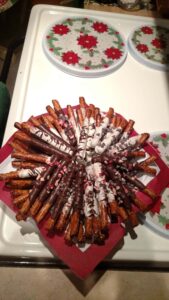 In addition to pretzels, I like using these melting wafers for chocolate covered strawberries. Looking for non-food gift ideas? Try Crocheted Custom Glove Cuffs, or a Crocheted Necklace.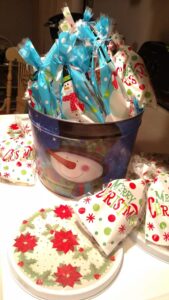 SaveSave
SaveSave