Face Masks for Sonic the Hedgehog Movie Characters
I made an entire family of Sonic the Hedgehog face masks for my son's birthday. He has liked Sonic for a long time because he likes to run fast like Sonic does. My son's birthday was at the beginning of April in the middle of stay at home pandemic orders. I wanted his birthday to be as special as it could be without having a regular birthday party with friends over. So I started working on these masks.
Note: Many of the crafts and projects I make use items from my collections. Many of these items were given to me. Some of them I have salvaged and reused from something else that was broken or no longer useful. Other times, I bought them at super discounted prices at a yard sale or thrift store. If I did not have these collections, these projects would be a lot more expensive! If you are able, I would encourage you to wisely start or continue to build your collection. It helps a lot when the urge to be crafty hits! (Items that I already had that I used in this project include two different kinds of velcro, fabric, and felt.)
First, I found a face mask design on Cricut Design Space. Then I started editing it until I created this blue outline. Basically, I added heart shapes, enlarged, rotated, distorted, and welded them in order to get the look of Sonic's iconic hair. I was glad I had bought several colors of craft foam sheets at one of my last shopping trips before lockdown.
Sonic Mask, Before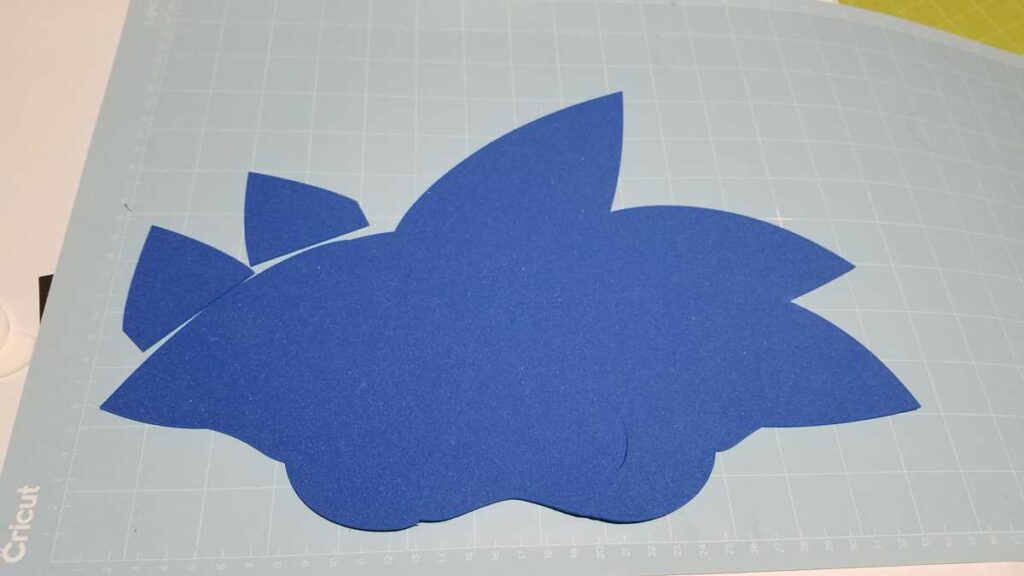 (*This post may contain affiliate links. By purchasing anything from these links, I may receive a small commission at no extra cost to you. More information is available on my
Disclosure
page.)
I used pink felt for the ears because I didn't have a light pink color in craft foam. The white eye part and black nose piece are also craft foam.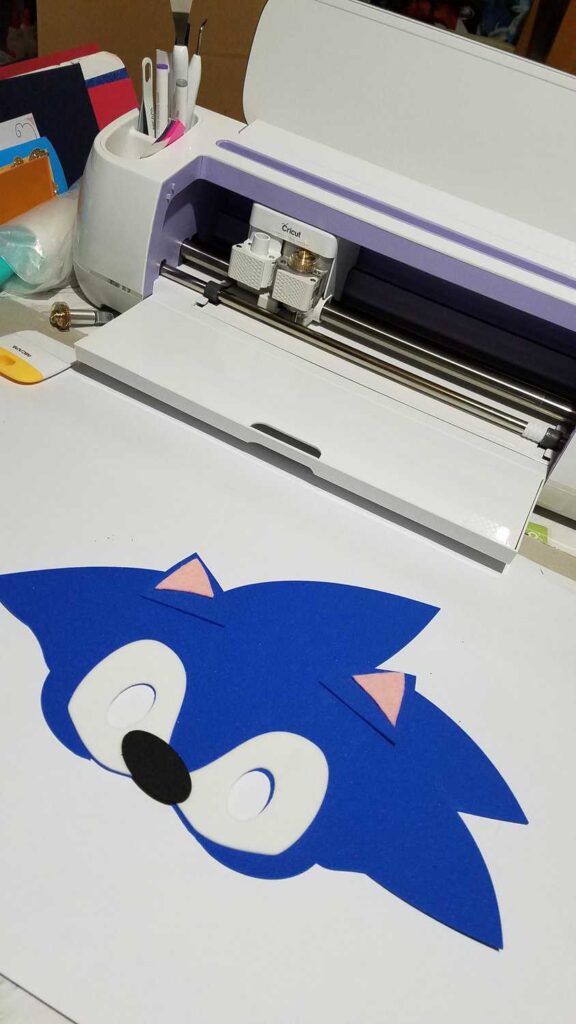 I was very excited to see the picture in my mind come to life!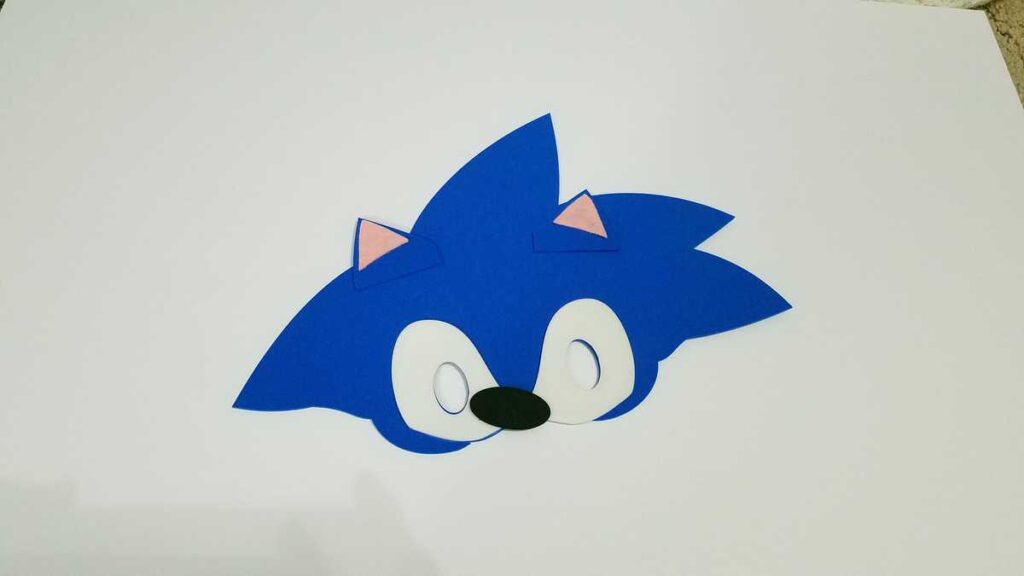 I needed a way to attach the craft foam to my son's head. I didn't want to use elastic or string because I thought it would be difficult to attach it to the foam, be secure, and not tear the foam. I've seen other similar masks in the past and they seem to just fall apart. Either that, or they are not comfortable and the kids do not like wearing them. So I came up with a solution!
I folded a blue bandana diagonally. Then near the fold I sewed on a piece of velcro.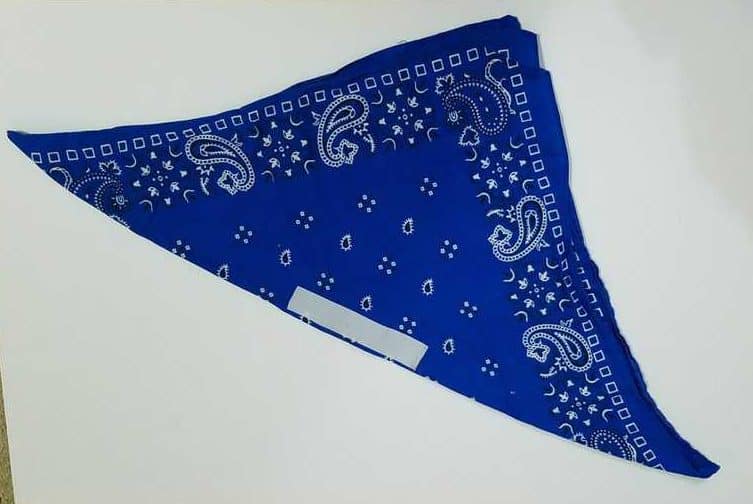 I used a piece of Sticky Back velcro for the foam mask. You know how velcro works because there is a soft piece, and then the scratchy coordinating piece? Since I used sewing velcro for the bandana, and adhesive velcro for the mask, it worked just find because I made sure to attach the opposite velcro sides to each surface. Let me know if you have any questions!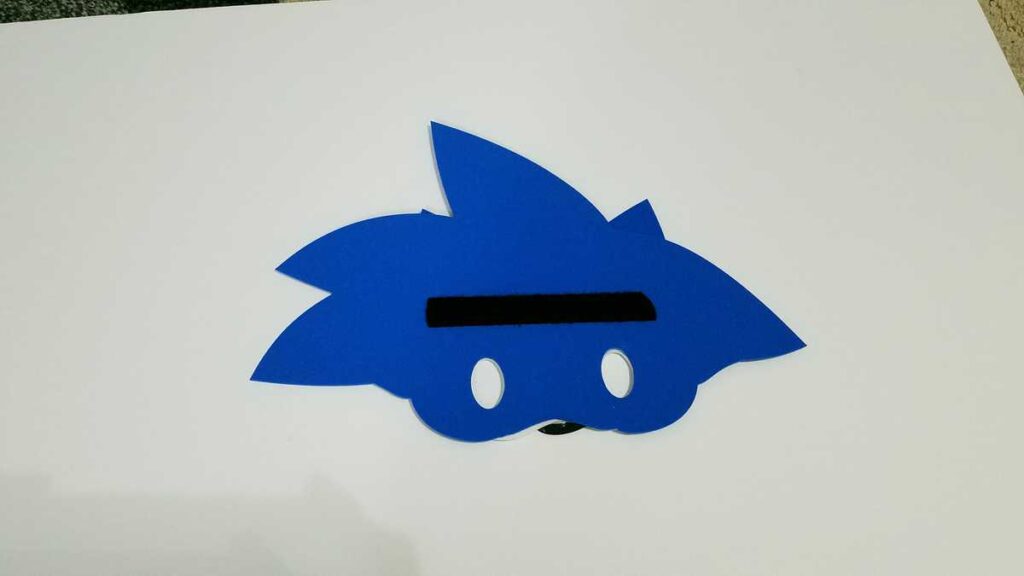 It doesn't matter that one velcro piece is black, and one is white. They won't be seen, and the important part is that they will stick to each other!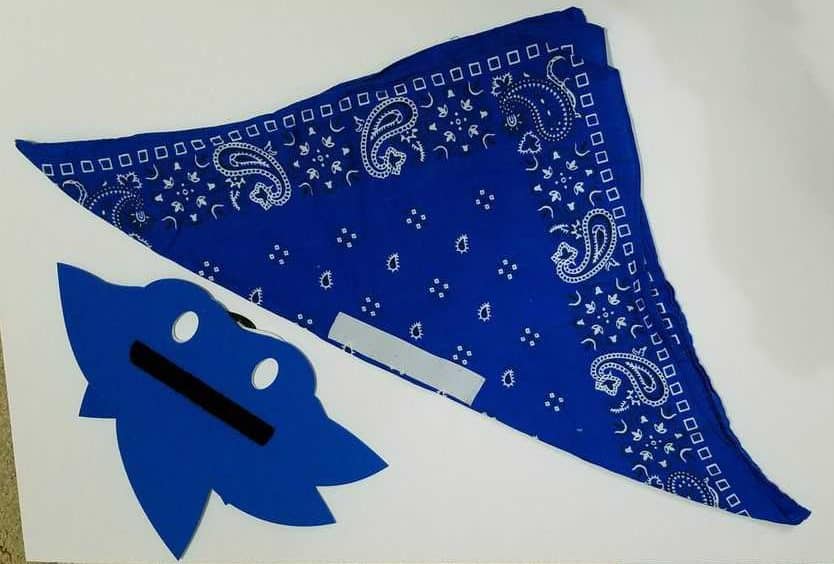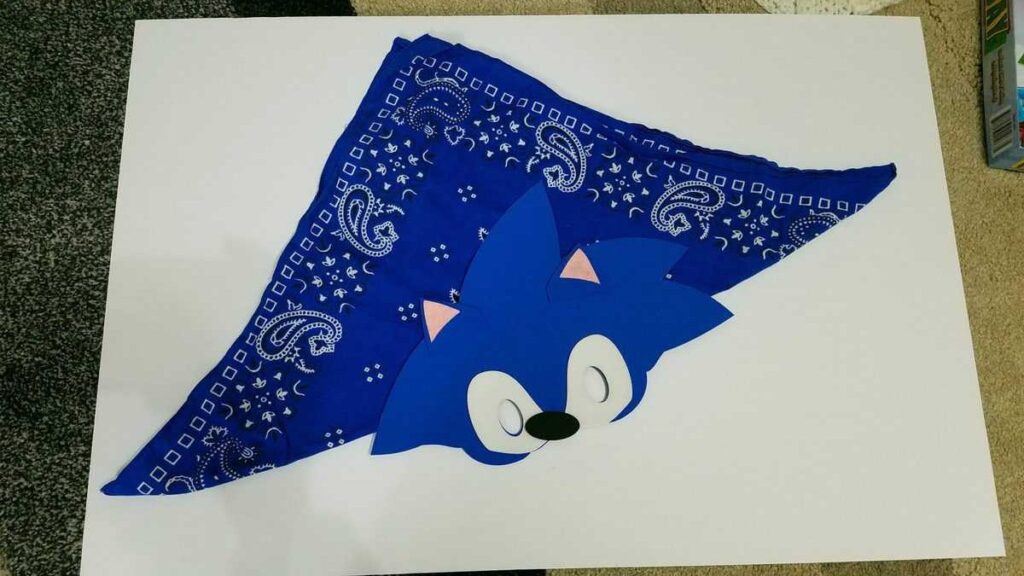 I tied the bandana onto my son's head with a traditional tri fold as shown in the Pin below.
https://www.pinterest.com/pin/94153448449157318/
Then all I had to do was put the face mask onto the velcro-ed bandana! I had one happy birthday boy! He is holding a peach gummy ring, since Sonic the Hedgehog jumps through rings.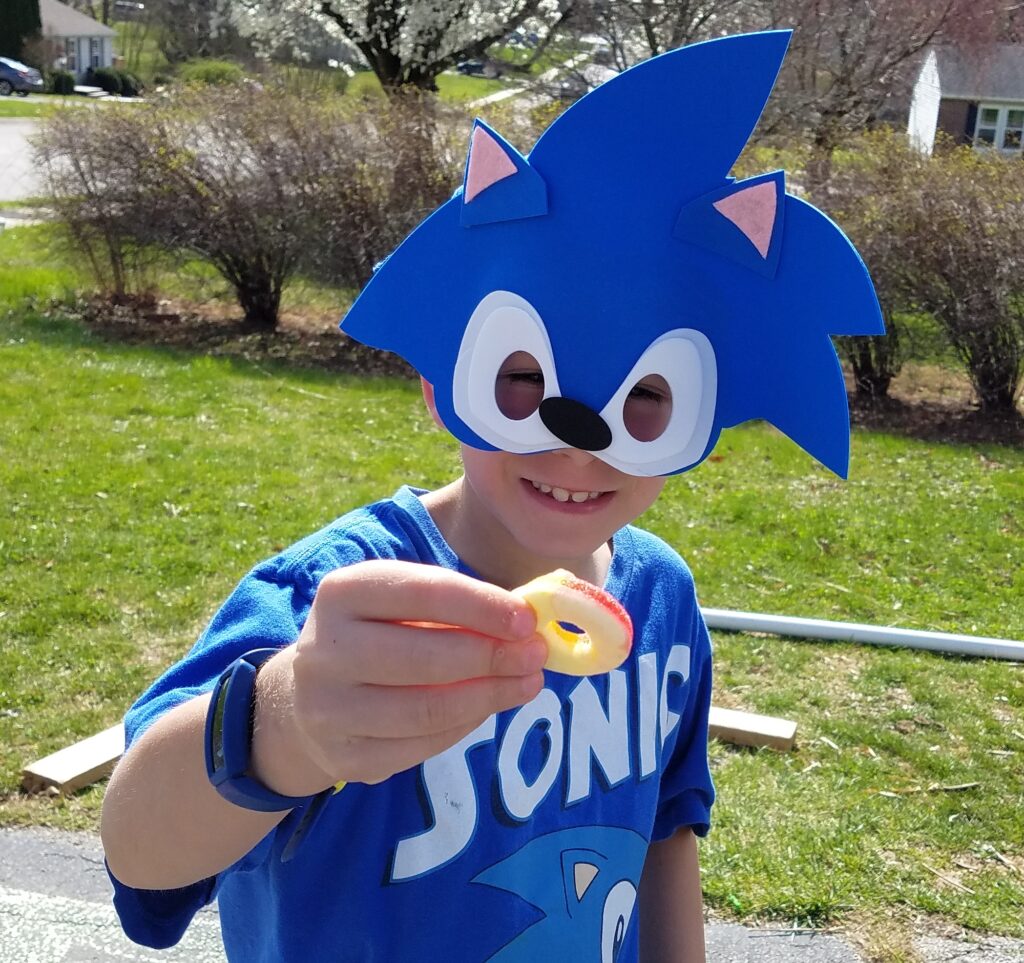 I didn't stop with the Sonic face mask, though. Once it was complete in Cricut's Design Space, I realized that with just a few changes I could create Sonic's family of characters for the rest of the family to wear!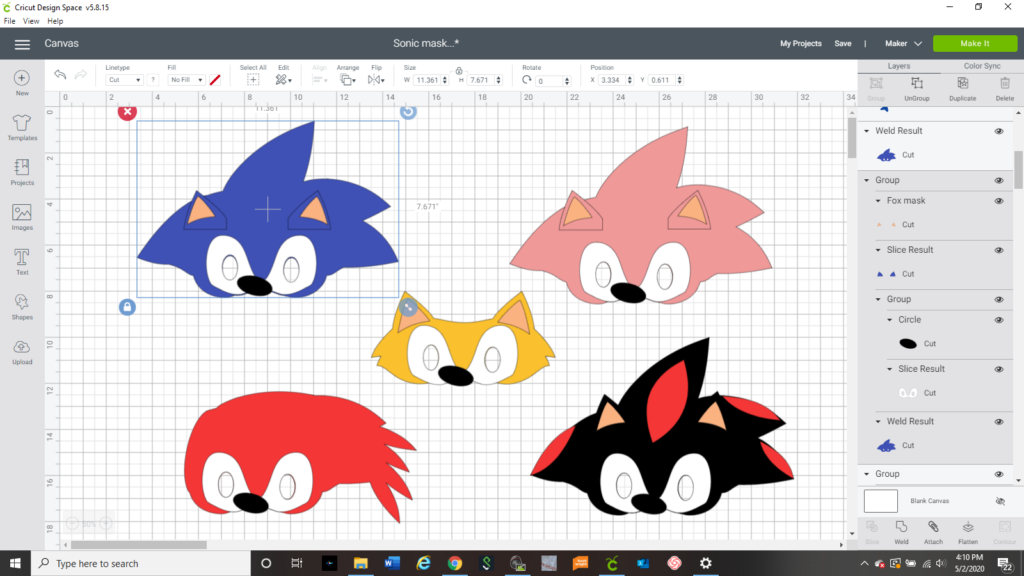 So I made a black mask with red accents for Shadow, a pink mask for Amy, a red mask for Knuckles (whose ears do not show), and a yellow mask for Tales (who is a fox).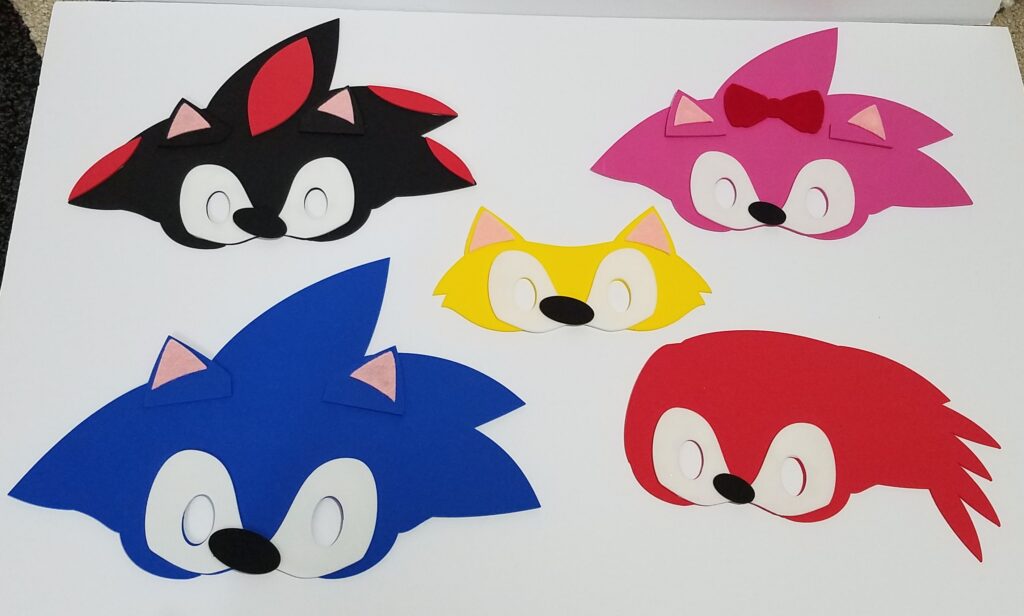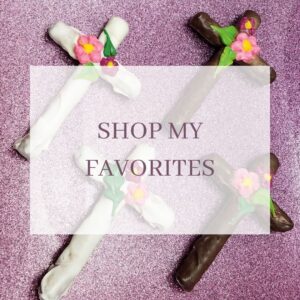 I didn't have more bandanas (but they are very inexpensive at the dollar store if you prefer to buy some). I could have sewed some from my fabric collection, but I realized that I could sew simple bands instead. The headbands would use less fabric and be faster to make. I sewed simple strips of coordinating fabric from my fabric collection, and used velcro the same way I did for the Sonic mask. Then the strip was tied around the head as a simple headband across the forehead, and knotted in the back.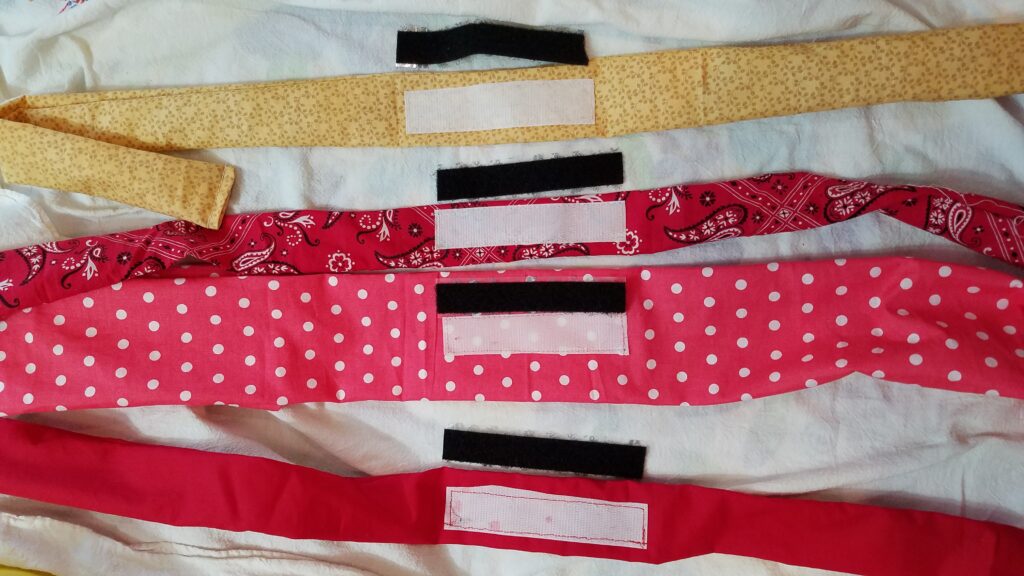 The entire family joined in on the fun, and it was a great birthday party! If we had not been in a pandemic, my son's friends could have worn the masks for the party.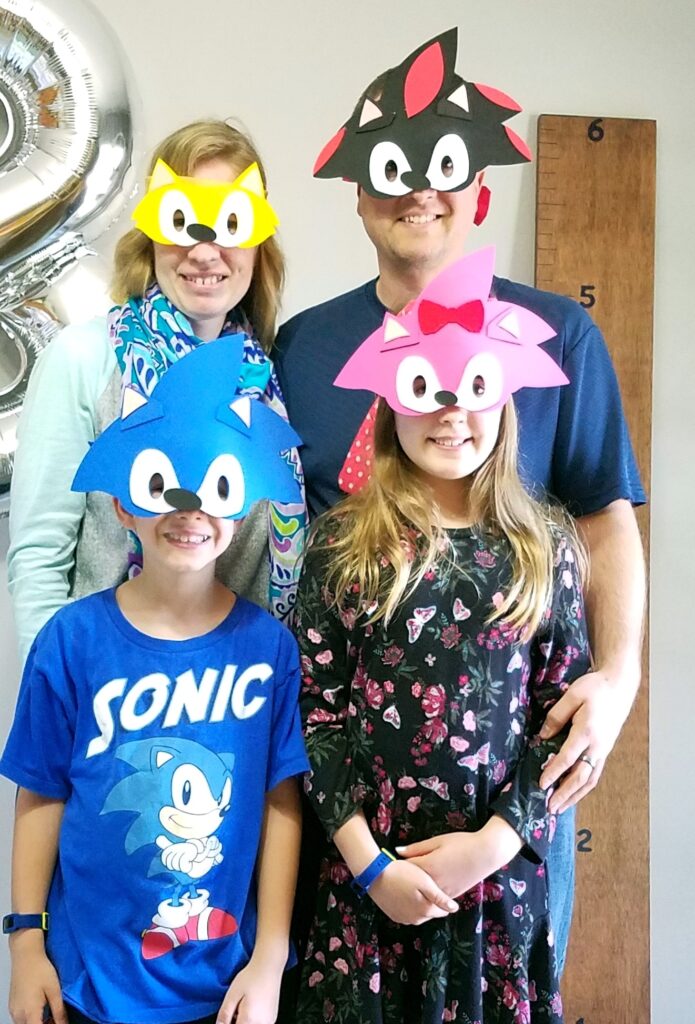 One of the best things about these face masks, is that the package of craft foam only cost me about $6! I already had the velcro including the Sticky Back velcro— a large package has been very handy over the years! This project did take a lot of time, but I was very glad to do it. Several times now I've been able to use my Cricut Maker to make something that would have cost a lot more on Etsy, if I had even been able to find what I wanted available for sale. It won't be too much longer until that Cricut Maker pays for itself!
In another post I will show you how I made the Sonic the Hedgehog cake for this party!