Cute Candy Corn Craft Idea
This post contains links to affiliate websites, such as Amazon, and we receive an affiliate commission for any purchases made by you using these links. We appreciate your support!
If you don't like to eat candy corn (or even if you do!), I have a Candy Corn Craft for you! If you do like candy corn, have you ever noticed that different brands taste differently? I was recently looking at the ingredients, and they really are different!
Anyway, I enjoyed creating this Candy Corn Pine Tree. I hope you like it, too! This would be a great way to use up that leftover Halloween candy.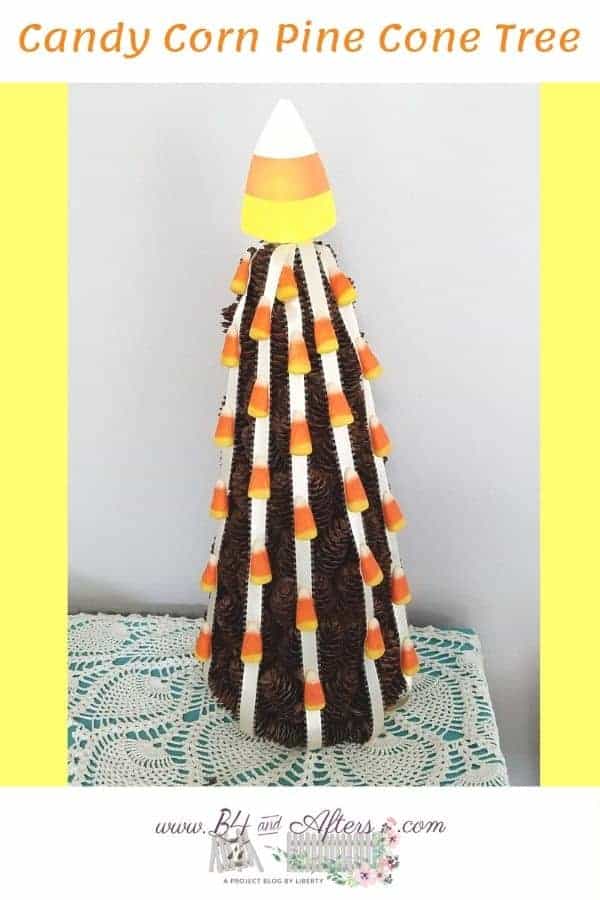 Candy Corn Craft Instructions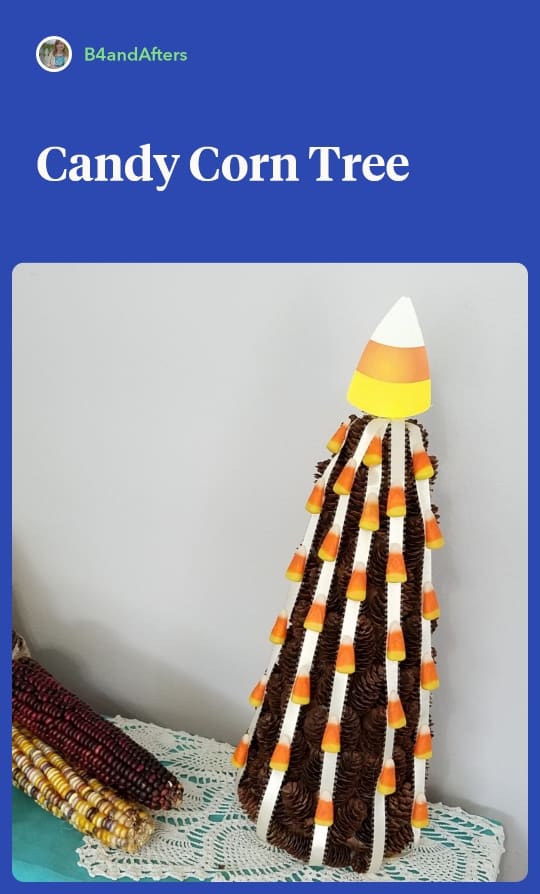 I wanted to decorate my pine cone tree with candy corn. I tried hot gluing it to some jute string, but the corn flipped around and didn't look right. I tried gluing the candy corn on in a different direction, sure that would work, but it didn't. So I decided to try hot gluing it to some ribbon instead, and I am so glad I did! Sometimes you just have to keep trying different things until something works!
To keep the ribbon from unraveling, I hot glued the end.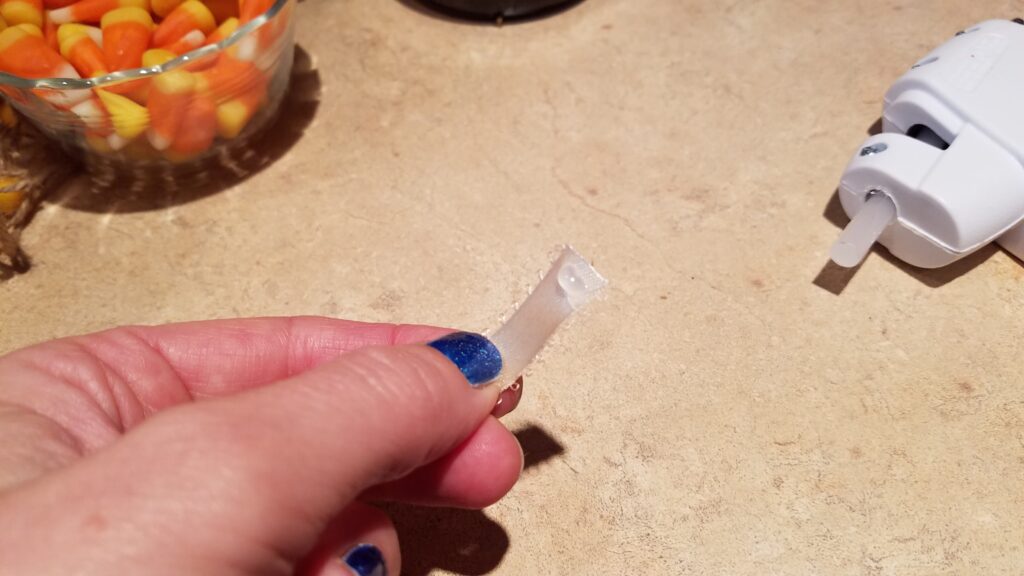 3. Then I folded the ribbon end over onto itself.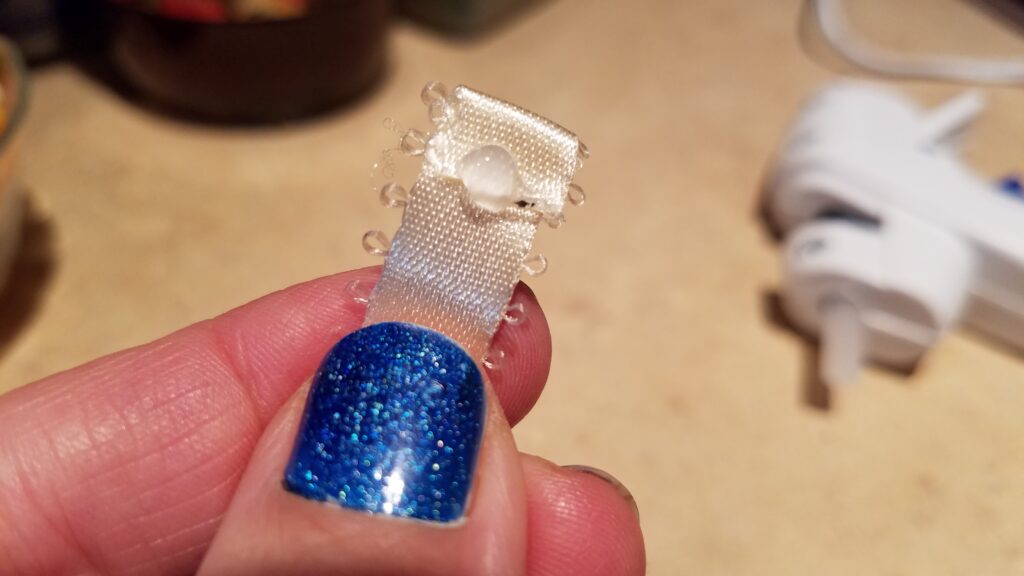 4. I added another dot of hot glue,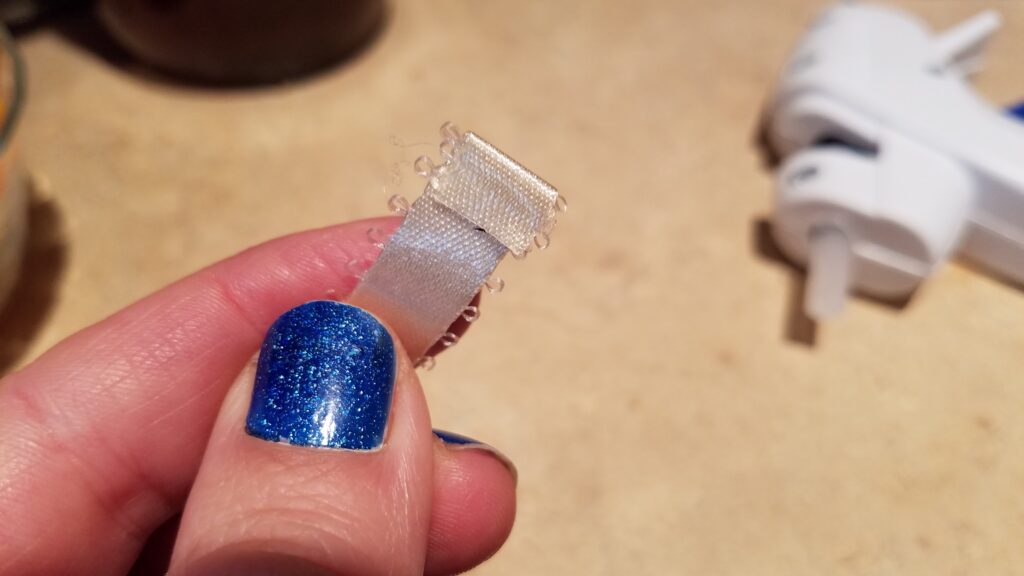 5. And folded it again. No need to worry about it unraveling now!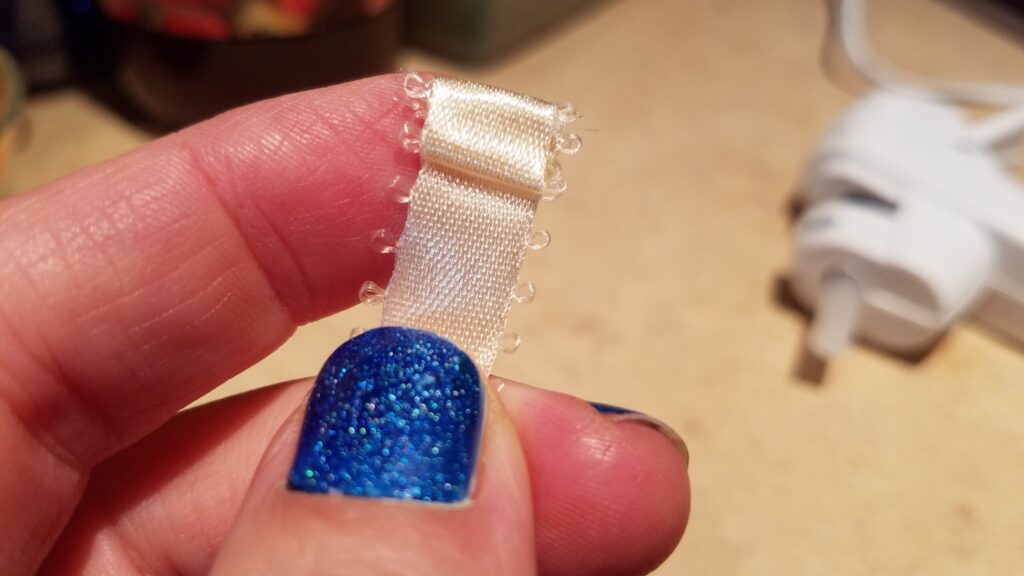 6. After I made 5 ribbons, I put a pin through all of the ribbons,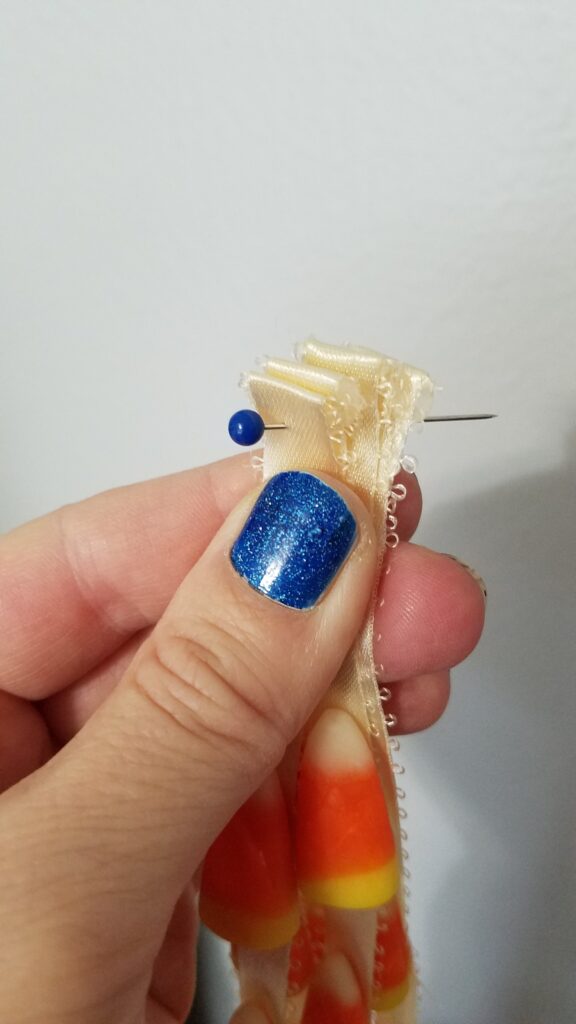 7. And secured the pin to the top of the tree.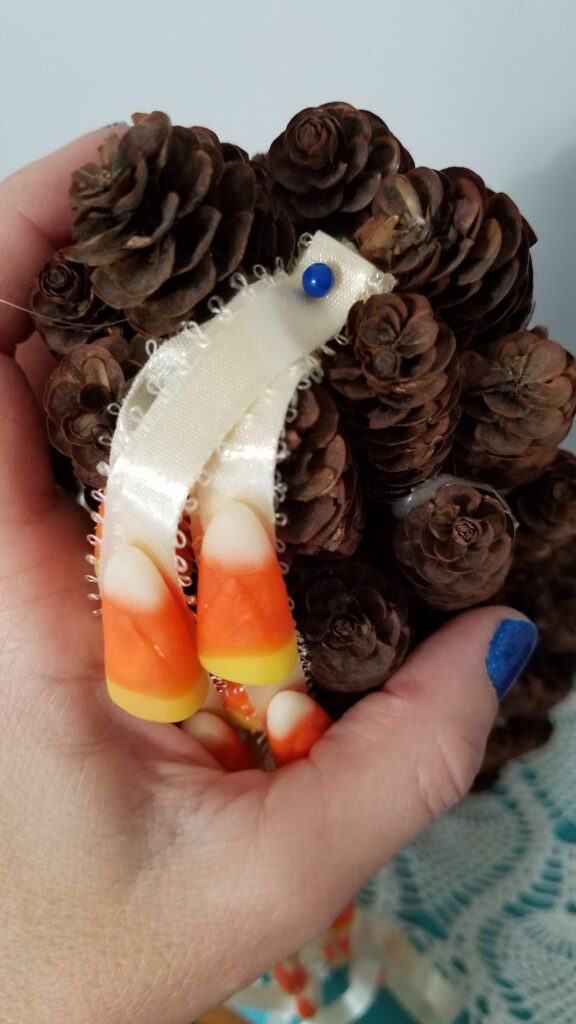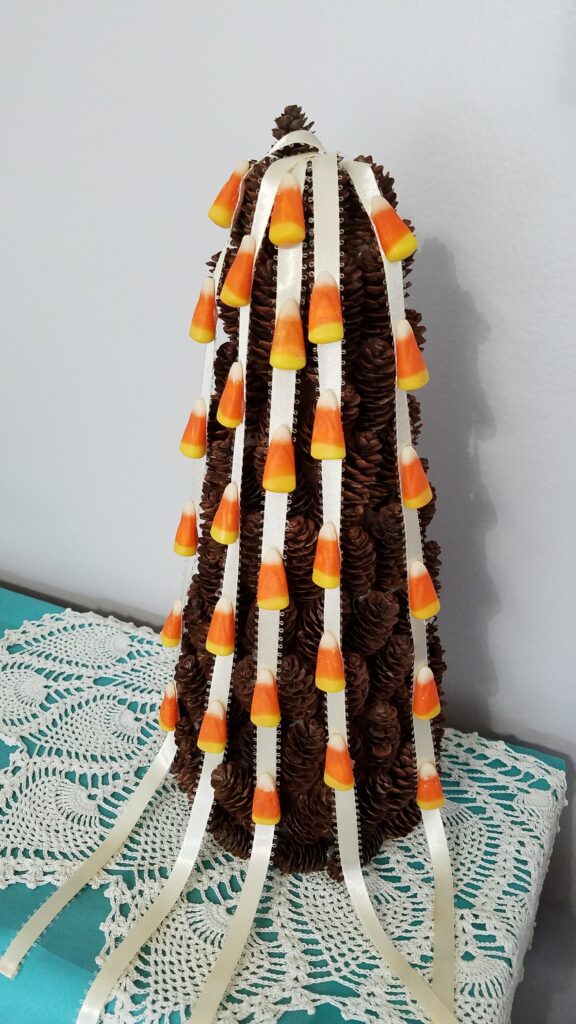 8. I folded the excess ribbon underneath the tree.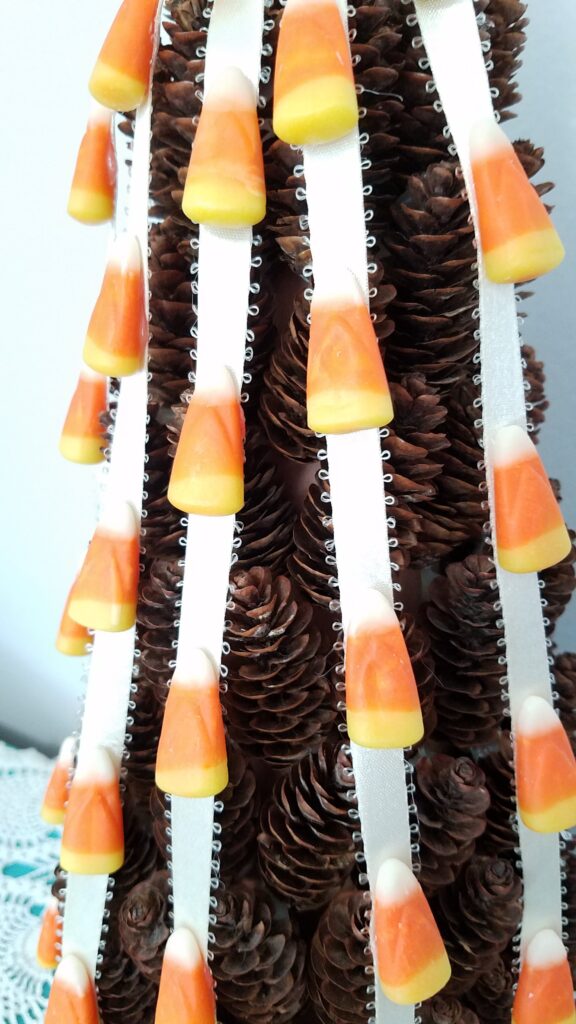 A little paper candy corn topper was given to me years ago as part of a fall bouquet. It matched perfectly!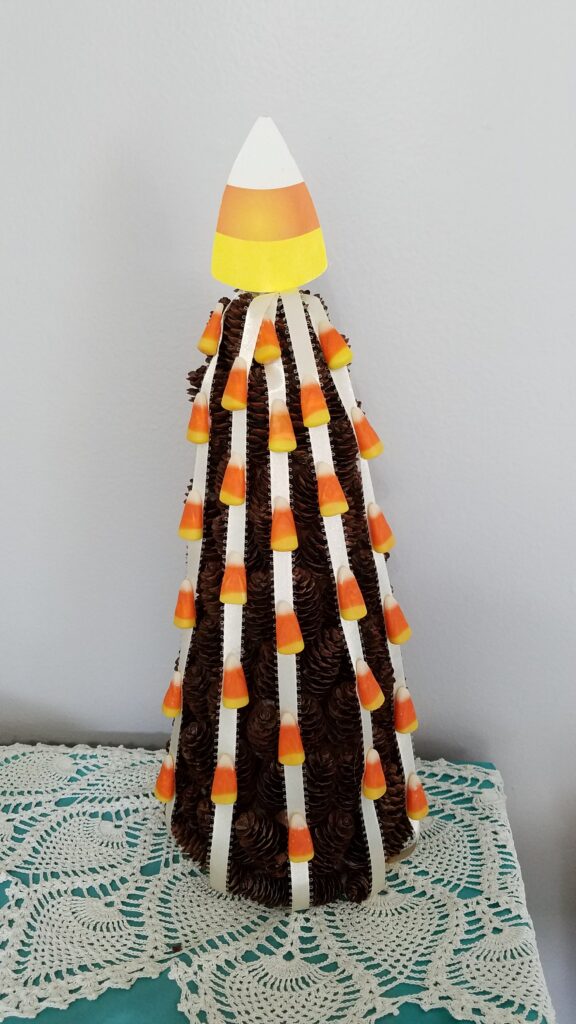 Have you ever thought of crafting with candy corn? What would you make?
If you liked my idea, please share it. : ) I would appreciate it alot!


Here are some of my Favorite Craft Supplies!